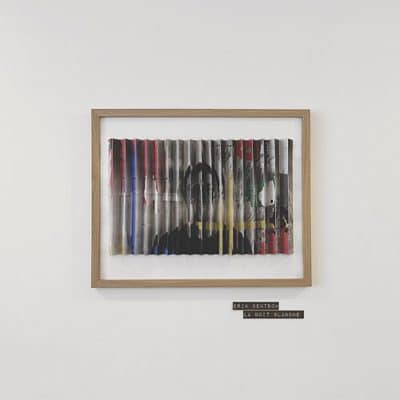 Erik Deutsch
La Nuit Blanche
Ropeadope
Given that pianist, keyboardist, composer, bandleader, and sideman Erik Deutsch has performed and recorded with pop/rock/country and jazz artists like Norah Jones, Rosanne Cash, Citizen Cope, Charlie Hunter, Leftover Salmon, Shooter Jennings, Shelby Lynne, and many others you would expect a genre-less sound. From 2016-19 Deutsch was a full-time member of the pioneering Colorado jam band Leftover Salmon, performing 100+ shows per year throughout the US. In 2020 Erik changed directions and joined forces with 12-time Grammy-winning band The Chicks (formerly Dixie Chicks). Yet this solo effort straddles purely instrumental pop-infused jazz and the kind of ambient ensemble work found on ECM. La Nuit Blanche (translated "The Sleepless Night"), his eighth solo effort and debut for Ropeadope, follows his 2018 Falling Flowers, with his sextet. Other recent releases include a solo piano improvisational recording Chrysanthemum in collaboration with producer Spencer Zahn and Tangled Sea: a folk/jazz duo with Leftover Salmon banjoist Andy Thorn. Jazz enthusiasts recall Deutsch's work on Nel Cline's remarkable Lovers and with Steven Bernstein's Millennial Territory Orchestra.
In addition to the keyboardist, the sextet is comprised of guitarist Avi Bortnick, reedist Mike McGinnis, trombonist Brian Drye, bassist Jeff Hill, and drummer Tony Mason. All but Hill return from the previous sextet recording. Mauro Refosco adds percussion on "Tio Ilegal" and "Lockdown." The combination of Brian Drye's trombone and Mike McGinnis' clarinet (and saxophone and flute) adds a unique tonal and layered quality to the melodies. One can't help but think the opening, intricate rhythms of "Tio Illegal" owe to Deutsch's splitting his time between Mexico City and Brooklyn. Quickly though, the percolating rhythms fade, opening a pathway first for haunting ensemble horns followed by a deliberate acoustic piano solo, which then leads to a resumption of the rhythms and gathering momentum, stirred by the whole sextet, led by Drye's soaring and punchy trombone. They end on the opening theme and are off to a great start with this composition, like all of them, a Deutsch original.
The title track begins as a tender piano ballad, with Drye introducing a languid melody before allowing the piano and light synths pave the way for Bortnick's guitar as the piece swells sonically, yet another indication of Deutsch's tendency to switch stylistic gears both within and between songs. "Martha" is also delicate in tone, featuring the rather unique harmonics of McGinnis' clarinet and Drye's trombone, including an impressive us of his mute in one passage. "Fantasma" begins with a rousing tempo, and like the others, goes through several changes featuring animated solo from Bortnick, and a rollicking break from Deutsch and upbeat ensemble horns.
Percussionist Refosco returns for rustling "Lockdown," similar in its haunting tone to the opener. The trombone keeps it moving while McGinnis's flute seems to represent the lively activity outside that those in the lockdown state can only yearn for. Here Deutsch frantically roams his piano, hitting some heavy chords while his nimble fingers move at lightning speed until they resume the head to take it out. While Deutsch is effective in building drama through the ebb and flow of these pieces, the shifts in tempo and the interlude-like style of his piano breaks, though consistent with the titular theme, gets somewhat repetitive. The closer "Ripple Song" though is a gorgeous ballad, again highlighting the exceptional combination of Drye's trombone and McGinnis' clarinet. The music overall is eminently accessible, even a bit too smooth at times, but more often than not sonically striking and elegant.
Help Support Making a Scene
Your Support helps us pay for our server and allows us to continue to bring you the best coverage for the Indie Artists and the fans that Love them!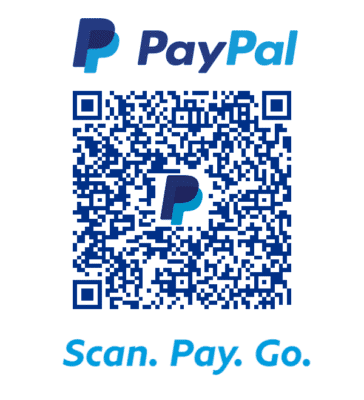 FOLLOW US ON INSTAGRAM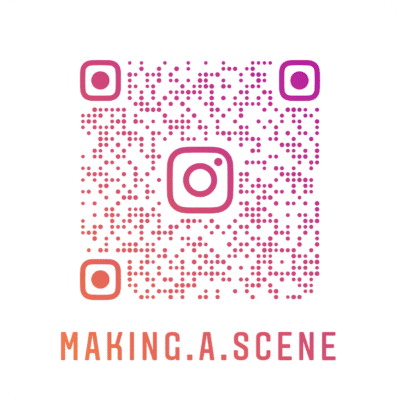 Subscribe to Our Newsletter