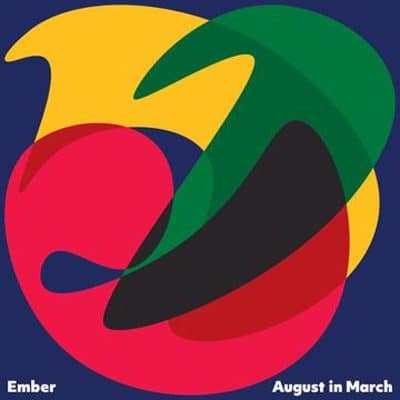 Ember
August in March
Imani
We covered alto saxophonist Caleb Wheeler Curtis' stunning 2022 Heat Map on these pages as well as bassist Noah Garabedian's 2022 Consider the Stars. Yet, this is our introduction to the trio Ember, comprised of both Curtis, Garabedian, and drummer Vincent Sperrazza, whose name graces several releases from Posi-tone, also covered here.  The elusive title, August in March, lends itself to varied interpretations, unlike a phrase such as "Christmas in July" which seems far more definitive. Nonetheless, it has a poetic quality and a kind of forward-backwards interpretation that serves a free form, creative music trio well. Besides that, it's memorable.
Ember is a non-hierarchical collective in the true sense of the word. Each member, as we've pointed out, is a leader, collaborator, and catalyst in the vibrant creative music scenes of New York, Brooklyn, and in Curtis' case Philadelphia too. The democratic approach to the eleven compositions herein bears witness to that as four are from Curtis, three each for Garabedian and Sperrazza, and one from all three. Their music finds a balance between through composed music, loosely organized with improvisation, and totally free form. They are constantly exploring as they embrace a wide spectrum of jazz, from the traditional to the avant-garde and beyond. Their 2018 debut, before they landed on the name Ember, was released as Curtis + Garabedian + Sperrazza for New Year, which they followed with No One Is Any One in 2021 with label owner, pianist Orrin Evans joining them. This, their third release, marks a first though for Curtis, long and only known as a saxophonist, as he plays strich (straight alto shaped like a soprano sax, mostly associated with the late Rahsaan Roland Kirk), trumpet, and the rarely seen reed trumpet. Quite honestly, the timbres are so similar that it is difficult to differentiate between the three although here's to trying.
Let's start with the Curtis tunes first, beginning with the aptly titled, slowly evolving "Suspense," drawn out notes from what presumably is the reed trumpet, punctuated by the bassist's pizzicato and gentle cymbal splashes. By contrast, "Sink and Swim," although it begins at a steady pace too, morphs into a motoring bop excursion for his stritch with his rhythm mates providing a sturdy underpinning. "Flotation Device and the Shivers" bears a similar feel to "Suspense," but with the notion that it's just poised to explode at any moment as Curtis picks up some intensity, yet the bassist and drummer stay steady and insistent throughout. "Break Tune" is where the 'explosion' occurs, as the trio unleashes the kind of flat-out, full throttle blues we associate with Ornette Coleman.
Garabedian's first of three offerings is "Snake Tune," aptly named for Curtis' meandering, oft aggressive trumpet lines. The bassist is also the composer of the title track, where his arco bass playing combined with Curtis' fragmented, improvised trumpet passages evokes the same kind of mystery and an eerie vagueness commensurate with that title. The two and half minute "Easy Win" sounds deceptively simple on the surface but follows a through composed pattern that makes it a bit more definitive than some of the others, perhaps because it follows the freely improvised piece, "No Signal."
Sperrazza weighs in with three as well as his have mostly a distinctly different soulful touch, emblematic by the groove he sets in "Frank in the Morning" and the closer, the most melodic and ostensibly the simplest one here, "Sam Cooke."  The latter becomes a symbol of sorts – a musician that's admired by true music lovers and those casual listeners who would welcome a Sam Cooke tune at a wedding. The drummer's other contribution is "Angular Saxon" (the pun borrowed from Errol Garner, the feel from saxophonist Time Berne, which Curtis emulates on the strich as he wanders freely to the frenetic movement of the bass-drum tandem).
The term, Ember, fits this trio nicely as they go from simmering, smoldering sequences to incinerating white hot flashes seamlessly.
Help Support Making a Scene
Your Support helps us pay for our server and allows us to continue to bring you the best coverage for the Indie Artists and the fans that Love them!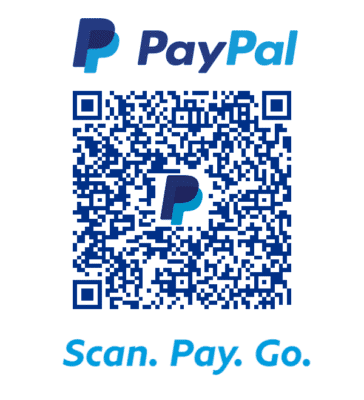 FOLLOW US ON INSTAGRAM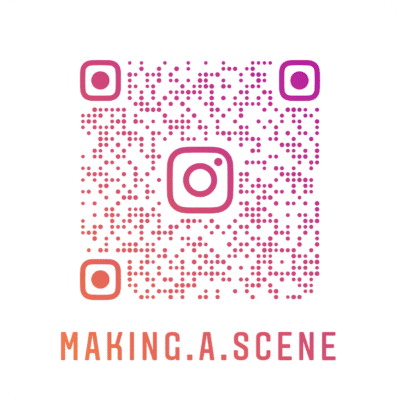 Subscribe to Our Newsletter