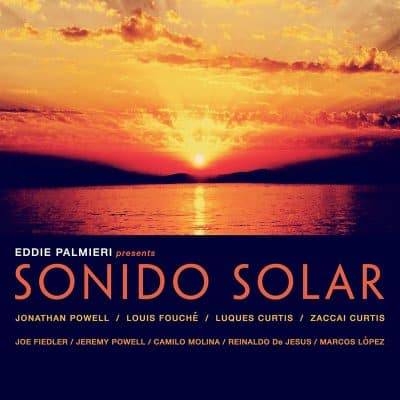 Eddie Palmieri
Sonido Solar
Truth Revolution Recording Collective
NEA Jazz Master, 85-year-old Eddie Palmieri, dubbed "The Sun of Latin Music" has figuratively passed the torch to many but is doing so directly on this recording, Sonido Solar. While Palmieri's spirit and guiding light brightens the whole album, he plays just on two tracks while handing the piano chair to his mentee Zaccai Curtis on the other tracks. This is not the big band salsa outing we associate with the great Palmieri but is instead a nonet effort, which actually does capture a big band sound on some tracks. Zaccai's brother, bassist Luques Curtis, altoist Louis Fouché and trumpeter Jonathan Powell join. Fellow members of various Palmieri-led groups join these four co-leaders, including tenor saxophonist Jeremy Powell, trombonist Joe Fiedler and timbalero/trap drummer Camilo Molina, who is joined in the percussion section by Curtis Brothers band conguero Reinaldo De Jesus and Marcos López on bongos and cowbell.
These nine tracks represent beloved Latin jazz standards and one original composition. The group selected these tunes by consensus among the four co-leaders and then they assigned arrangements to each other. The group's dive into the classic Latin jazz lexicon begins with Zaccai's arrangement from Cuban danzonero Ernesto Abelardo Valdés. The oldest tune on the date, "Almendra," was first heard in Valdés' Orquesta Almendra dating to 1960 in a charanga style setting featuring violin and flute. Vigorous solos from Zaccai and Powell as well as percolating percussion and ensemble horn parts fuel this danceable tune. Moving forward, they next take on one from Chucho Valdés' (no relation) Afro Cuban Jazz Messengers' songbook, as they swing hard on "Mambo Influenciado," arranged by Luques Curtis and Louis Fouché with a focus on fiery timbales-conga-bongo exchanges.
Jonathan Powell arranges the horn slathered classic "Mambo Inn," recreating the full sound of a big band from this smaller combo. Stirring solos come from Fieldler, Fouche, Luques Curtis, and both Powells. "Maria Cervantes," follows in tribute fashion as it was a tune regularly performed and recorded by Palmieri's older brother and piano mentor, the late Charlie Palmieri. The tune is a Zaccai Curtis arrangement of this Noro Morales' original, and its mid-section has a strong piano feature with Jeremy Powell contributing a strong tenor statement before the percussionists have their say and the horns reprise the uplifting melody, eventually fading out. Luques arranged Clare Fischer's highly danceable, swauing "Morning" imbued by solos from both Powells, Fouché, Fiedler, and Zaccai. Zaccai arranged "Obsesión" over a pulsating guaguancó rhythm, over which the horns slither and slide, with nimble bass plucking by Luques and extended exclamations from Fieldler and Zaccai before all the horns converge in joyous, rousing fashion to bring it out.
Palmieri is the featured soloist on the Tito Puente classic "Picadillo," enjoying an extended improvisational turn, punctuated with robust trumpet and alto solos along with stellar bass walking from Luques and tight, bubbling percussion, with Jonathan and Fouché sparking the horns to an explosive close. The mambo master Puente is honored once more on Fouché's tight horn arrangement of the highly rhythmic "Ran Kan," a feature for Fouché, and for the unison horns. Closing is the exclusive original, "Suite 176." Co-written by Palmieri and Fouché, the track features an exchange between both Zaccai and Palmieri on piano. The suite number '176' derives its title by multiplying the 88 keys on a piano by two and thus emphasizing the power of the pair's synergy.
Mentors and mentees alike deliver these Latin jazz classics with aplomb. If this indeed represents a passing of the baton, the handoff was smoothly done.
Help Support Making a Scene
Your Support helps us pay for our server and allows us to continue to bring you the best coverage for the Indie Artists and the fans that Love them!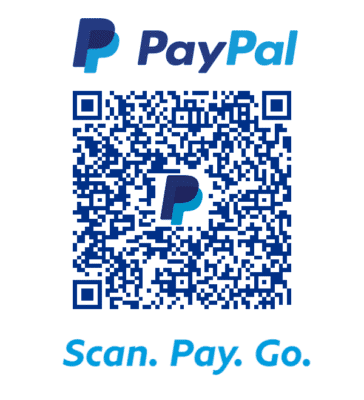 FOLLOW US ON INSTAGRAM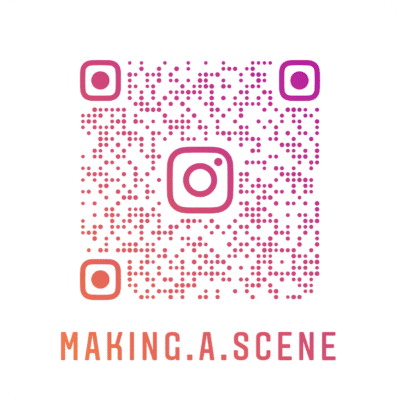 Subscribe to Our Newsletter