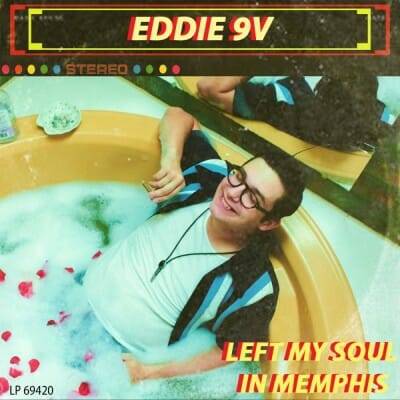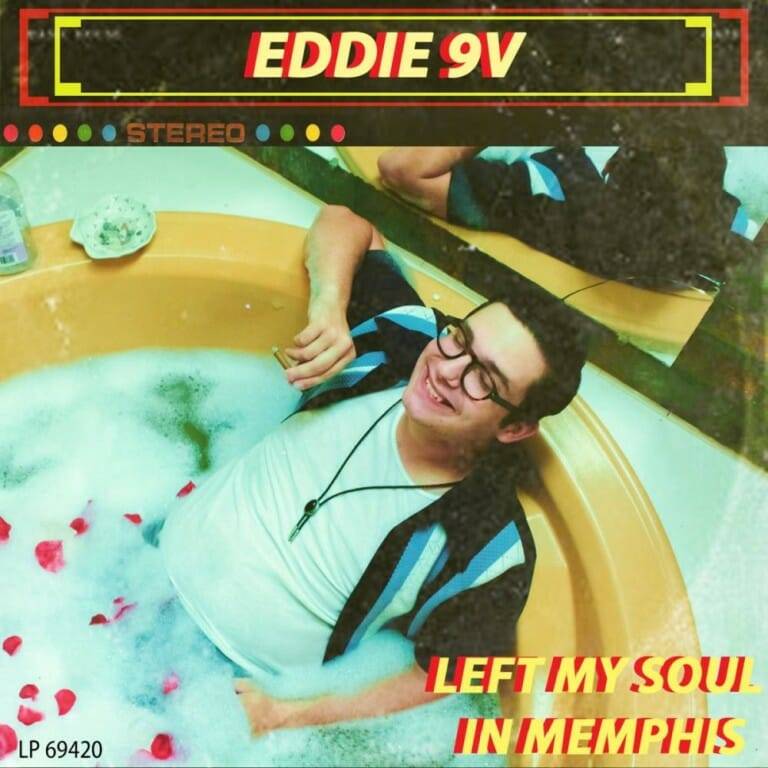 Eddie 9V
Left My Soul in Memphis
Eddie 9V, pronounced 9 Volt, is a phenomenon on his own. He is only 23 years old but under a different name he has been playing Atlanta clubs since he was 15 years old. In 2014, he and his brother competed, with their band, in the IBCs. So when you learn that he is only 23 years old, don't think he is a beginner in the blues! This January, he is headed back to the IBCs to showcase Left My Soul In Memphis as Atlanta's Best Self-Produced Album.
Not only did Eddie produce the album himself, working hard to produce a lo-fi sound, he also played all the instruments except the keyboards as well as doing all the vocals. The keyboards were provided by Rhett Huffman. Eddie did drums, that searing guitar, bass, and horns, working on mixing and layering in a genuine Georgia shack he turned into a studio. He wanted a vintage sound and he got it, while still filling the album with funk, soul and absolutely authentic blues.
Eddie's hero is Freddie King and he shows that influence everywhere, including the incredible version of "Yonder's Wall" that opens the album. Next, we get the strongly STAX influenced "Left My Soul In Memphis," which also shows the amazing songwriting talents of this young man. Then comes the intense "Bottle and the Blues," an original with a very traditional subject and some mighty sweet guitar. If you don't know his story, it is probably hard to comprehend how he could get that good so young, but we train them that way here in Georgia!
"New Orleans" lets the guitar do a lot of talking, while Eddie sounds more world-weary than he ought to be. "Bending With the Kings" is an incredible instrumental tribute to Freddie, Albert, and BB King, and 9V holds his own with all of them.
"Woke Up Sweatin'" is driven by a catchy riff that draws you into the song's narrative about love and the need for it, and includes some hot piano by Huffman. In "36th &Main" Eddie considers a musician's common solution to that problem: He's going to 36th and Main to find himself a "midnight woman – one who "don't talk or complain!" Yeah, he plays those horns, in this jazzy, upbeat number.
"Ghosts" has the most country-blues feel, with strong traces of Dylan and Hendrix in the lyrics and pure blues in the guitar. This is a highlight for the great songwriting and evocative singing. "Lo-Fi Love" is the most contemporary and vocally a definite highlight, showing off 9V's range.
It's time for some funk with "Don't Test Me, Baby" and then Eddie wraps it up with some fine picking and strumming and a trip back to "1945 (Cocaine & Rum.)" Remember that he is the only one playing anything on this track!
Eddie 9V is a genius and "Left My Heart in Memphis" should explode him onto the national scene. As long as we had artists like him the blues will keep connecting with hearts and staying healthy and well!