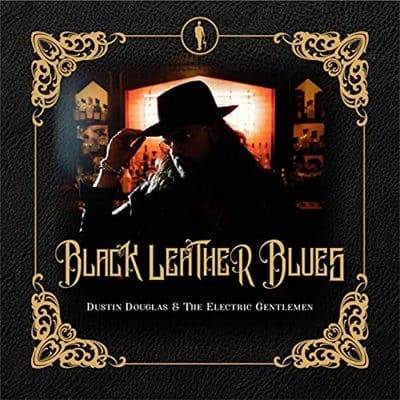 Dustin Douglas & The Electric Gentlemen
Black Leather Blues
Mo Mojo
Like many other regions that don't receive national attention, northeast Pennsylvania has a vital music scene. This is the second artist (see also review on Mike Miz) that we've covered this week alone who hails from the area. Wilkes-Barre guitarist and emerging singer-songwriter Dustin Douglas has already built a reputation in the area as a dazzling guitarist with animated stage presence and is now breaking though nationally with Black Leather Blues, his debut on Mo Mojo Records. His band, Dustin Douglas & the Electric Gentlemen, is a power trio with a sound that blends the era of power trios such as Hendrix and Cream with metal acts such as Rage Against the Machine with the spirit and some of lyrical flair of traditional blues. Dustin is working with bassist Matt "The Dane" Gabriel and drummer Tommy Smallcomb, also from Wilkes-Barre. He is very proud of this album, which contains all originals, given the many years he has played cover tunes. Douglas says, "All I'm trying to do is continue the tradition of The Stones, Zeppelin and The Faces. Take the traditional blues spirit, mix it with some heavy rock n' roll and play it for a new generation." Take my word for it. He has Jimmy Page's licks down.
Black Leather Blues is their third album, and follows DDEG's 2018 release, Break It Down which charted on The Blues Album Charts, Blues Singles Charts and Blues-Rock Single Charts. Not surprisingly, the band has accumulated numerous nominations and awards in the area over the last five years, and even prior to that. This writer has seen countless performances and assuredly Douglas is one of those natural charismatic "born rockers" with a stage presence second to none. Black Leather Blues, with all ten songs written by Douglas, was recorded at Eight Days a Week Studios in Northumberland, PA by Paul Smith (Badlees) who engineered and co-produced the album with Douglas. It was mixed by Brian Moncarz (Alice Cooper, Our Lady Peace, Phillip Sayce) and mastered by Brian Lucey (Black Keys, Royal Blood, Arctic Monkeys, Buddy Guy, Doyle Bramhall II, Green Day, Liam Gallagher, Elvis Costello.)
From the opening riffs, and Douglas' Steve Marriott (Humble Pie)-like vocals, the trio's take no prisoners approach is on full display with the opening track and single, "Why Would You Say Such A Thing," It sets the stage for the band's visceral but engaging blues rock. Douglas says, "…I felt it would be a signature song for us. It defines what we do as a band. It has a big riff, danceable rhythm, catchy chorus and an ole' school broken-hearted, blues-inspired lyric." The slashing "Burn It Down" follows, living up to the song title and then some. "Broken," released as the first single is another riff driven tune with enough space between the notes to let the listener pause just enough to stomp their feet to the back beat and absorb Douglas' hard-edged solos. The heavy blues rock sonics remain intact for "Good Love" but recede for the sublime ballad, "Change," another standout track, one that benefits from the added B3 that blends beautifully with the stinging guitar.
Kickass rock resumes with "What You See" while the motoring "C'est La Vie" has long been a staple in live shows. The trio goes full throttle again on "Gonna Take This Train," Douglas singing with the angst on one that desperately wants to get away, with an explosive guitar solo to match. His facility with riffs shows up again for "Do What You Gotta Do" but DDEG dials down just a tad for the closing "Barely Holding On," which has one of his best soaring guitar leads and its share of power chords supporting poignant vocals. You may detect some steam emanating from your speakers. This is blues-rock, 21st Century style. Brace yourselves, but even more importantly, get to one of DDEG's live shows.
Help Support Making a Scene
Your Support helps us pay for our server and allows us to continue to bring you the best coverage for the Indie Artists and the fans that Love them!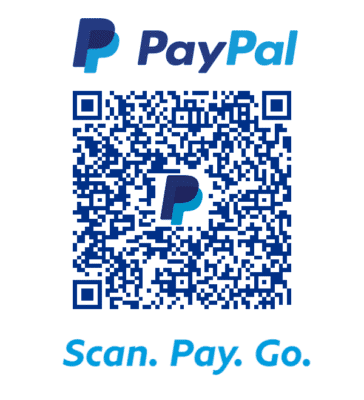 FOLLOW US ON INSTAGRAM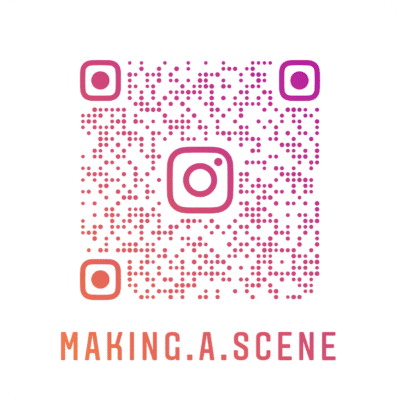 Subscribe to Our Newsletter