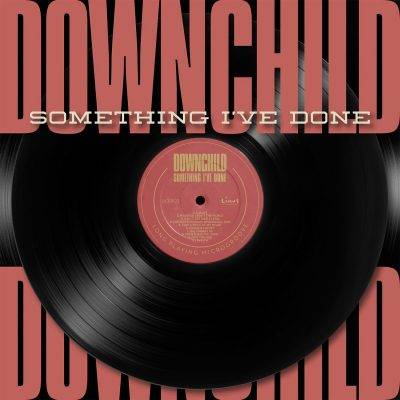 Downchild
Something I've Done
Linus Entertainment
Downchild was originally formed in 1969 by brothers Donnie and Hock Walsh. The band name comes from a song by Sonny Boy Williamson II. Known also as The Downchild Blues Band they are currently celebrating their 48th anniversary. The band was also the prototype used by Dan Aykroyd and John Belushi when they performed a one time skit on "Saturday Night Live" and invented The Blues Brothers.
Downchild's last studio album was 2013's "Can You Hear the Music" which resulted in the band winning their second Juno Award for Blues Album of The Year. The Juno Awards are presented by The Canadian Academy of Recording Arts and Sciences and are the equivalent of our Grammy Awards. The band also has four Maple Awards Canada's version of our Blues Music Awards.
This is Downchild's 18th studio album. The current band lineup has been together since 1990: Donnie "Mr. Downchild" Walsh, a Canadian Blues Museum Hall of Fame inductee, guitar and harmonica; two-time Maple Blues Award winner and frontman Chuck Jackson, lead vocals and harmonica; six time MBA "Horn Player of The Year" Pat Carey, tenor and baritone saxes; Gary Kendall a seven time award winner, bass; Michael Fonfara a four time winner, keyboards; and Mike Fitzpatrick a two time winner, drums. They are an all-star band.
The opener "Albany, Albany" is not about the city but about a girl by that name. It is the first of two songs written by singer Jackson. Fonfara lights it up on piano while Carey takes a great baritone sax solo. "Mississippi Woman, Mississauga Man" is a great song which also features Jackson on harmonica.
"Take A Piece of My Heart" and "Mailbox Money" are from bassist Kendall. On these Peter Jeffrey, trumpet; joins Carey who is now on tenor sax. The former is a slow ballad on which Jackson sings beautifully. The later is a rockin' tune featuring Fonfara's keys and the horn section.
"Can't Get Mad At You" and the title track "Something I've Done" were written by pianist Fonfara who takes a dazzling intro on the later. "She Still Thinks I Do" is from the late John Witmer who was with Downchild from 1982 until 1986.
"Into The Fire" was composed by the drummer Fitzpatrick. Fonfara plays organ on the intro and later switches to piano. "Worried About The Blues" is from keyboardist David Vest who now resides in Canada.
Jackson who sings lead on all of the above is a fine vocalist. The closer "Evelyn" is an instrumental written by Walsh. It's unusual that a band has this many songwriters but they are a complete unit.
In recent years Canadian Blues artists have received recognition at our Blues Music Awards but Downchild, who has never received a nomination, is still keeping the blues alive.
Richard Ludmerer
[amazon_link asins='B071GQ3WYF,B072FJGH4H,B0719KQFXF,B00EP22P4I,B00004X0GO,B071Z8ZNPN,B0000DER8H,B000S4YI88,B0714DFVMH' template='ProductCarousel' store='maasc-20′ marketplace='US' link_id='7809054a-c19e-11e7-962f-f171a403874f']