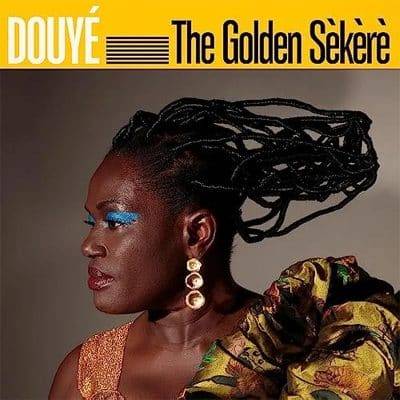 Douyé
The Golden Sèkèrè
Rhombus
Nigerian-born, L.A.-based jazz vocalist Douyé puts a completely refreshing spin on the Great American Songbook on The Golden Sèkèrè, her fifth album named after the beaded Nigerian percussion instrument. Blending her African heritage with these well-known songs introduces a unique soundscape that in essence makes these familiar songs sound new. Having sourced a bounty of songs from watching YouTube, the vocalist was intent on finding the spiritual element in these songs. Those that spoke to her directly became her repertoire. She mixes the configurations and invites premiere jazz guests to assist her Nigerian-based band on her journey through these fourteen tracks. She was inspired by Fela Sowande, a Nigerian musical virtuoso and recognized classical composer who blended Nigerian musical sounds with classical music, an artist also familiar to her Nigerian backing ensemble of arrangers Bada Ken Okulolo, Tosin Aribisala, Zem Audu; guitarist Dokun Oke and percussionist Najite Agindotan. Her guests include trumpeter Sean Jones ('My Funny Valentine"), guitarist Lionel Loueke ("Fly Me to the Moon" and "I'm Confessing That I Love You"), and bassist Buster Williams ("Devil May Care").
She opens the album with Ray Nobel's classic bebop standard, "Cherokee," treating it more as mid-tempo ballad with her soft sultry voice and her 11-piece band and the talking drum and sèkèrè front and center. The small combo expertly blends jazz and percussion on the breezy treatment of Kurt Weill's "Speak Low." She gets chillingly tender, accompanied only by guitar and light percussion on a whispery "The Very Thought of You." Trumpeter Jones invokes Miles Davis' classic muted trumpet approach in her respectfully elegant reading of "My Funny Valentine" leading to her main inspiration for the project, her affection for Cole Porter's "I've Got You Under My Skin," which appears twice on the album, first with big band version at a rousing tempo and later with a small combo, with the accent on percussion. She cites the influence of both Nigerian superstar Fela Kuti and Frank Sinatra, channeling the spirits of both.
Lionel Loueke's seven-string electric guitar supports Douyé on a slowed-down, nuanced "Fly Me to the Moon," and again on an especially tender "I'm Confessing That I Love You" where his guitar is even more scintillating. "Afro-Blue," a duet with Nigerian singer-songwriter Dapo Torimoro percolates with percussion, piano, and animated vocals. The big band returns for a perky take on "Green Dolphin Street," ever present percussion weighs in heavily on her dramatic reading of Ellington's "Azure" and her big band renders an especially swinging, bright, inventive arrangement of "It Don't Mean a Thing," complete with strong tenor and piano solos. "Key Largo" is another big band tune, beginning with a flourish, she handles several tempo changes in this flowing rendition, lest her unique phrasing be challenged in any context. The rich bass tones and light African percussion imbue what is essentially a bass-vocal duet with Buster Williams on standout "Devil May Care." In her final bow she returns to that catalyst for the project, transforming Cole Porter's tune into a catchy, syncopated late night vibe she calls "Palm Wine Music."
The blending concept exceeds expectations, making Douyé's venture one of this year's more compelling vocal albums.
Help Support Making a Scene
Your Support helps us pay for our server and allows us to continue to bring you the best coverage for the Indie Artists and the fans that Love them!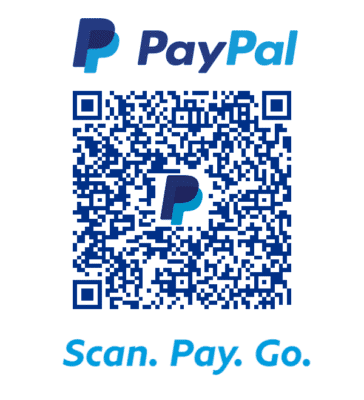 FOLLOW US ON INSTAGRAM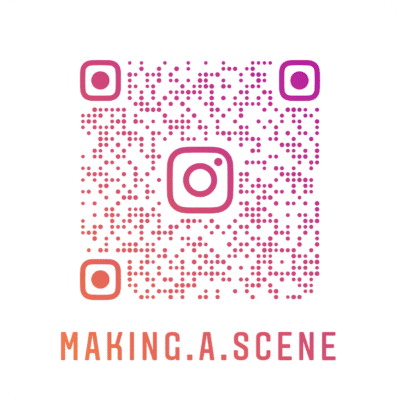 Subscribe to Our Newsletter