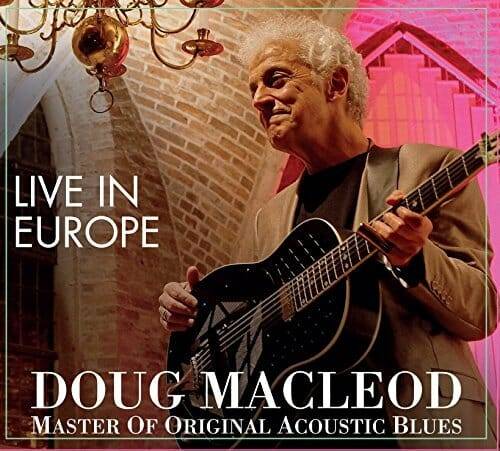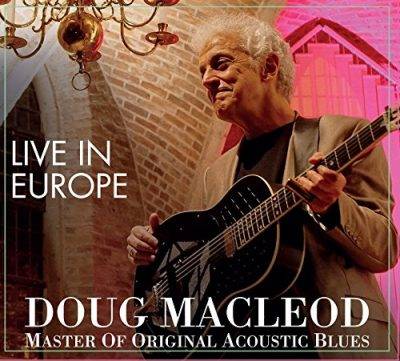 Doug MacLeod
Live in Europe
Under The Radar music group
Doug McLeod was born in April of 1946 in New York City. As a child he had a terrible stutter except when he sang. He started on bass but learned to play finger picking and bottleneck guitar as a sideman. He worked with Big Joe Turner, George "Harmonica" Smith, and many others.
Today as a troubadour MacLeod travels and performs his own original music. MacLeod has been nominated for sixteen Blues Music Awards winning three times; he won the BMA for "There's A Time" the 2014 Acoustic Album of The Year. Also in 2014 and again in 2016 MacLeod won the BMA for Acoustic Artist of The Year.
This set was originally released as a DVD entitled "The Blues in Me". This is the first time the audio portion is available on compact disc and represents MacLeod's twentieth album overall. All of the songs were written by MacLeod except one.
The intimate set was recorded in Holland on November 26th and 27th 2006. At the time of the recording MacLeod traveled alone, without a band, and performed with just his National guitar nicknamed "Spook". They recorded in a music club or beer hall, where the audience sat at tables up close and personal.
The opening track "I Want You" and "Home Cookin'" are reprised from MacLeod's 1997 "Unmarked Road" album. "Bad Magic" and "Turkey Leg Woman" both appeared on MacLeod's 2006 "Where I Been" recording released on Black and Tan Records.
The highlight however is MacLeod's fourteen minute "The New Panama Ltd." from Bukka White; newly arranged and with the addition of a narrative as only story-teller MacLeod can do. The song first appeared on MacLeod's 2002 album "Little Sin".
MacLeod currently performs and records with his band so this solo performance is a rarity. This live recording also serves as a retrospective of songs from his earlier albums.
Richard Ludmerer