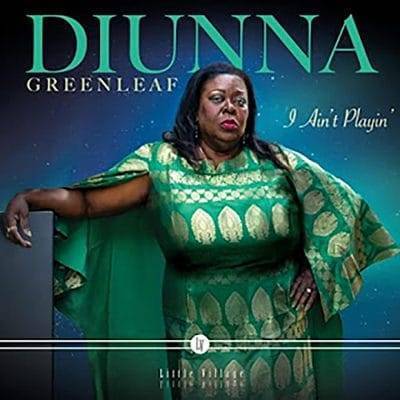 Dionna Greenleaf
I Ain't Playing'
Little Village
Readers of these page likely realize that blues vocalist/shouter Diunna Greenleaf is one of the best belting it out today, but she sadly remains criminally under the radar. We'd be remiss not to mention that Greenleaf has already won three Blues Music Awards and countless nominations, but yet if one were as the casual blues fans to name five prominent female blues singers of today, her name may not consistently appear in the conversation. Maybe all she needed was stellar backing band and a label that stands for authenticity.  This is not to diminish any of her previous labels or backing musicians, but to rather optimistically think that this album, I Ain't Plainsong Little Village, may be a breakthrough of sorts for the Houston-based singer. The ingredients are certainly in place. Pugh describes the artists on his label as "musicians on the outside looking in. These are all artists that for different reasons have been marginalized by our society. There is no way that any of these musicians were going to get a record deal."  Yet, if you've been fortunate to hear Greenleaf perform live, you will attest to her "force of nature" presence. There's an "it" factor, the ability to send chills and goosebumps, that only a few of the blues artists left possess. Buddy Guy, Shemeka Copeland, and Sugarray Rayford have it. Koko Taylor obviously had it and Greenleaf does too.
Greenleaf offers four originals, mixing them with songs from Koko Taylor, Johnny Copeland, Deitra Farr, Big James Montgomery, the Staples Singers, and Nina Simone.  Her first-rate backing band navigates the turf between blues, gospel, R&B, and jazz in this outing. There are echoes of Chess, Stax, and more contemporary sounds from the Little Village core –Jerry Emmott (bass), (Aretha Franklin, B.B, King) Jim Pugh (piano, organ, clavinet) (Robert Cray), Kid Andersen (guitar, bass) (Charlie Musselwhite, Rick Estrin & The Nightcats) and Derrick D'mar Martin (drums) (Little Richard). The familiar three-piece horn section of Mike Rinta (trombone, arrangements), Aaron Lington (tenor sax and flute), and Jeff Lewis (trumpet) grace six tracks. Additional contributors are Sax Gordon, "Miss Bee" Baey, Eric Spaulding, Paul Revelli, Vicki Randle, Igor Prado, Nic Clark, Alabama Mike, Lisa Leuschner Andersen, and The Sons of the Soul Revivers.
When label founder Pugh and his musical partner Andersen bring an artist to the name, they not only treat the recording with respect, but they also tend to bring out the best, as you'll hear on these dozen tunes. The project kicks off with fiery, syncopated funk of "Never Trust a Man," first recorded by her dear friend, the late Koko Taylor, as Greenleaf immediately gets down to business with her growling, angry but well-articulated vocals, backed the horns – "Mama told me to never trust a man/But I was wild as a child/People I just didn't understand". Andersen fires off incendiary licks as Greenleaf imparts her lesson to "all the little girls."  "Running Like the Red Cross" is her first original, delivered more gently and melodically than the previous, to the strains of Pugh's B3 and the gospel harmonies of The Sons of The Soul Revivers (Walter, James, and Dwayne Morgan), who kick up a revival-like chorus at the end in a call-and-response mode with Greenleaf, that just may have you singing along too.
The stirring funk of Big James Montgomery's "If It Wasn't for the Blues" is a perfect choice as Greenleaf shifting into high gear as she soars above the horn blasts and Andersen's piercing fills.  She follows with her own "Answer to the Hard Working Woman," passing on more hard-won wisdom, following with Koko's tune, most often associated with Nina Simone, "I Wish I Knew How It Feel to Be Free" featuring a buoyant piano solo from Pugh. When Greenleaf rejoins, her enthusiasm is barely contained. Her own "Sunny Day Friends" is a standout, offering a synopsis on her struggling career in a jazzy delivery from the terrific horns and Pugh's keys with Greenleaf even scatting.  Alabama Mike joins Greenleaf for the gospel tinged "When I Call Your Name" while Pugh and Andersen take us to church. "I Don't Care" is a burning blues fueled by wailing vocals and fiery Andersen guitar licks and the slower tempo horn slathered "Damn If I Do" is the ultimate angry kiss-off.
"I Know I've Been Changed "is straight from The Staples Singers songbook, with Alabama Mike filling Pops' vocal role.  Greenleaf delivers her own (not the Willie Dixon song) "Back Door Man," another rebuke to her two-timing man, moving briskly along astride Pugh's B3 as she sings along with Lisa Leuschner Andersen, angrily concluding with "You gotta get out of my house and leave the keys to my car. That's my Mercedes you been driving." The standout, deeply emotional ballad "Let My Cry" owes to Houston-bred Blues Hall of Famer Johnny "Clyde" Copeland, interpreted beautifully by the vocalist, Pugh's piano solo, and Andersen's spirited guitar spot. Fittingly, she makes the penultimate statement with the closing "My Turn, My Time" from Chicago songwriter and vocalist Deitra Farr. The chugging rhythms and blaring horns give it the triumphant feel.
As to that conversation of naming five of the best, Greenleaf is clearly in the conversation for one of the best blues albums so far in 2022.  This is indeed her time. It's long overdue.
Help Support Making a Scene
Your Support helps us pay for our server and allows us to continue to bring you the best coverage for the Indie Artists and the fans that Love them!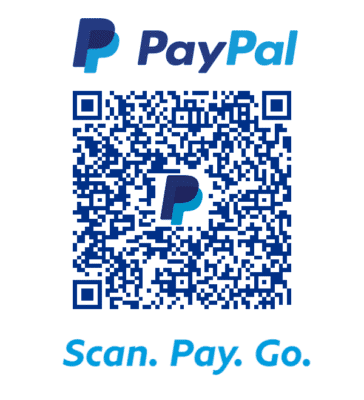 FOLLOW US ON INSTAGRAM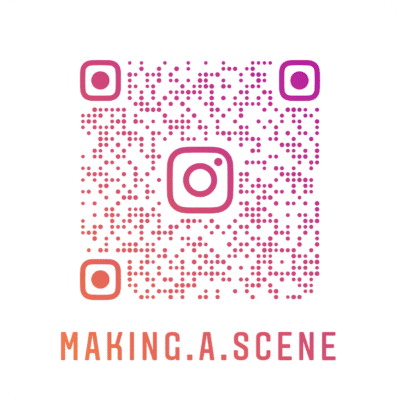 Subscribe to Our Newsletter