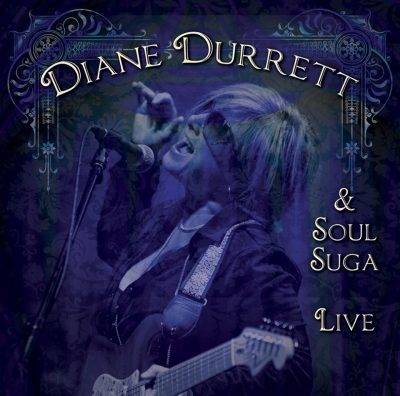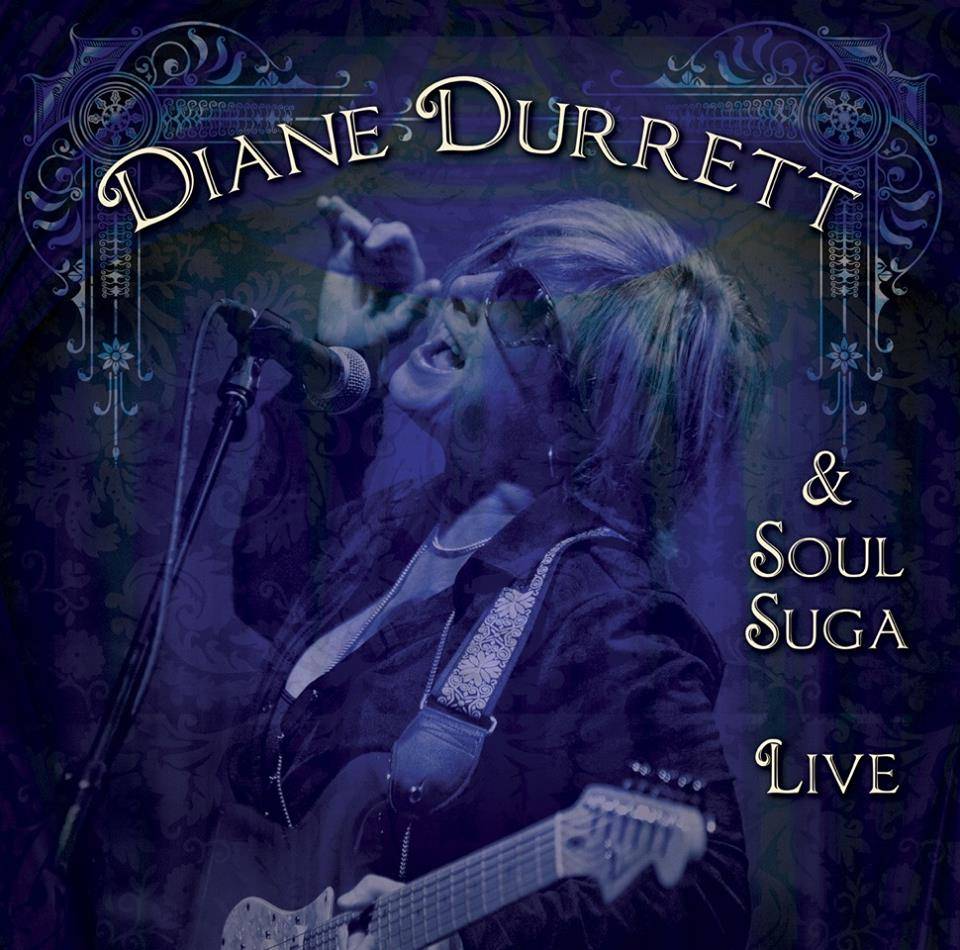 Diane Durrett
LIVE
Diane Durrett has a voice like sugar, but she can also get sassy. She is a born storyteller as well as a singer/songwriter who easily captures many moods. Thanks to this new live album recorded at the popular Eddie's Attic music venue, you and I have the pleasure of experiencing her skills and those of her awesome band, featuring Melissa Junebug on drums, Greg Shapiro on bass, and an amazing horn section, and Yoel B'nai Yehuda on keyboards.
"Are you ready for some soul and something sweet?" Durrett asks in the introduction to Live At Eddie's Attic and them proceeds to deliver that, plus blues, gospel and a big dose of sass. She starts out with the cheerful, uplifting "Bright Side," and with everyone warmed up, slides into the sensual "Butter in the Skillet." Then she just lays on the funk and soul with the tale of lost love and acceptance, "It Is What It Is."Listen to that sweet trombone!
Between each song on this album, Durrett talks to her audience, offering comments, stories, and details about how these songs came to be. Before the glorious "Wish It Would Rain," she talks about the serious drought we suffered here in Georgia a couple of years ago and uses it as a metaphor for times of struggle and the need to keep faith in this gospel-soaked song. She then continues the life lesson in the upbeat "Love Has a Right To Be Wrong," with a fabulous organ solo by Yehuda.
A heartwarming story involving a dog introduces the seriously sweet section of the album, beginning with "Be Someone's Angel," a song that makes me want to run out and do a good deed right away. Durrett's mother and grandmother inspired "All Is Well." It will grab you by the heart. While you are there, she delivers "In Between Times," a sweet and sultry love song.
Now a percussion solo by the mesmerizing Melissa Junebug Massey introduces a change of mood again and Durrett gives us my favorite song of hers, about another sassy lady, "Sassy LaRue." She then proves that even an extremely familiar cover, "Summertime, "can still get some sizzle in her rendition.
Heading to the end, things pick up momentum again with the funky "Don't Let That Bring You Back" which sets the stage for the crowd-pleasing finale, "Woohoo."
It was a great performance, and you will feel like you were right there. How lucky are we, to have this great album! Don't miss it!
[amazon_link asins='B00X8J70DU,B07H2NQSJC,B07DQQ2Z8Q,B00A8WF8SO,B0085NA7BQ,B07H4TFPJT' template='ProductCarousel' store='maasc-20′ marketplace='US' link_id='f956c3be-e76b-11e8-a763-259b03d95b17′]