An Exclusive Interview with Devon Allman by Richard Lhommedieu on Mixcloud
DEVON ALLMAN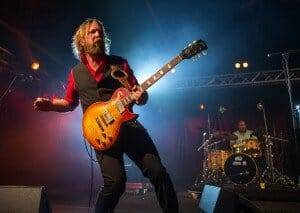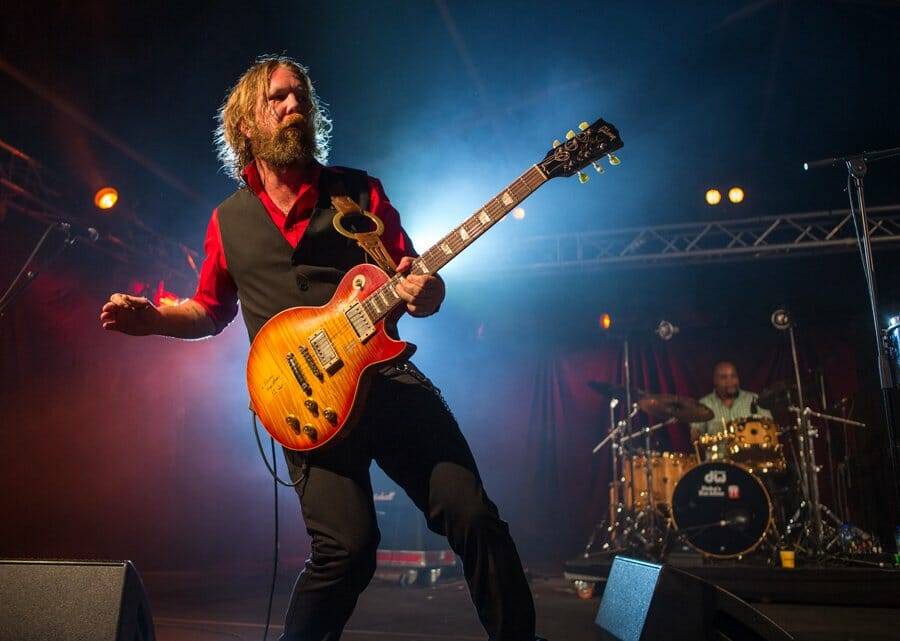 Making a Scene is proud to have as their exclusive Interview this week, Mr Devon Allman!
The dirty blond hair is the same, the body posture is also the same, and there are touches in the voice that have a similar genetic connection, but Devon Allman has toiled long and hard to establish his own musical identity, separate from his mega-famous dad, Gregg Allman.
In fact, Allman, who was raised by his mom (Shelly, not Cher) in Texas, took up the guitar on his own, and did not meet his father until he was 15 years old. "I was 15, and I sent him a really short letter saying, 'Hey, it's me. Here's where I'm at. I'm playing guitar." I got a phone call three days later," says Allman.
Growing up with his mom, Devon was listening to anything on the radio he could find. Often it was the Rolling Stones or Jimi Hendrix. "My earliest years and can remember listening to music at the age of four or five. Something would come on the radio and I would always ask my mom who it was. She would say 'That's John Lennon' or 'That's Styx.' One time "Midnight Rider" came on, and I asked her 'Mom who's that?' and she said 'That's your dad.'"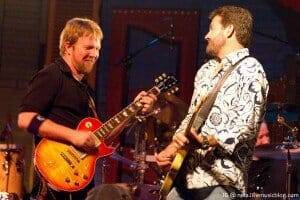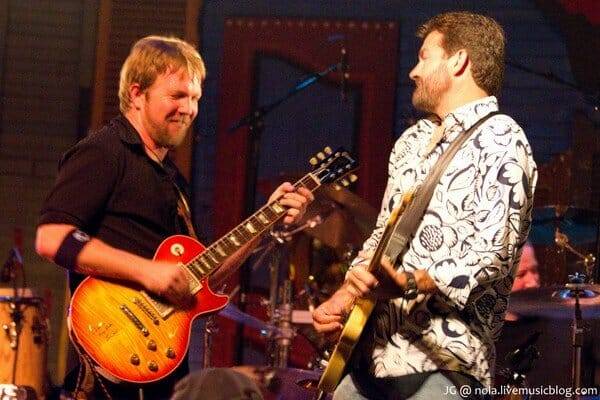 This young Allman did not come on the music scene riding the coattails of a famous parent. Allman has been living his own musical life for decades. After playing in local bands and working in Guitar Center in St. Louis, Allman formed Honey Tribe in 1999. One part blues, one part rock, and one part jam, Honey Tribe was named the 1999 Jam Band of the Year in St. Louis.

Devon and Honey Tribe toured for two years, took a break for a few years so that Devon could actively parent his son, then reformed in 2005. At the same time, he toured in Europe with Javier Vargas, a Spanish blues rocker. Devon and Honey Tribe continued to tour in support of his 2010 release Space Age Blues. Then, in 2011, his musical fate changed.

Royal Southern Brotherhood was formed during JazzFest in New Orleans. It combined the vocal and musical talents of Devon, Mike Zito, and Cyril Neville with the veteran rhythm section of Charlie Wooton and Yonrico Scott. Since that genesis, the band has become one of the major attractions in the music world. It tours non-stop and has just released its second record, both on Ruf Records.

After touring the world as the firey guitarist and soulful vocalist in Royal Southern Allman Brothers Bandrhood, Devon is still committed to performing dates with his own band. But with a renewed intensity.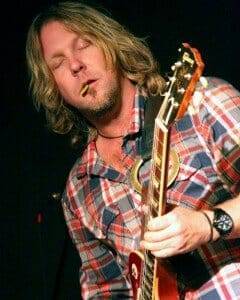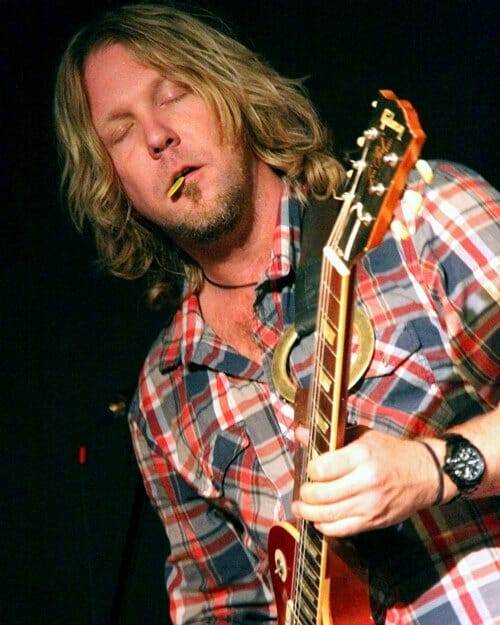 His own 2013 Ruf Records debut Turquoise came a few months after the RSB's launching record. A little more then a year later, Ragged & Dirty is Devon's ticket to the big show. "I have to say that playing with Royal took my career to a new level. It's given me more confidence and a new found love for the music. I'm delighted that there's a new shot of fire in my music."

One can never leave a name as famous as "Allman" very far behind. There are traces of his father in his soulful voice and his uncle Duane in his innovative guitar playing. According to Devon, the name both helps and hurts. There will always be fans who come to see him out of curiosity, "But they leave having a respect for the fact that I am my own entity.

"The hurt factor for me is to not get caught up thinking about the impact that my dad and uncle (Duane) had on this genre of music. That could make me go completely insane. I can't dwell on that. Focusing on that interferes with path and my art. I still want it to be essentially feel-based. The best thing for me to do is to concentrate on being the best musician I can be regardless of who my family is."

Thus as one Allman institution (the Allman Brothers Band) has "retired," Devon Allman is poised to grow his family's musical legacy.