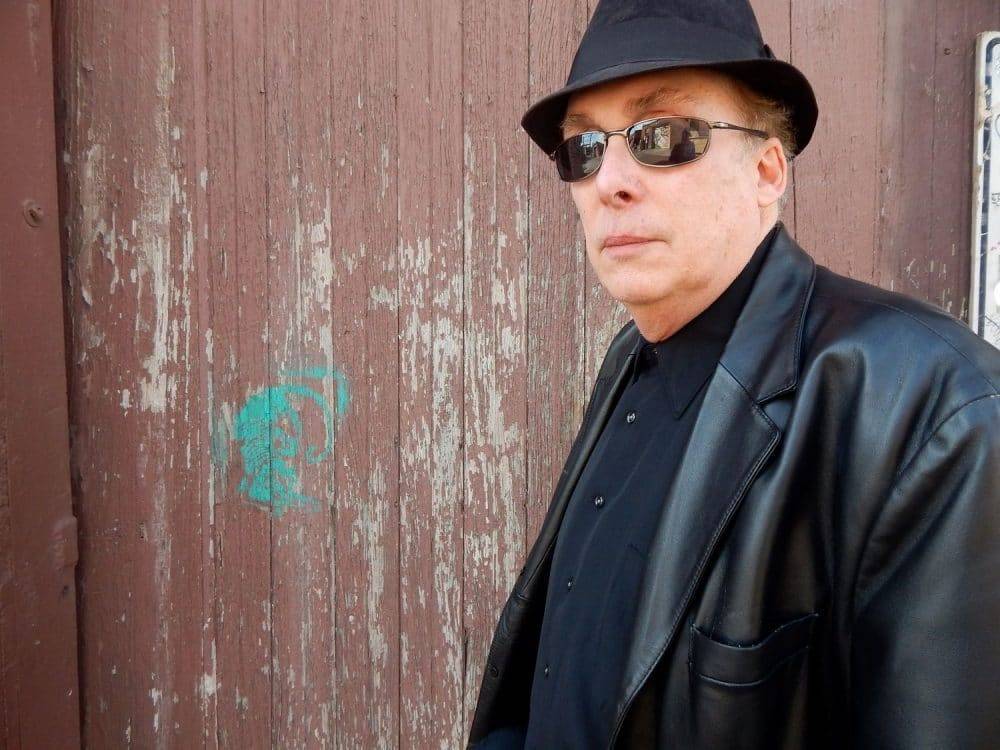 ---
---
---
---
A talented singer-songwriter, guitarist, and blues-rocker, Scott Ellison was born on February 13, 1954, in Tulsa, OK. By the '70s, Tulsa had become an unexpected hotbed of blues-based rock bands as proven by both Eric Clapton and Freddie King's backing bands hailing from the area. It was the perfect match for Ellison with his heavy guitar shredding blues style. It was around that same time that Ellison began playing with legends in the business, such as country singer Jesseca James (Conway Twitty's daughter) in 1977 and renowned bluesman Clarence "Gatemouth" Brown in 1981.
Ellison relocated to Los Angeles, CA by the mid-'80s, however, keeping his music career going by playing with The Box Tops. The Shirelles, Marvalettes, JJ Jackson, The Drifters, The Coasters, Gary "US" Bonds and Peaches & Herb. By the '90s he had formed his own blues band and opened for the likes of Joe Cocker, Roy Orbison, The Fabulous Thunderbirds, Leon Russell, Bobby Bland and Buddy Guy. It was also around this time that Ellison began issuing his first solo albums, including the titles "Chains of Love"(1993) and "Live at Joey's"(1995).
Shortly after returning back home to Tulsa in the mid-nineties, Ellison issued his third release, "Steamin'"(1997) followed by "One Step From the Blues"(2000), which featured several other Tulsa musicians backing him. In 2001 Ellison issued his first release for the Burnside label, "Cold Hard Cash", which was produced and co-written by longtime Robert Cray producer Dennis Walker. The album proved to be highly successful, and was followed with "Bad Case of the Blues"(2003). The early 2000's were a very successful time for Scott playing at giant festivals, including playing The Montreal Jazz and Blues Festival in front of 40,000 screaming people.
The later 2000's brought 2008's"Ice Storm" produced by Earwig Records. Another album that not only received great reviews, but it contained Scott's first #1 Blues Hit: "Cadillac Woman".
Scott's biggest thrill as a performer was opening up for BB King, at the Performing Arts Center in Tulsa, Oklahoma in 2009. BB King called Scott out to play twice during his show. Quite a thrill for Scott: "I'll never forget that moment. It was the musical thrill of my life, having your idol call you out on stage!"
His last CD, "Walkin Through The Fire", was produced on his own label JSE Records Inc. This CD received rave reviews. Songs from "Walkin Through The Fire" were written with Walt Richmond and Charles Tuberville, who both co-produced the CD. Walt has toured and recorded with Bonnie Raitt, and most recently toured and played keyboards on JJ Cale's and Eric Clapton's Grammy winning album: "Road to Escondido". Walt also toured and recorded on Eric Clapton's last 5 CD's including: "Clapton" (2010), "Old Sock" (2013), Eric Clapton and Friends "The Breeze" (An Appreciation of JJ Cale).
In addition to solo records and playing with other artists, Ellison has also penned songs that have appeared in such hit TV shows as Sister Sister, Eye on L.A., and the soap opera Santa Barbara, as well as the soundtrack to the Ben Affleck motion picture Reindeer Games, Buffy The Vampire Slayer, Joan of Arcadia, Saving Grace, Smash and four songs on 2012's hit TV show Justified on the FX Network. Scott was also pleased to see himself listed in the film credits for the world wide release of the movie "Feast of Love" starring Morgan Freeman in September 2007. Scott co-wrote, sang, played and co-produced his song "Don't Push Your Luck" that appears early in the movie. Scott just recently struck gold again with another song co-written by Scott in which he sang and performed "Jesus Loves Me" (Baby Why Don't You) in the new Blockbuster feature film "Home Front" starring Jason Statham, James Franco, Winona Ryder and Kate Bosworth. It became a single from the movie on JSE Records.
[amazon_link asins='B072M58CJB,B00VNVXECQ,B006KEO17S,B07218JDK1,B00005MKC3,B0000C5053′ template='ProductCarousel' store='maasc-20′ marketplace='US' link_id='e85829ff-7d10-11e7-969a-89fcec877e0b']