---
---
---
---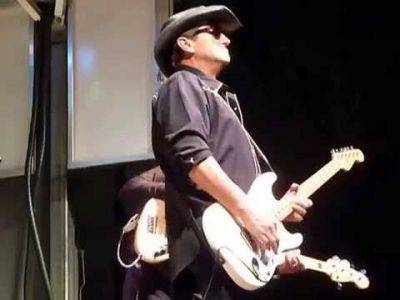 RAY FULLER from New Albany Ohio, was given his first guitar at the age of 8, a Gibson Melody Maker. At an early age, Fuller was inspired by the British Invasion; Rolling Stones, Yardbirds and the Animals bands. Fuller's first Blues album he ever heard was John Mayall and the Blues Breakers featuring Eric Clapton. "I could tell good blues guitar when I heard it…it was different."
Fuller's passion for the Blues was fueled with the discovery of the original Blues greats; John Lee Hooker, Muddy Waters, BB King, Elmore James. Young Ray Fuller was especially fond of John Lee Hooker.
The Ray Fuller Band was formed in 1974, evolving into Ray Fuller and the Bluesrockers in 1978; releasing a self titled album on vinyl and Fuller has not looked back since. Mastering his craft throughout the 80's and 90's, Fuller was quick to become the "go to act" throughout Ohio to open for iconic Blues musicians such as Muddy Waters, John Lee Hooker, Stevie Ray Vaughan, Buddy Guy, Junior Wells and Albert Collins to name a few.
MUDDY WATERS after witnessing an opening act performance by Ray Fuller on slide guitar exclaimed for all to hear "That was some hot slide boy! I could smell the smoke backstage!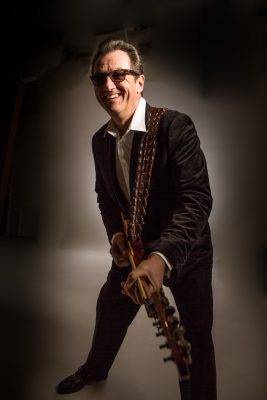 JOHN LEE HOOKER was so impressed with the band and their performance that he took Ray and his entire band and the John Lee Hooker band out to dinner and picked up the tab. He then invited Ray Fuller to be his special guest at his next show 100 miles away the very next day!
These opportunities to hang out and learn at the feet of the masters were not wasted on young Ray. He paid close attention to every pearl of wisdom and every nasty riff and blues lick generously shown to him as an eager student of the blues.
In 1989 Fuller began touring as far west as Colorado, south to Florida and north to Michigan and New York. Fuller released "Damn Guitars" in 1989 which was quick to become a top seller for Rounder Records; followed by "Ray Fuller and the Bluesrockers Live" in 1992.
Touring paused with the end of Fuller's marriage which ended in true blues fashion in 1995. This break up inspired many great songs, still receiving airplay today. Fuller went on to release "Pearlene" in 1997; Twist of Fate in 1999 and in 2003 "Live Rockin' the Blues."
With new determination and new marriage in 2009 Fuller pressed on. In 2010, Fuller played his first overseas show at the Vodacom Ampitheatre in Port Elizabeth South Africa, donating all proceeds to a local South African friend/fellow musician whose daughter was fighting a life threatening illness.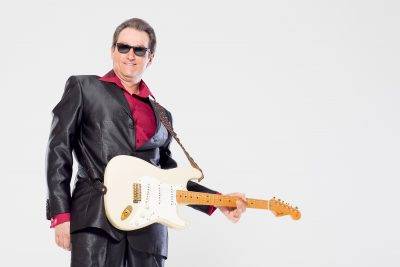 Under new management in 2010, Fuller began focusing on his passion for slide guitar, playing in his own style which has been compared to and inspired by Elmore James, Hound Dog Taylor and even Earl Hooker (cousin of John Lee Hooker). Fuller found himself in demand with renewed focus on his unique style of "Rockin' Slide Guitar Blues"; playing major Blues Festivals in both USA and Canada. In January 2013, Ray Fuller signed with Blue Gate Media, Germany, to tour Europe!
Coming full circle from being a young musician/painter straight out of Columbus College of Art & Design opening up for the great Buddy Guy, Ray Fuller is now a Saturday night Headliner at the world famous Buddy Guy's Legends, Chicago IL! In-fact, Fuller had the honor and rare privilege of recording Ray Fuller and the Bluesrockers "LIVE at Buddy Guy's Legends" with Mr. Buddy Guy in attendance! "LIVE at Buddy Guy's Legends" CD was released April 15, 2014 and spent 16 months on the RMR Blues and Rock Charts!
Ray Fuller first Europe tour October 2014 was a Huge Success! Ray Fuller crisscrossed Germany, Belgium, Netherlands and France, with audiences demanding as many as FIVE ENCORES-venues packed to the gills-leaving fans screaming-stomping-chanting-demanding more at every show! Blue Gate Media is NOW BOOKING the Ray Fuller Fall 2016 Europe tour September 15-October 2nd!
Ray Fuller's immediate focus is on bringing his unique "Rockin' Slide Guitar Blues" to Blues Festivals and major Blues venues throughout USA, Canada, Europe and beyond; putting on high energy, dynamic performances full of fire and energy audiences won't soon forget!
SEE RAY FULLER AND THE BLUESROCKERS LIVE!!