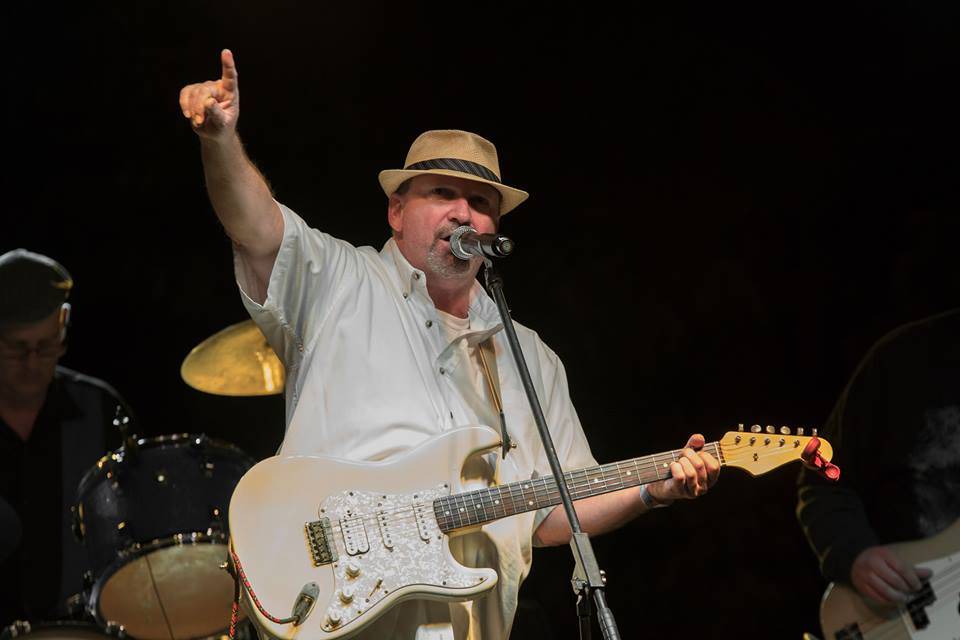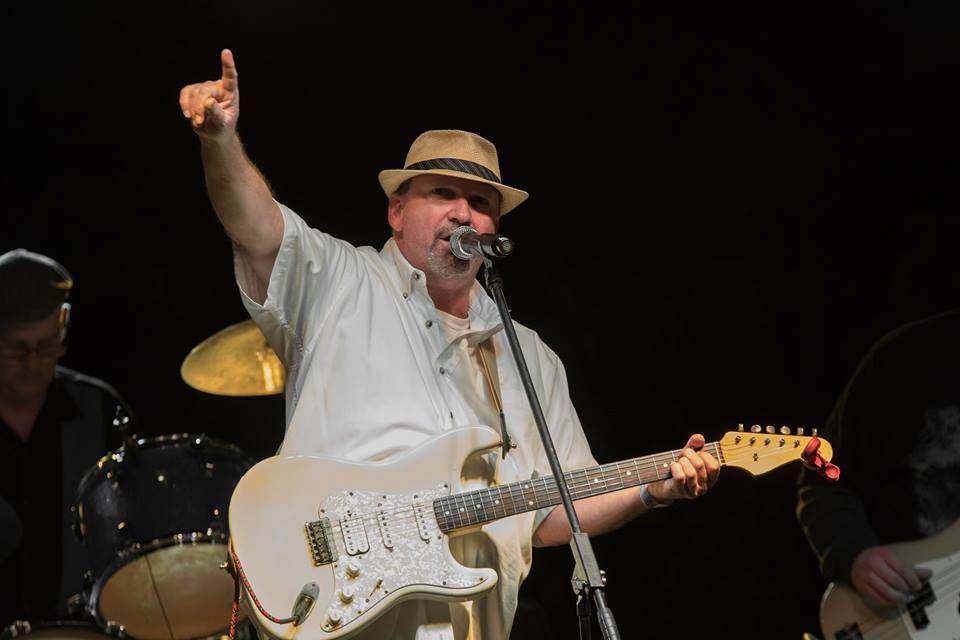 ---
---
---
---
A native of rural West Tennessee, Lew Jetton first heard the blues and southern gospel music in the cotton fields near Trenton, Tennessee. Later, he was mentored by two legends, Rockabilly Legend Carl Perkins, and Chicago Blues Legend Snooky Pryor.
Jetton joined Paducah, Kentucky based blues band, 61 South in 1994 and began working as its singer and principle songwriter in 1995.
A 61 South performance features a lot of high energy, high emotional Blues, but with some fun and humor thrown in as well!
"Tales From A 2 Lane", from Lew Jetton & 61 South, a "Pick to Click" by Bluesville, on XM/Sirius Radio, was named BLUES ALBUM OF THE YEAR by the Kentucky Blues Society in 2006.
"State Line Blues," the debut CD from Lew Jetton & 61 South was also named a "Pick to Click" in 2007 on XM/Sirius Satellite Radio, after originally being picked as the 4th best Independent Blues Release in the United States by Real Blues Magazine for the year 2000.
Blues Revue Magazine: Lew Jetton & 61 South blur the line between straight-ahead blues and Southern Rock. Thumbs up for Tales From A 2 Lane!
Music City Blues: "Tales From A 2 Lane" gives a nod to straight-blues as well as good ole southern-fried boogie. Lew has always had a "way" with a lyric, and his sly sense of humor is apparent on several of the ten cuts he wrote herein. Our favorite, tho, has to be Lew's ode to one of the South's favorite roadside eateries, the hilarious "Waffle House Woman." Oh yeah, she works there, and gives him "lovin' to go, with a sweet jelly roll." Oh, and don't call her fat–"she's just bigboned!" This one kept us laughing all the way thru! There's a good reason that this CD spent the summer in the Top Five of XM Satellite Radio's Blues chart
Real Blues Magazine: " Jetton has a Southern drawl singin' voice that's straight 'ol blues and the guitar work drips with Dixie blues-rock flavor, but with a touch of Chicago…. Straight authentic Southern style blues in all its down-home glory….too damn good to be a local secret. 61 South should be on festival stages all over the U.S. showing how real Southern Blues should sound at it's best….."
Nightlife: " Jetton is the real deal– a passionate singer with a riveting voice and a strong, original guitar tone."
Blues Festivals which have featured Lew Jetton & 61 South:
The Juke Joint Festival (Clarksdale, MS), Hot August Blues Festival (Aurora, KY), WC Handy Blues Festival (Henderson, KY) , Ozark Blues Festival (Murphysboro, IL), Sparta Blues Festival (Sparta, IL) , Riverside Blues Festival (Murphysboro, IL) , Bear Creek Blues Festival (Slater, MO), Missouri Blues, Bikes & BBQ Festival (Sedalia, MO) , Metropolis Blues & Ques Festival (Metropolis, IL), Kentucky Blues Festival (Bowling Green, KY), BBQ On The River (Paducah, KY) & many more.
[amazon_link asins='B0747Q3NRD,B01JL1BEJ4,B0015KMUXE,B0012AKYBC,B01JL1DNXE,B01JL1BS8Q,B0012AKVT2,B0012AKVWO,B0747T88C6′ template='ProductCarousel' store='maasc-20′ marketplace='US' link_id='8753bcf1-85bb-11e7-9b68-93b8f52c1893′]