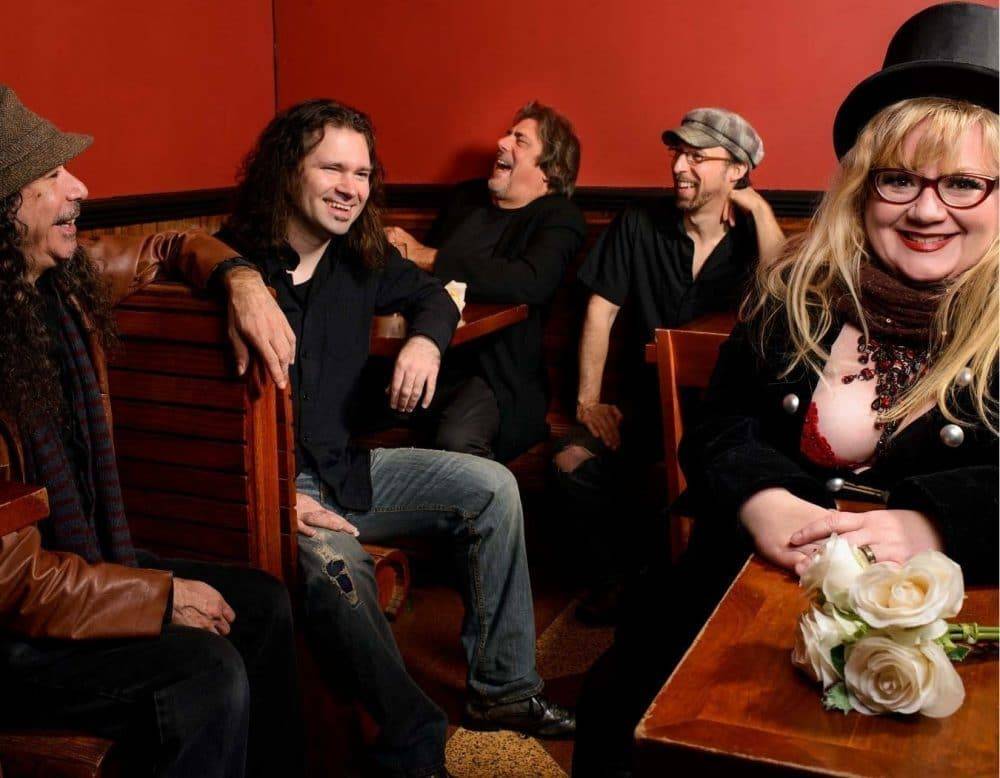 ---
---
---
---
The Halley DeVestern Band is a blues-funk-rock band from NYC that rocks either acoustic or electric. Band members are:
Halley DeVestern- vocals (Big Brother & the Holding Company)
David Patterson – guitar (Shawn Mullins)
Rich Kulsar – drums (The Zen Tricksters, Toasters, Mickey Dolenz)
Tom Heinig – bass (Lamont Cranston Band, Mill City Band)
Steve Jabas – guitars, keyboards & backing vocals
Halley has appeared on CBS This Morning, been featured on WPLJ's Scott and Todd Show (New York) and KLSX's The Nasty Man Show (Los Angeles), and become a favorite artist on WCMF's Brother Wease Show (Rochester). She has been featured on the cover of Good Times and in Seventeen Magazine, CosmoGIRL, Newsday, the New York Times, gURL.com and many more. Halley appeared on CMJ's prestigious Certain Damage Compilation and on the Indiegrrl Compilation Volume I, and she was a Top-Ten Editor's Pick at Rolling Stone.com, reaching #9 in the Rock and Pop Category and the Top 30 overall.
Appearances include BAM 2009 (Barcelona, Spain), M.E.A.N.Y. Fest (2011, 2012), CMJ (NY),WBAB Blues and Brews Festival at Brookhaven (NY) Amphitheatre (with Govt Mule and Jimmy Vaughan), cap. 15,000; Great Blue Heron Music Festival (with Donna the Buffalo); Snow Ridge Blues Festival (with Son Seals and Debbie Davies); Starwood Festival (with Big Brother and the Holding Company); Millennium Music Conference (2011 and 2013); Utica Music and Arts Festival 2012; Syracuse Arts Festival (with The Kennedys); Headlined NY Roxx Festival 2012; Indiegrrl Conference 2010 (song won a coveted slot on the music placement panel – performed in 3 separate showcase slots) Long Beach Blues Festival; Long Island Music Festival; Cutting Edge of the Campfire Festival, Cambridge MA, Cape May Singer Songwriters Conference (2011, 2012 and 2013), Barrier Beach Blues Festival 2012, Long Beach ROXX NY 2013.
[amazon_link asins='B071P9MJJF,B00GOD0304,B071W2J15L,B072C5BF9N' template='ProductCarousel' store='maasc-20′ marketplace='US' link_id='c673ec91-7080-11e7-8d99-9b20253e8158′]