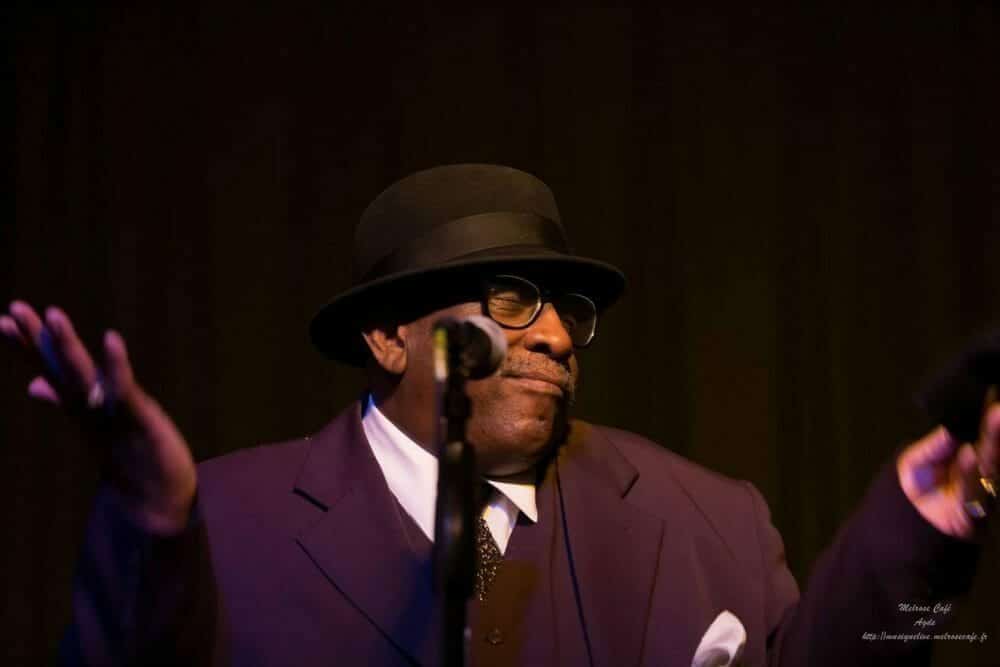 ---
---
---
---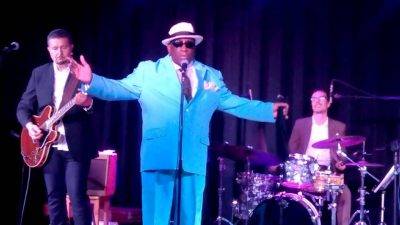 In 1961, Donald was introduced to high school band director Waymond Webster, who taught him to play traps on the drumset. By age 14, Donald Ray began his professional career with blues piano legend Nat Dove. Throughout his teens, Donald played with the two local bluesmen: organist Joe Daniels and guitarist Lavernis Thurman. They even played a live radio show every Saturday night.
On January 18, 1966, Donald Ray entered the US Navy, serving aboard the aircraft carrier USS Bon Homme Richard. After two tours in Vietnam, he was honorably discharged and relocated to San Diego.
While working in the house band at the Downtown Hustlers Club, Donald met quite a few LA-based artists, including Lowell Fulsom, Bobby Womack, and Pee Wee Crayton.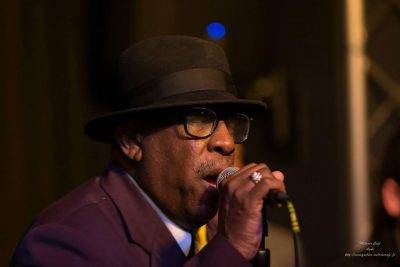 Early in 1970, Don was called by long-time friend Nat Dove to play weekends in LA with Phillip Walker.
Some 29 years later, the relationship with the Phillip Walker Band still exists. By 1971, Donald had moved to LA to work with the Joe Houston band, backing some of the West Coast's top blues artists.
While trying to find a weekend gig, Don met songwriter/producer Perry Kibble, who was in the process of developing a group that featured the talents of two young African-American women (bassist Janice Marie Johnson and guitarist Carlita Durhan). The group later became known as A Taste of Honey.
Now living in Calgary, Alberta, Don has become a beloved and respected member of the Canadian blues community. Named "Best Canadian Male Blues Vocalist" in 1997 by Real Blues Magazine, Don was also nominated "Best Blues Drummer" the same year. He was also named "Best Male Blues Vocalist" in 1998 by the Toronto Blues Society, and was recently nominated "Best Blues Artist" by the Alberta Recording Industry Association (A.R.I.A.)