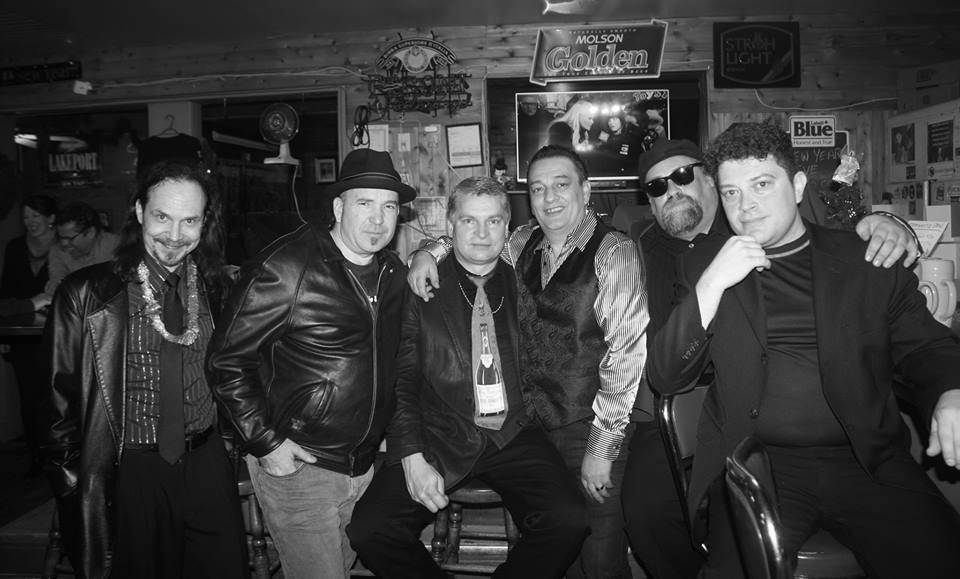 ---
---
---
---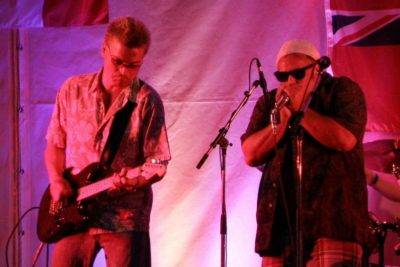 Featuring funky blues harmonica, whiskey stained vocals, slick guitar work and a solid rhythm section, Corey Lueck & The Smoke Wagon Blues Band has been performing in clubs and on festival stages for over a decade. Started in 1996, The Smoke Wagon Blues Band became crowd favourites in Hamilton, Ontario's famous Hess Village. Four independent releases, international radio play, and a large local fan base propelled the band to national stages across the province and beyond. The group's last two albums have been international hits reaching the top of the roots and blues charts and garnering 5 star reviews in blues magazines and blogs around the globe. On the home front the band continues to lead the blues charge in Canada's music mecca "Hamilton Ontario" being invited to the city's most prestigious cultural events including a special appearance with the Mayor on sax right inside City Hall. The Smoke Wagon Blues Band has shared the stage with Ronnie Hawkins, David Wilcox, The Down Child Blues Band, Monkey Junk, Garrett Mason, Jeff Healey, David Gogo, Jack Dekeyzer, Harp Dog Brown and many many more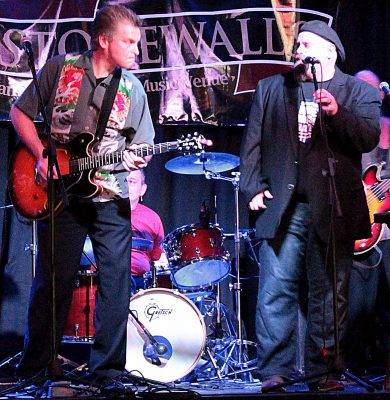 The band has been nominated for blues album of the year three times by the Hamilton Music Awards (HMA) and best new blues Artist by the Toronto Blues Society. "It Ain't Easy" reached #2 on Canadian Roots Charts(#1 for blues) and #13 on North America's top 50 Roots and Blues charts, as well as winning the HMA's Piano Performance of the Year award. "Live in Hamilton" reached #4 on the Canadian roots charts and #11 on North America's top 50 Roots and Blues charts,. Some reviewers say it's possibly the best live blues to be released in years!!
Perhaps Corey Lueck says it best, with his account of the growth and history of The Smoke Wagon Blues Band:
Though Mike Stubbs and I didn't know each other back then, both of us grew up as teenagers sneaking out to see King Biscuit Boy in Hess Village. When we were starting out, the Hamilton blues scene was something magical; starting at one end of the street and catching sizzling sets by the likes of Harrison Kennedy, Biscuit Boy, Sonny Del Rio or Trick bag and ending the evening with some smoking down-and-dirty-blues by Tim Gibbons and the Little Red Rooster band. Once polished enough to be accepted into the village scene, playing such clubs as 33 Hess and The Mermaid, we slowly started to carve a niche with our own brand of blues. The pay was never very good, but what a way to develop our sound! Packed clubs and streets on hot summer nights, people dancing from bar to bar, musicians running from venue to venue to catch a few tunes between sets (or to borrow a guitar string). What made that time so special was that people really came out for the music. The music was just as important to the audience as it was to the musicians. Music speaks the truth, and that's what the blues are all about…while also leaving a little room to boogie!
SEE THE SMOKE WAGON BLUES BAND LIVE!!