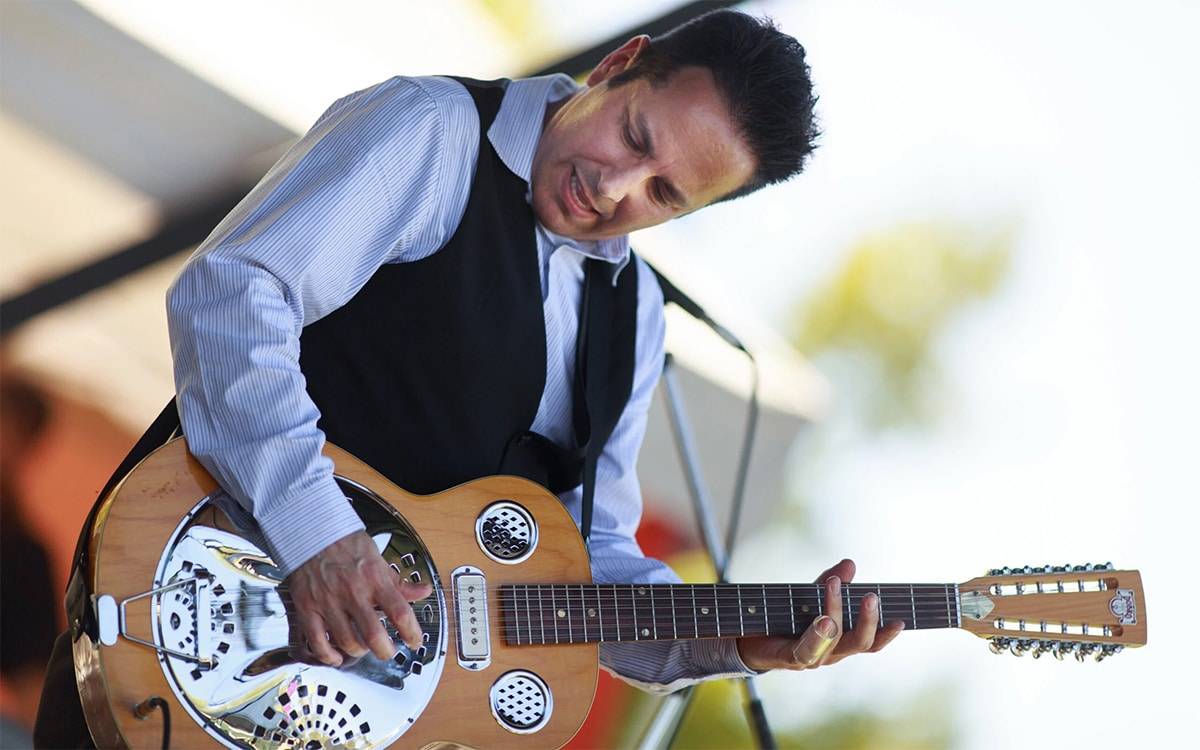 ---
---
---
---
---
---
---
---
---
---
Making a Scene Presents an Interview with Dennis Johnson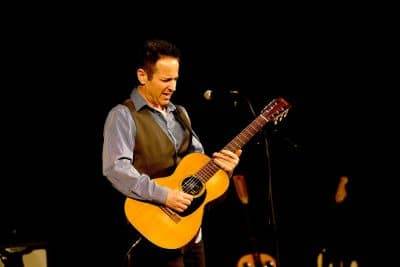 Known as a world-class slide guitar player, Johnson delivers an album of blues rockers, roots standouts mixed with gospel and country elements, and a slide guitar infused emotional instrumental. "I learned a lot making this record, from arranging and finding great grooves to recording unique guitar tones," Johnson explained. "It always is about getting the groove first. Then, if you can find it, the rest flows naturally."
The rhythm section on the album is anchored by legendary drummer Anton Fig (Late Night w/David Letterman, Joe Bonamassa). Playing piano and B3 on the album is Bob Fridzema (Walter Trout, Joanna Shaw Taylor.) Bassist Jonathan Stoyanoff (Joe Craven) provides basslines and backing vocals. Engineer Chris Bell (Kenny Wayne Shepherd, Samantha Fish, The Eagles) mixed nine songs for the album, and Kevin Shirley (Joe Bonamassa, Aerosmith, Led Zeppelin) mixed a final track.
Johnson's evolution as a slide guitarist comes from years of dedicated work. "In the past few years, I have focused on articulations with a slide – types of vibrato, sliding up or down to a note, and moving the slide at various angles like a lap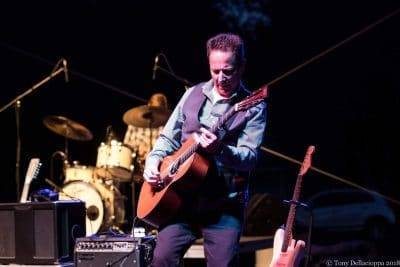 steel player to connect notes – which my made my playing way more expressive," Johnson explained. "This resulted from years of dedicated practice motivated by a passion for slide guitar. I like to work on my weaknesses as a player and turn them into strengths."
A significant shift in Dennis Johnson's guitar tone occurred on this album. "I like notes to bark, as Larry Carlton would say. Give me a Fender Tweed Deluxe with a 5e3 circuit and set it to where the amp is relatively clean with a light touch, but when you play a little harder, the amp breaks up. Its emulative of the human voice changing at different volumes." You can hear precisely that in the song "Revelation." The guitar tone starts off relatively clean but slowly changes to a more broken-up tone as the song progresses. Dennis explained, "There were no pedals used on the track, just a difference in how hard my fingers touch the string. It showcases why the touch sensitivity of Leo Fender's 5e3 circuit on the Tweed Deluxe is genius."
"To evolve as an artist, you take chances and learn new things. So I went exciting new directions on this record." Dennis Johnson says of his new album Revelation. "I am thrilled with the results. This is a stellar rockin' record."
Find our Podcasts on these outlets
Help Support Making a Scene
Your Support helps us pay for our server and allows us to continue to bring you the best coverage for the Indie Artists and the fans that Love them!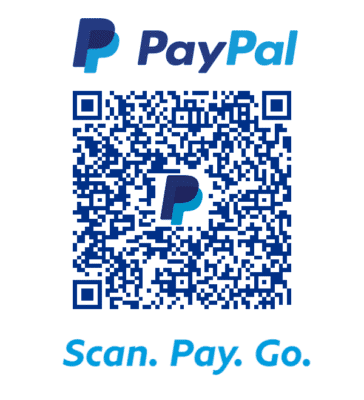 FOLLOW US ON INSTAGRAM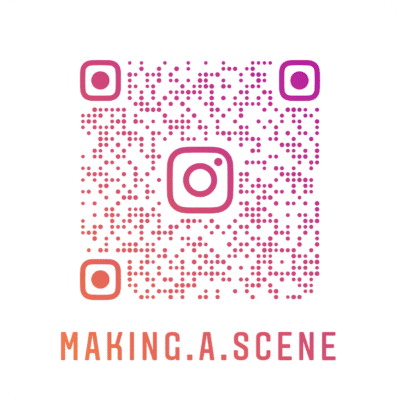 Subscribe to Our Newsletter