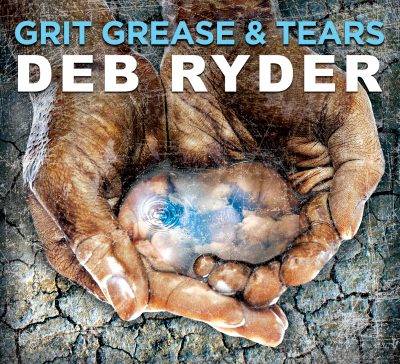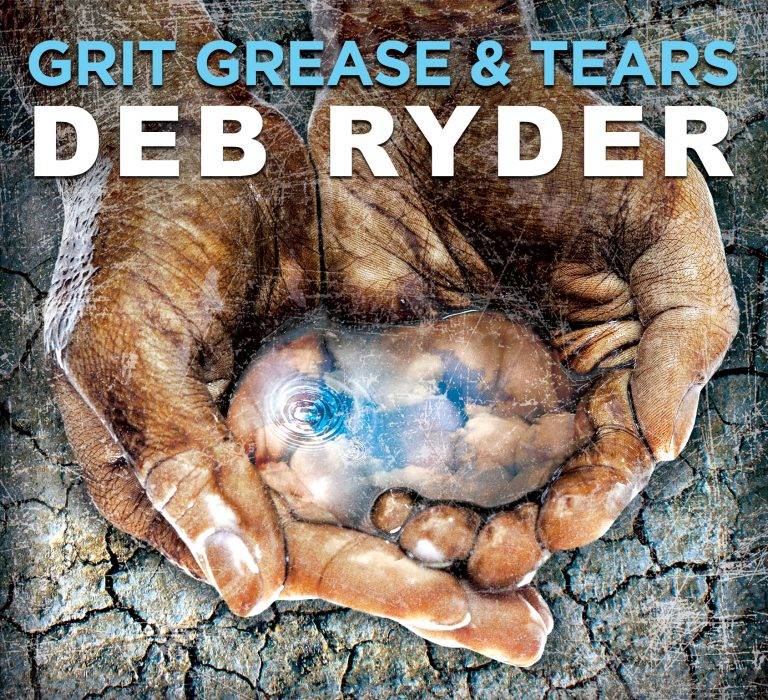 Deb Ryder
Grit Grease & Tears
Bejeb Music
Deb Ryder was born in Chicago and influenced by the Blues and Jazz she heard there. While in her teens the family moved to Los Angeles where she would often perform at her step-father's nightclub "The Topanga Corral". She opened for her friend and neighbor Bob Hite, and later for Etta James, Big Joe Turner, Charlie Musselwhite and Taj Mahal. Her vocal influences include both James and Koko Taylor.
Ryder released her first album "Might Just Get Lucky" in 2013. She followed up with last year's "Let It Rain" produced by Tony Braunagel, the Grammy winning producer and drummer, for Taj Mahal's Phantom Blues Band. As a result Ryder received a 2015 Blues Blast Award nomination.
The band on this new album includes returning producer Braunagel, drums and percussion; Johnny Lee Schell, guitars; Mike Finnegan, keyboards; Joe Sublett, tenor saxophone; and Darrell Leonard, trumpet; all members of The Phantom Blues Band. Additional musicians include Ric Ryder, bass; Kirk Fletcher, guitar; and harmonica aces Bob Corritore and Pieter Van Der Pluijm. Also guesting are Albert Lee, guitar; and Jimmy Pugh, piano.
Ryder is a prolific songwriter and she has written twelve new songs. Her vocal is fantastic on "Ain't Gonna Be Easy" a hard driving shuffle featuring Finnegan's organ, Schell's guitar and Braunagel on drums. Ric Ryder is on bass. The horn section of Darrel Leonard and Joe Sublett are the icing on the cake; they can be heard again on "Sweet Mary Anne" and on the funky "Panic Mode". These are my favorite tracks on this fine album.
"Get a Little Steam Up" is a vocal duet with Ryder and Sugaray Rayford. On the chorus they sound like Ike and Tina Turner.
"Blink of an Eye", "Prisoner of War" and "New Mechanic" feature Van Der Pluijm on harp. The latter includes the lyric "I'm looking for a new driver, someone who can handle the curves".
Bob Corritore, harp, gets into a deep groove on the title track "Grit, Grease, and Tears" while Ryder sings "I Can't Cry Anymore". Corritore is featured again on "Right Side of The Grass" and on "River Forgiveness".
On "Just Her Nature" the band sounds like Little Feat. Albert Lee guests on guitar. "Lord Knows I Do" features a great guitar solo from Schell.
Meticulous production from Braunagel makes this another outstanding recording from Ryder who just seems to get better and better. This is highly recommended.
Richard Ludmerer