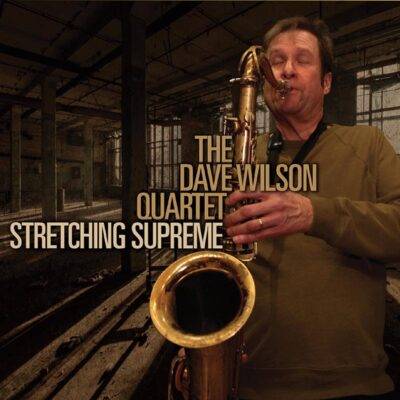 Dave Wilson
Stretching Supreme
Self-released
Dave Wilson's Stretching Supreme is a follow-up of sorts to his 2019 release One Night At Chris', a Philadelphia jazz institution that is the site for this tribute to John Coltrane. We did cover that release on these pages. Yes, one may be asking – do we need another tribute to Trane? It seems that we get one of those very three months or so. In fact, Wilson is not only honors Trane as fellow Pennsylvanian Dave Liebman often has, but Wilson's quartet is anchored by bassist Tony Marino and drummer Alex Ritz, who often play with Liebman. The pianist for the date, Kirk Reese, hails from Lancaster County. Suffice it to say though that Coltrane's music brings out the emotional intensity and spirituality in Wilson's playing. He gets into 'the zone" without being imitative.
Unlike the 2019 album which was designed to be recorded live, the room was not set up for live recording for this session. Yet, Wilson's resident sound engineer recorded it, offered it to Wilson, and the original two track recording was enhanced by Kent Heckman of the famed Red Rock Recording, near Stroudsburg, PA. Fortunately there are no edits or overdubs and recording captures well the improvisational excitement of the performance. However, the audience response is mostly stripped out. Enthusiastic response to these strong performances could only add to the overall listening experience. Five of these seven tunes, all the Coltrane ones, were recorded on one October evening in 2017 while "on the Prairie" and "Days of Wine and Roses" date to a performance in March of 2018 and feature Philly drummer Dan Monaghan. Those two were originally intended for the 2019 album but there was not enough space. Their spiritual tone and reverent style however do fit well herein.
Wilson plays a variety of woodwind instruments but sticks to tenor and soprano here, beginning with the first two movements of "A Love Supreme" – "Intro to Part 1: Acknowledgement" and "Part 2: Resolution." Wilson digs deep, finding the spiritual core of these pieces, admirably done considering he had never attempted to paly these pieces in live performance prior to this date. They deliver an exquisite version of "Dear Lord," from Coltrane's album Transition, considered a jumping off point between Trane's classic quartet recordings and his avant-garde/New Thing latter period. Wilson claims that the band found a special magic, which is not at all surprising given their Liebman lineage. The album concludes with an almost fifteen minute long "Naima," taken with a slow Latin double- time feel. Many interpretations of this classic ballad, named for Coltrane's first wife, have incorporated Latin motifs. This one is quite slower than the version we covered last month on Harold Mabern's Mabern Plays Coltrane. Both versions are highly worthy with Wilson's being more deeply emotive as he weaves his Coltrane-esque sheets of sound above the shimmering piano of Reese and Ritz's ringing cymbals.
Some of Wilson's best improvisations are heard in his own 'out there' "On the Prairie," a free exploration on soprano and the more conventional Henry Mancini's ballad "Days of Wine and Roses," a tune covered often by artists such as McCoy Tyner and Dexter Gordon, another major influence on Wilson's saxophone style. One of this writer's favorite versions of that tune appears on Red Garland's The Quota with the late Jimmy Heath on tenor. Wilson also plays a robust tenor here, in a lengthy version that allows plenty of room for Reese and Marino to stretch out as well. The final notes from Wilson's tenor are spellbindingly beautiful.
These performances somehow channel that special spiritual touch that continues to draw so many of us to Coltrane's sound now almost sixty years later. Thankfully it was preserved for us to appreciate beyond the fortunate patrons of Chris' Jazz Café, who witnessed a truly special performance.
Help Support Making a Scene
Your Support helps us pay for our server and allows us to continue to bring you the best coverage for the Indie Artists and the fans that Love them!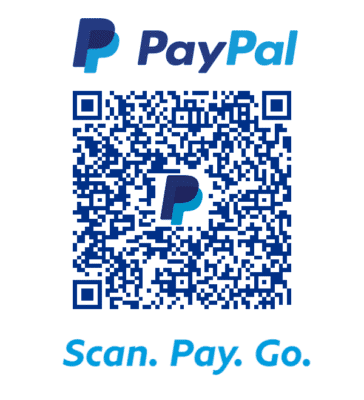 FOLLOW US ON INSTAGRAM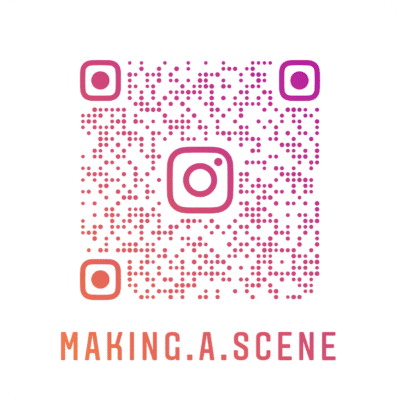 Subscribe to Our Newsletter