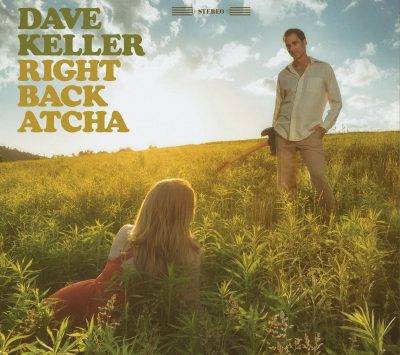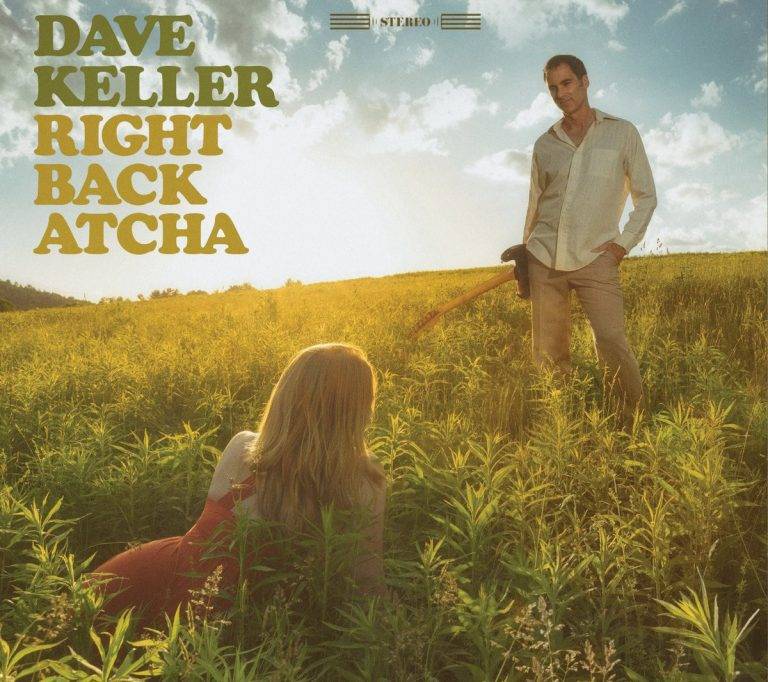 Dave Keller
Right Back Atcha
Tastee Tone
Dave Keller was born in Worcester, Ma. He went to Wesleyan University in Middletown, Ct where as a DJ he played, listened to, and studied the blues. Keller graduated in 1989 and made a brief pilgrimage to Chicago but returned to settle in Somerville, Ma. He learned the acoustic blues from blues master Paul Rishell and soul blues from Reggie Taylor. He finally settled in Montpelier, Vt. in 1993 and played acoustic blues in the coffeehouses of Burlington. He recorded an acoustic album on cassette called "Deep Down in My Soul".
In 1996 Keller formed the first incarnation of the Dave Keller Band. They released their first CD "Faith" in 1998 and Keller began to be mentored by Mighty Sam McClain. Keller followed up with 2001's "Down At The Aloha" and received work backing up soul greats Fontella Bass and Robert Ward. Keller released 2007's "Play For Love" with band members Ira Friedman, keyboards; and Brett Hoffman, drums. In 2009 Keller co-wrote and sang a song on Ronnie Earl's "Living in The Light". The Dave Keller Band's 2011 album "Where I'm Coming From" was submitted to the IBC by The Rhode Island Rhythm and Blues Preservation Society and it won the award for the 2012 Best Self-Produced CD. Somewhere around this time Keller began to be mentored by Johnny Rawls. Keller has often backed Rawls and still does so whenever Rawls plays the New England area.
In 2014 Keller released "Soul Changes". Recorded in Memphis at Lawrence "Boo" Mitchell's Royal Studios it included The Hi Rhythm Section's Charles Hodges, organ, and both his brothers; and Stax aces's Bobby Manuel, guitar; and Lester Snell, piano. As a result Keller's performance received a Blues Music Award nomination as "Soul Blues Album of The Year".
Keller chose to record "Right Back Atcha" in Vermont with his own band. The band consists of Keller, guitar and vocals; Friedman, keyboards; Hoffman, drums; Gary Lotspeich, bass and The Mo' Sax Horns including Jessica Friedman, baritone and alto sax; Joe Moore, tenor sax; and Terry Youk, sax. Backing singers are Morgan Klarich and April Caspari.
Keller has written or co-written eleven new songs and covers one more. The album opens with "It's Time You Made Up Your Mind" written by Stax staff songwriters Darryl Carter and Don Bryant. It was a single for Willie Clayton in 1974. Opening with the Mo' Sax Horns, Keller's soulful performance reminds me of Mighty Sam.
Carter has long been considered a great songwriter and Keller has co-written "Deeper Than the Eye Can See" with him. Carter's own album "And Then I Wrote" was re-issued just last year. Friedman's piano and the backing singers setup Keller's fabulous vocal.
"2 AM Talks" is the first of the Keller originals and I begin to realize just how good Keller has become as a soul blues vocalist and guitarist. On the title track, "Right Back Atcha", husband and wife Ira and Jessica Friedman, B-3 and baritone sax respectfully, highlight the production. "Slow Train" is in the classic soul mold. "She's Just Katie" is another well sung song from the emotive Keller. "Willing to Learn" is a soulful statement that sums up the essence of who Keller is.
Keller is from Vermont. Look for his visibility to snowball soon. This is a remarkable recording from Keller who will carry on the soul blues tradition.
Richard Ludmerer