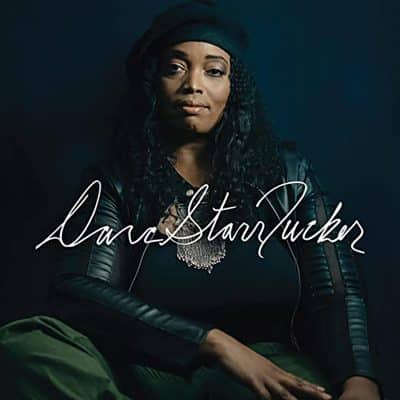 Dara Starr Tucker
Dara Starr Tucker
Green Hill Music
That same Philadelphia-based Dara Tucker we covered on her 2021 Dreams of Waking: Music for a Better World (Green Hill) now releases the eponymous Dara Starr Tucker, her sixth album. As we pointed out last time, Dara Starr Tucker is a jazz/roots singer, notably contributing to 'Keb 'Mo's Grammy winning Oklahoma. Since then, through videos, original songs and network TV spots, Tucker has amassed one million followers primarily via TikTok. For these sessions Tucker gathered some of the finest contemporary musicians to support her mix of original and cover songs. They are pianists Aaron Parks, Mike King and James Hurt, bassists Vicente Archer and Greg Bryant and drummer Marcus Finnie. Her songs are a blend of pleading for social justice and, inspired by the pandemic, self-reflection, healing, and mental health. She is a fierce advocate and now has a platform, even beyond just her music to reach many people, beyond just a jazz audience. "It's my hope that the songs would speak to others who are experiencing similar things," says Tucker. She mixes her own songs with those of modern and not so modern writers such as Billie Eilish, Bill Withers, John Denver and Kurt Weill.
The key track is both the opener and reprised closer, "Scars" which presumably on a macro level encapsulates the Black American experience, or taken more personally, explains how past hurts can be learning experiences that can ultimately lead to a stronger sense of freedom. "Falling" reflects on the passing of time from a loved one who has crossed to the other side, an unusual perspective to say the least. Her voice is gorgeous, nuanced in its emotive power, and never overbearing. In fact, she's much closer to the smoky late-night jazz singer or even a lullaby crooner than a powerhouse. Her warmth is comforting, and her combination of melody and insightful lyricism goes down easy on every track. It's not all serious material either. The lighthearted "If You Ask Me To" was written on a dare and features a three-horn front line of elite players, trumpeter Giveton Gelin and saxophonists John Ellis and Stacy Dillard.
The musical configurations are varied. She's backed by the trio of Parks, Archer, and Finnie, or King, Bryant, and Finnie on six of these tunes. Two are piano duets with Parks, while the others add at least one horn, or for sublime, soaring ballad "Letters" Hurt joins on electric piano. Tucker conducts a masterclass in vocal phrasing while also demonstrating considerable range on the rather intricate swinger, the standout "Standing on the Moon" with an especially locked in core trio.
She proves an adept interpreter on quite a range of material as well beginning with the Billie Eilish hit "Everything I Wanted" with the empathetic accompaniment of the same core trio as she slows the tune to deliberate pace, where we hang on every word she whispers, sings, or uses spoken words. John Denver may seem like a rather odd cover choice, but Tucker finds potent romanticism in the tune with its indelible chorus "Come let me love you, love me again" to the delicate accompaniment of the same trio, with Parks' pianism shining as brightly as the lyrics. She brings a dramatic stance to Kurt Weill's "September Song," duetting with pianist Mike King, who has a distinctly different style than Parks. Here Tucker's vocal floats like a wispy cloud over King's tinkling notes and chords. She embraces the soft R&B groove of the Withers/Nicholas "Can We Pretend," with the vibe here, at least to these ears, evoking the very early albums of Roberta Flack. Yet, as strong as these are, she arguably reaches the peak of her balladry, revealing more depth in her crystalline vocal than on any other track in the Harvey Schmidt/Tom Jones "Try to Remember" with Parks her only accompanist, closing in a hush. And, in clever sequencing, she takes the upbeat root on the traditional roots-gospel hymn "Just A Closer Walk With Thee", enlivening it with a celebratory NOLA feel with Dillard on soprano and Gelin on trumpet. Yes, she can be fiery too.
There are plenty of female jazz vocalists who get more notoriety these days, but Tucker is as accomplished and versatile as any. The proof is right here.
Help Support Making a Scene
Your Support helps us pay for our server and allows us to continue to bring you the best coverage for the Indie Artists and the fans that Love them!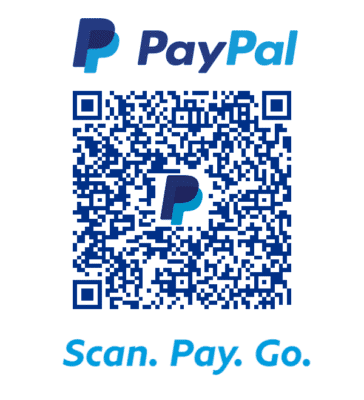 FOLLOW US ON INSTAGRAM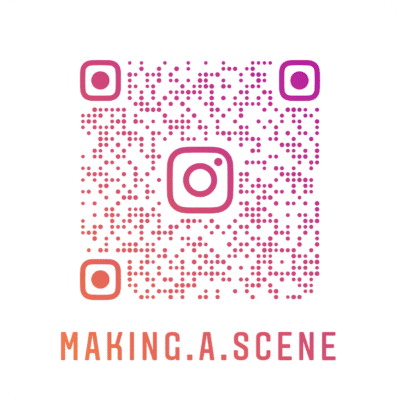 Subscribe to Our Newsletter