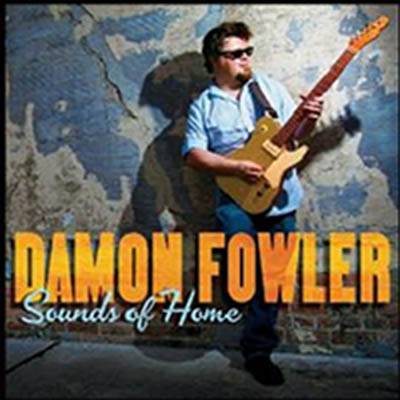 Damon Fowler
"Sounds of Home"
Blind Pig Records
"Sounds of Home" is Damon Fowler's third cd. A lot has happened since he last released 2011's "Devil Got His Way" his second on Blind Pig.
Fowler joined forces with JP Soars and Rufus Wainwright to form "Southern Hospitality," a bluesy southern rock band. Their first much acclaimed recording "Easy Livin'" and subsequent tour have helped broaden Damon's audience. Fowler's voice harmonizes with Soars and Wainwright.
This new cd, produced by Tab Benoit who also produced "Easy Livin," casts Fowler with a veteran's maturity. He has written eight new songs, some co-written with Benoit and/or his regular co-writer Ed Wright.
Fowler's slide guitar opens the album with "Thought I Had It All" and the hook but "all had me." "Sounds of Home," the title track, features him in a vocal duet with Big Chief Monk Boudreaux of the "Voice of The Wetland's All-Stars" and "The New Orleans Mardi Gras Indians." "Trouble" displays Fowler's easy vocal delivery and is one of the album's highlights. Need a "Spark" rocks from beginning to end. "Old Fools, Bar Stools, and Me" features a lyric that displays country music's influence on Fowler's songwriting. "Where I Belong" comes on like a hoedown as Fowler pays tribute to his county roots. "Grit My Teeth" and he's gone…yeah! Benoit plays pedal steel guitar on "Do It for the Love."
Fowler also covers Elvis Costello's "Allison," which is superb, Johnny Winter's "TV Mama" and the traditional "I Shall Not Be Moved." Fowler's band includes Chuck Riley from "Southern Hospitality" on bass and James McKnight on drums.
Fowler is one of very few who can combine blues with a country music sensibility. This is Fowler's best effort to date and should garner him many more accolades.
Richard Ludmerer