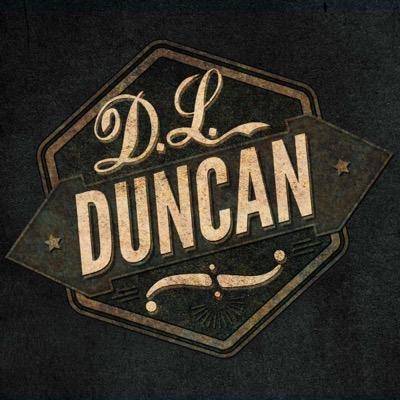 D.L. Duncan
15 South Records
D.L. Duncan began his career as Dave Duncan.
In the early 1990's Duncan became the lead guitarist in the newly re-located Goose Creek Symphony. He appears on their live album 1996's "The Goose is Loose". Anyone who knows this band knows that they were a country rock hybrid and a whole lotta fun.
Over the years guitarist Duncan had honed his songwriting skills. Duncan has won two Gold Records for his country flavored songs one of which was recorded by country super star Lorrie Morgan. In 1994, "1-800-Use To Be", co-written with Craig Wiseman, appeared on Morgan's album "War Paint".
In 1994 Duncan also formed "Duncan Nalls" a band he had with Jimmy Nalls. Nalls had played with Sea Level, Greg Allman, Bobby Whitlock, Dr John, The Nighthawks, Don Mclean, Alex Taylor and others. When Nalls was sidelined with Parkinson's disease Duncan began an annual benefit for his friend and band mate. Over the years Duncan has jammed with many Nashville based musicians including Delbert McClinton, Kevin McKendree, Jack Pearson, Mike Henderson, and Bekka and Bonnie Bramlett.
Soon Duncan befriended Delbert's son Clay McClinton and together they wrote "Heartache Whose Time Has Come". The song appears on Clay McClinton's 2005 debut recording "Out of The Blue". In 2007 Duncan released his own debut album "I Don't Know If It's True. But It Happened To Me".
In 2008 Curtis Salgado recorded "Heartache" and another Duncan original "Drivin in The Drivin' Rain" and they appear on Salgado's "Clean Getaway" album. A third song co-written by Duncan and Salgado also graced the album. At the 2009 Blues Music Awards "Twenty Years of BB King" received a nomination for "Song of The Year".
In 2010 Duncan released his follow up studio recording "I'm Not Made of Stone". It was recorded at McKendree's Rock House studio in Franklin, TN; and with Delbert McClinton guesting on harmonica.
In 2012 Salgado recorded another song co-authored with Duncan and Marlon McClain and it appears on Salgado's "Soul Shot" album. In 2013 "She Didn't Cut Me Loose…She Set Me Free" helped Duncan receive a second Blues Music Award Nomination for "Song of The Year".
Duncan's newest album includes eight new originals. The band on this album includes Duncan, acoustic and electric guitars, dobro and vocals; David Hood of the original Muscle Shoals Rhythm Section a.k.a. The Swampers, bass; Vince Santoro, drums; Kevin McKendree of The Delbert McClinton Band, piano and Hammond B-3; the fabulous gospel based McCrary Sisters, background vocals; Sonny Landreth, electric slide guitar master; Guthrie Trapp, electric guitar and mandolin; Lynn Williams, percussion; and David Pinkston, studio engineer and pedal steel.
Duncan's self deprecating sense of humor is fully realized on the opening track. On "I Ain't the Sharpest Marble in The Drawer" he immediately wins over the listener by poking fun at himself. "I never went to college, but they gave me the 3rd degree, old guitars and making love, that's all I care about, if you want a man with ambition, you might as well count me out, you'll be disappointed if that's what you're looking for, I'm a natural born lovers man, I ain't the sharpest marble in the drawer".
"Dickerson Road" was co-written with Mark Robinson. Duncan states he was influenced by Carlos Santana.
The Chicago Blues inspired "You Just Don't Never Know" was written for Duncan's late friend tenor saxophonist Dennis Taylor who played with him in Goose Creek Symphony; and then went on to play with Gatemouth Brown, Buckwheat Zydeco, Duke Robillard, and Marcia Ball before becoming the tenor man for Delbert McClinton.
"Your Own Best Friend" features the slide guitar wizardry of Sonny Landreth and Kevin McKendree's inspired piano playing.
"I Know A Good Thing" is another song co-written with the 2013 "Soul Blues Male Artist of the Year" and "B.B. King Entertainer of The Year"; Curtis Salgado.
Duncan has one foot firmly planted in the Blues and the other in Americana. Don't overlook this fine album from this newly re-named talent.
Richard Ludmerer