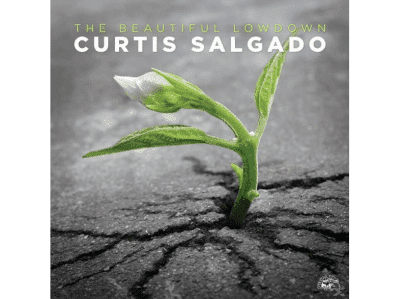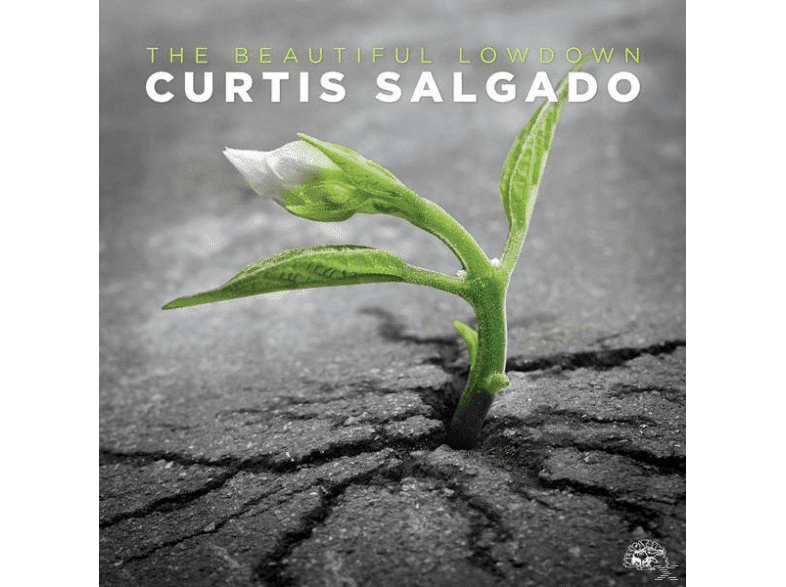 Curtis Salgado
The Beautiful Lowdown
Alligator Records
Curtis Salgado was born in the town of Everett, Washington in 1954. By 1980 he was already a member of The Robert Cray Band and helped to launch Cray's career as he plays harp on Cray's debut recording "Who's Been Talkin". Salgado is also credited for turning John Belushi onto the blues and transforming him into "Joliet Jake" of The Blues Brothers. Salgado left Cray in 1982 and two years later began fronting "Roomful of Blues". He appears on Roomful's 1987 album "Live At Lupo's Heartbreak Hotel".
In 1991 Salgado formed his own band and released "Curtis Salgado and The Stilettos". In 1992 he toured with Steve Miller and two years later, with Santana. His follow up recording "More Than You Can Chew" was issued in 1995. Salgado collaborated with Terry Robb for 1996's "Hit It N' Quit It". Then in 1999 Salgado signed with Shanachie Records and released his fourth album "Wiggle Outta This". In 2001 Salgado received his first Blues Music Award Nomination for "Soul Activated" also on Shanachie.
Salgado released "Strong Suspicion" in 2004 before being diagnosed with liver cancer the following year. He underwent a successful half a million dollar liver transplant in 2006. In both 2006 and 2007 benefit concerts were held in Salgado's honor in order to help with bills. In 2008 Salgado released the album that almost wasn't made. "Clean Getaway" garnered Salgado four 2009 Blues Music Award nominations as Album of The Year; Song of The Year; Soul Blues Album of The Year and Soul Blues Male Artist of The Year. Salgado went on to win the BMA for Soul Blues Male Artist of The Year in 2010, and 2012.
In 2013 Salgado released "Soul Shot" his Alligator Records debut. As a result Salgado won the Blues Music Awards for Soul Blues Album of The Year; Soul Blues Male Artist of The Year; and B.B. King Entertainer of The Year, the highest award possible. Overall Salgado has thirteen BMA nominations having won five times.
Perhaps Salgado's near death experience impassioned him further. Salgado has written or co-written eleven of the twelve songs, six with his regular writing partner David Duncan; three with Mike Finnegan, three with Vyasa Dodson, and one with Larry Fulcher. There are other contributors as Salgado strived for perfection. Salgado has also co-produced the entire album with Marlon McClain and Tony Braunagel. He even contributed to the horn arrangements and background vocals.
The band features guitarists Johnny Lee Schell, and Vyasa Dodson. Also contributing are guitarists McClain, Alan Hagar, Terry Robb, Chris Hayes, and Igor Prado. Keyboardists include Finnegan, Jim Pugh, and Brian Harris. Bassists include Fulcher, "Hutch" Hutchinson, and Tracy Arlington. Drums and percussion are provided by Braunagel, Brian Foxworth, and Lenny Castro. There are also five horn players and ten vocalists who lend their talents to this recording.
Over the years Salgado has developed into a singer with as much emotional depth as his influences; Otis Redding, Johnny Taylor and O.V. Wright. These are some of Salgado's best vocals. "Lowdown Dirty Shame" features the guitars of Schell and Dodson. "Walk a Mile in My Blues" includes Finnegan's organ and a fabulous horn arrangement. "Healing Love", "Is There Something I Should Know" and "Ring Telephone Ring" are outstanding vocal performances. On "Nothing in Particular" Salgado sounds like Johnny Rawls.
Production highlights include "Hard to Feel the Same about Love" with great background vocals and the fabulous five piece horn section. "Simple Enough" employs a reggae beat as the horns go for a ska sound. "My Girlfriend" is a bit of funk with the lyric "you're my weekend not my life", "you're my girlfriend not my wife". The album closes with Johnny "Guitar" Watson's "Hook Me Up" with great harp from Salgado.
The "Beautiful Lowdown" is another great album from Salgado. It just might be the best new album I've heard so far this year.
Richard Ludmerer