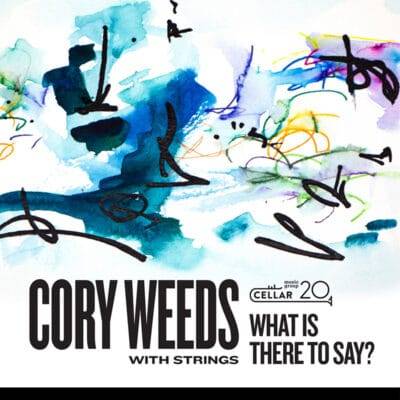 Cory Weeds
With String – What Is There To Say?
Cellar Music Group
We've heard so many produced projects recently from Cory Weeds that we've almost forgotten that he's quite an artist in his own right. In fact, Weeds would likely let you know that he is a saxophonist first, and an entrepreneur in his otherwise time. We cannot use the word 'spare' regarding Weeds, however, as his friend, Steve Kaldestad, details Weeds' super multi-tasking talents in the liners. Yet, the subject at hand is Cory Weeds on tenor with strings in What Is There to Say, Weeds'18th album as a leader and first backed by a string orchestra. Though Weeds headlines and co-produces, he's tapped saxophonist, pianist, composer, arranger, and mentor, Canadian Phil Dwyer as the project's other co-producer and de-facto music director; in addition to playing piano, Dwyer's written all the arrangements here, including those for the accompanying 13-piece string orchestra. Yes, that sacred landmark album of Charlie Parker with Strings hovers over and invariably inspired this project, a daunting and courageous path for any saxophonist to take on but Weeds is not just "any saxophonist" and keep in mind he is playing tenor not alto, and his are a mix of standards and three original compositions, whereas Parker rendered all standards.
Commenting on this Weeds says, "The record that really made me want to do a strings record was [baritone saxophonist] Gary Smulyan's Gary Smulyan with Strings. And in fact, I presented Gary here in Vancouver doing that record. There was something about that sound in particular—I believe they had 12 or maybe 14 strings on that record, and then [at times] they doubled them up. And, actually, we ended up doing that, too, on some of this…Oddly enough, while I was recording this record, I got an opportunity to play with the Kamloops [British Columbia] Symphony doing the Bird with Strings music. It was just kind of funny that it all kind of came about when it did. But it was really that Gary Smulyan record—something about that sound."
Interestingly though, this album is as much an homage to Bird's classic as it is an effort to be similar, yet different. You'll note that just as Parker and his ensemble recorded a well-known Vernon Duke and Yip Yarburg tune ("April in Paris"), so, too, have Weeds and Dwyer with the title track, "What Is There To Say." And just as Bird played the Gershwins ("Summertime," "They Can't Take That Away from Me"), here, too, there's love shown to George and Ira with the closer, Porgy and Bess's "There's a Boat Leavin' Soon for New York."
Oh, before we go on – for those unfamiliar with Weeds' entrepreneurial endeavors he is the force behind Cellar Music Group and its imprints—Cellar Live, Cellar Music, and Reel to Real Recordings. Through the latter, for example, he's brought us such stunning discoveries as 2020's George Coleman Quintet Live in Baltimore and this year's Roy Brooks – Understanding as just two examples. Cellar Music Group and its various offshoots boast about 200 titles.
The album begins with the lush sound of strings before Weeds makes his entrance on "At Dawning," the lyrical ballad he heard first on At Ease with Coleman Hawkins (1960). Immediately, one hears a robust tone and emotive feeling as Phil Dwyer's string arrangements inspire Weeds to search for new and ever more lyrical melodic lines. Yet, his own originals fit just as well with Dwyer's arrangements as heard on "Waltz for Someone Special," a gorgeous ode to his wife with "Alana Marie," and "Love is Wild," the latter a close musical cousin of "Wild is Love," the standard originally written for Nat King Cole with orchestrations by Nelson Riddle. Weeds heard saxophonist Sam Taylor record a version of the latter on his 2017 Cellar Live release Along the Way.
One can easily think of this as a quartet backed by strings as Weeds has Dwyer on piano with bassist John Lee and drummer Jesse Cahill. This dynamic of smaller combo and strings is perhaps best depicted in the treatment of Duke Pearson's "The Phantom," where the band maintains the funky aura of the original while the strings ratchet up tension. And then, seamlessly, the piece evolves into a medley, anchored by a version of "The 'In' Crowd" that the rhythm section drives. This medley stands in sharp contrast to the sweeping, classy string arrangements a la Frank Sinatra and Gordon Jenkins in "I Wish You Love."
Throughout, there is such warmth and expressiveness in Weeds' flawless lyricism, one can almost see him smiling at the results, while nodding to Dwyer that the project succeeded just as they had envisioned it.
Help Support Making a Scene
Your Support helps us pay for our server and allows us to continue to bring you the best coverage for the Indie Artists and the fans that Love them!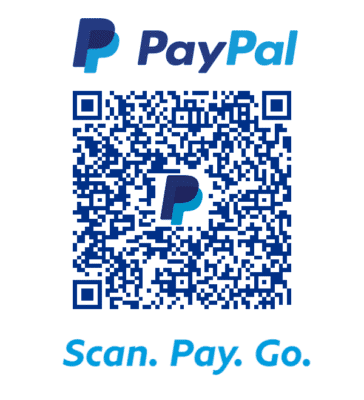 FOLLOW US ON INSTAGRAM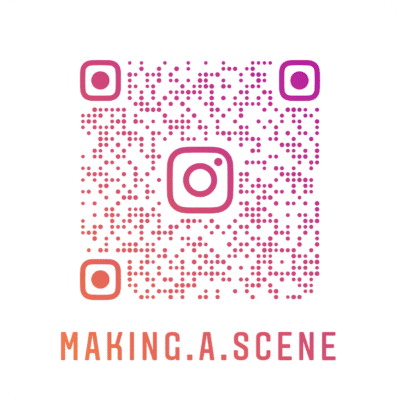 Subscribe to Our Newsletter