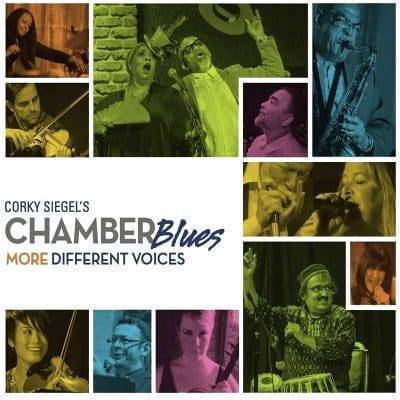 Corky Siegel's Chamber Blues
More Different Voices
Dawnserly
Corky Seigel, harmonicist who first came to fame with the Siegel-Schwall Blues Band in 1965, has long been the sole pioneer of fusing blues with classical music with this history – Chamber Blues on Chicago's Alligator Records in 1994. 1998's Complementary Colors (Gadfly Records), 2005's Corky Siegel's Traveling Chamber Blues Show – Live (Alligator Records), 2017's Different Voices, and now MORE Different Voices. Having reviewed Different Voices for another outlet, this quote was attributed to yours truly, "The breadth and layers of this project are so stunning that I can't recall hearing anything like this." Rather obviously this release is a follow-up to that one and while there are exciting moments, it no longer brings that novel reaction. Now, of course, if this is your first time listening, you may indeed be awed.
Before detailing the guests and summarizing the tracks, we'd be remiss not to include this story about the genesis of this project, and sub-genre as Siegel relates it. A blue player and a classical conductor walk into a bar. "1966…this fellow used to come into Big John's night after night and stay all night. One night he comes up to me and says" "Corky I'd like your band to jam with my band." I'm thinking; Who is this guy and what is his band? He was the renowned Maestro Sejii Ozawa and his band was the Chicago Symphony Orchestra." Siegel later made his debut with that same orchestra in 1968 and went on to work with several others over his storied career.
Here, like on its predecessor we don't have a full orchestra but a classical string quartet plus Indian table player Kalyan "Johnny Bongo" Pathak. The strings are Jaime Gorgojo – violin (Madrid), Chihsuan Yang – violin (Taiwan), Rose Armbrust – viola, and Jocelyn Butler-Shoulders – cello. The diverse lineup of guests include saxophonist Ernie Watts, Frank Orall (Poi Dog Pondering), Marcella Detroit (Shakespear's sister), Pavel Roytman (a Ukrainian cantor) singing a Jewish chant for peace, Alligator artist Toronzo Cannon, country and blues singer Tracy Nelson, and vocalist Lynne Jordan.
Siegel composed three of the compositions and arranged all of them, the lion's share written by the various guests. "no One's Got Them Like I Do" is an original featuring Lynne Jordan on vocal. This is an older tune with multiple versions that dates to the early '70s and it appeared on the 1994 Alligator album. Jordan takes a rather improvisational approach, her dramatic vocals weaving in and out of Siegel's harmonica riffs and the cushioning support of the strings. . Siegel's extended harmonica solo is simply a thing of beauty. "Insurance," penned and sung by Toronzo Cannon, exemplifies the bluesman's wit and is a clear example of how Siegel takes a blues shuffle and meshes in his classical arrangement. Marcella Detroit composed and sings "There Goes My Man" and she also exchanges harp lines with Siegel in the boisterous harp exchange section, an instrumental highlight of the album. This one has a vintage early century blues feel and Marcella performed "Lay Down Sally," another song she wrote on the previous "Different Voices" album.
Frank Orrall is the writer and vocalist on "Little Blossoms Falling," one with more classical overtones, a bit of calm following the previous roof-raising tune and a feature for the tabla. The classical emphasis continues with "Joyful Jambalaya," a jam-like tune from Siegel written for two violins and viola, performed here extraordinarily by Chihsuan Yang. "Oasis," penned by Ernie Watts and Jeremy Monteiro, extends for over ten minutes. This, more than any tune, brings in the strains of India and Kalyan is again brilliant on the tabla. Siegel claims to have arranged the strings with much more syncopation than usual while retaining a classical feel. Two-time Grammy winner Watts, known as a very bluesy jazz player, shows his versatility here, homing in on both classical and Indian motifs. "Twisted," written and sung by Siegel, appeared on the 2005 Alligator release, Flash Forward and will also appear on Seigel's forthcoming solo album Somethin' Wrong. He emphasizes the classical components in this version. Tracy Nelson composed, sings, and plays piano on "Down So Low," a tune without Siegel's harmonica or table but wrapped in the strings. Any time Nelson sings, she brings her force-of-nature style to the tune as she does here with the strings and especially the cello, amplifying her power.
The Ukrainian chant for peace "Hine Ma Tov Blues" was added to this project in 2020, obviously long before the current invasion of the country by Russia. Siegel's grandfather is from Odessa so there was that connection. Siegel begins with a Hootchie Coochie Man intro which morphs into Mozartian flavors, a long setup for the vocals of Cantor Pavel Roytman, who takes the tune into surprising directions. The bonus track "Penguins in the Opera House" dates to a children's poem that Siegel wrote in 1973 and he narrates it here. The music and arrangement was written in 1993 by Siegel's late friend Hans Wurman, a Jewish composer, pianist, and cellist who escaped from Austria when the Nazis took over his country. Wurman served as music director for Chamber Blues until a few years before his death. His late son Felix played cello in an early Chamber Blues lineup and on this version from 1994 which has his quartet members violinists Lisa Wurman and Katherine Hughes and violaist Richard Haljian. As Siegel reminds us, these last two pieces are "brash reminders of the authoritarian wave raining down in Ukraine, here, and other places around the world today."
So, we can sometimes think of jazz and classical as second cousins, jazz and blues as first cousins, but rarely do we associate blues and classical. Siegel has been doing that now for over five decades. Remarkably, he continues to make it work in astounding ways.
Help Support Making a Scene
Your Support helps us pay for our server and allows us to continue to bring you the best coverage for the Indie Artists and the fans that Love them!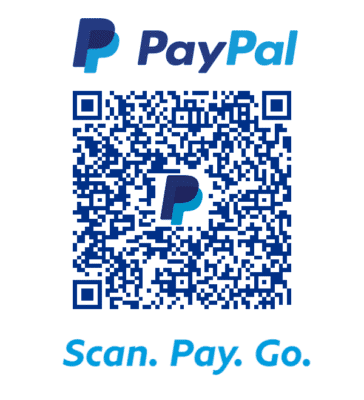 FOLLOW US ON INSTAGRAM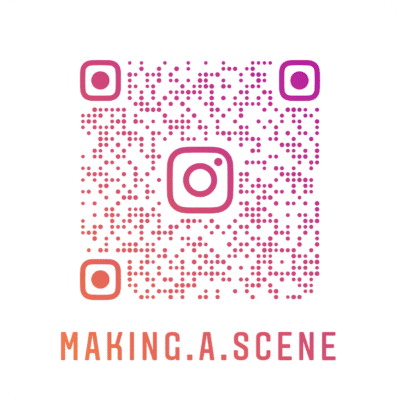 Subscribe to Our Newsletter