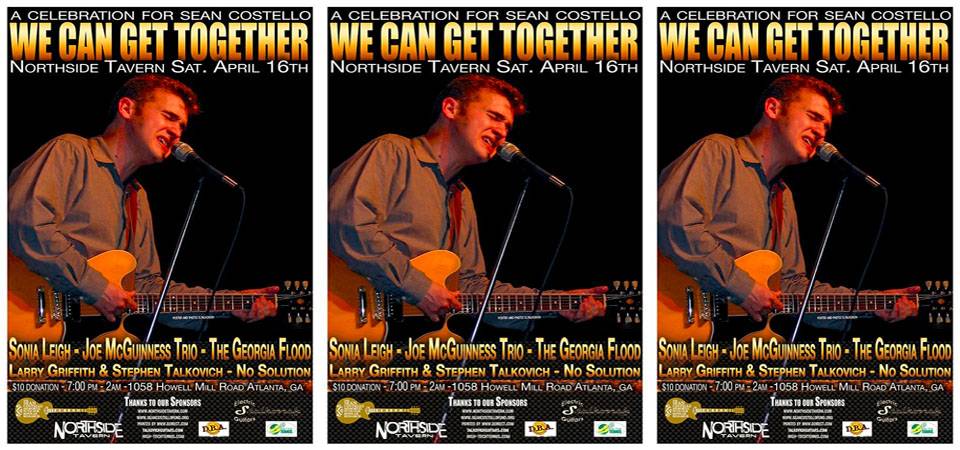 The annual Sean Costello celebration and benefit,, titled "We Can Get Together." begins at 7 p, Saturday at Northside Tavern in Atlanta. It will feature Sonia Leigh, The Joe McGuinness Trio, The Georgia Flood, No Solution, and Stephen Talkovich and Larry Griffith.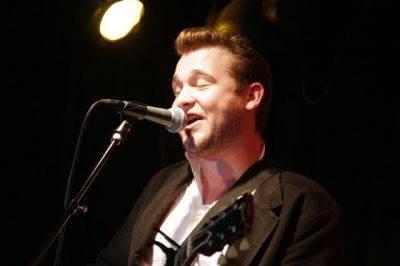 Sean Costello was a brilliant young blues man who was and still is deeply loved in Atlanta and far beyond. He died 8 yeas ago on the eve of his 29th birthday.Sean suffered from Bi-Polar Disorder, and to honor him and help others, his mother and stepfather created the Sean Costello Memorial Fund for Bi-Polar Research. Every year, his fans and other music lovers get together to celebrate Sean's life and the music he loved.
This benefit is always overflowing with good music and love. You can enjoy all the music and share the love for only $10. You can also know that all proceeds go to the Memorial Fund to help other people suffering with Bi-Polar Disorder and to increase understanding of this and by extension other mental disorders. So go, buy a t-shirt, a poster, a CD, and bask in the music. You have to be there to realize just how special this event really is.
Because of his unique interpretation of American roots music and his generous spirit, Sean's passing has ignited a burning desire to keep his personal and musical memory alive and to translate the human side of his suffering into action that will help in research, education, outreach and treatment efforts for Bipolar Disorder.
Bipolar disorder, also known as manic-depressive illness, is a brain disorder that causes unusual shifts in a person's mood, energy, and ability to function. Different from the normal ups and downs that everyone goes through, the symptoms of bipolar disorder are severe.
Can't Make the Show? Well you can still donate at http://seancostellofund.org/
With your help, we hope to facilitate our goals.The Sean Costello Memorial Fund for Bipolar Research is a 501(c)(3) Nonprofit Organization and donations are tax deductible.