By Adam Signore
Colin Blunstone, That Voice
February 5th, 2019. A night I'll never forget. State of the Union. Are you kidding me? Hometown team having their Super Bowl celebration. Nope. This was a night of great music that brought me back to my youth. I got to see in person a Rock and Roll Hall of Famer, who's got a hell of a stage presence and catalog of music. Colin Blunstone.
Colin Blunstone, an unmistakable voice even if you are only superficially aware of the Zombies. Someone who has written and performed music that is timeless and known by many generations of music lovers. Someone whose influence has touched many other projects and generated hit songs. Now that's something to write home about…
The Zombies
I first heard The Zombies as a very young child thanks to my older brothers and loved the music. Interesting fact, I was 4 weeks old when the original members of the Zombies had their first jam. I'll be honest as I got a bit older and found "my music" my attention to the Zombies waned. Would always crank their hits on the radio but I was into Zeppelin Man. Still am but I have matured musically.
Enough about me. I am most psyched to find that the Zombies will be inducted into the Hall of Fame this year. Well deserved for their contributions, but in Hall of Fame style way overdue. A little more on that later.
The Show, Colin Blunstone Band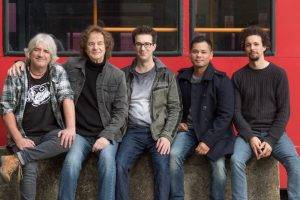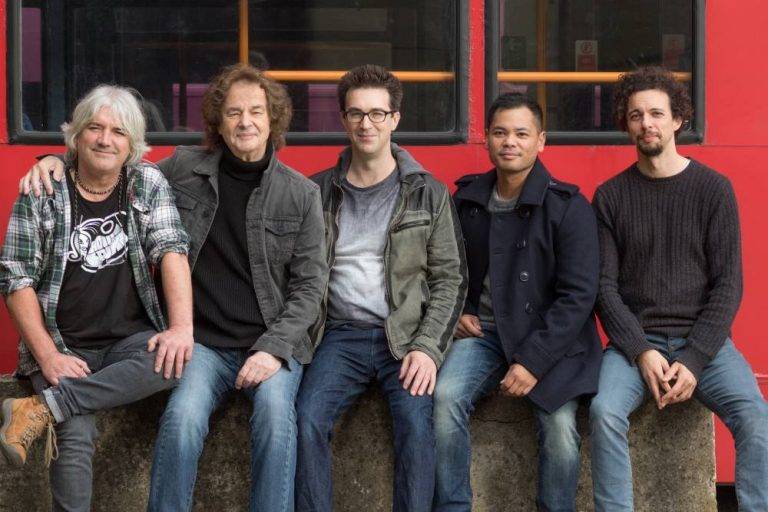 Colin treated us to many of the hits he had his hands on. Old & Wise (From his work on the Alan Parson Project album Eye In The Sky), The classic Jimmy Ruffin tune "what Becomes of the Brokenhearted", Caroline goodbye, a heartfelt cover of the Miracles "Tracks of My Tears", and of course She's Not there & Time of the Season. A great tune about his drinking days called Single Man's Dilemma. Lots of love and stories between songs also made for a very memorable evening. I highly recommend this show.
Look him up on Setlist.FM and you'll find he gives you a very full show of wonderful solo, Zombies and some select cover tunes.. Like I said, I highly recommend!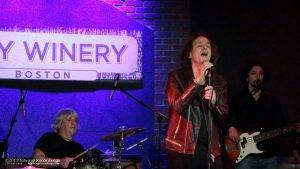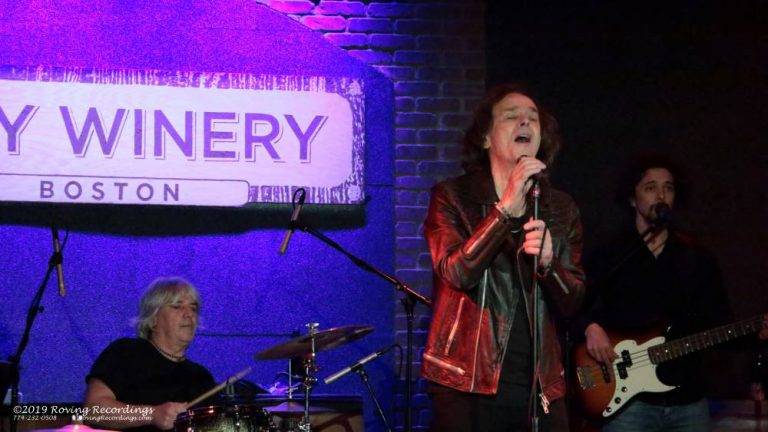 Colin's solo band is absolutely tight and powerful. I apologize for not being able to find out who they are but rest assured, they rock!
The only song I wish I heard live was "Show Me The Way" off the Zombies 2014 "Breath Out, Breath In" album. When the Zombies come around that problem will be resolved 🙂
In The Studio
When an assignment comes along I like to look back and see how much of a bands work I know about. First, and playing the age card here, I didn't realize that the Zombies had fairly recent music or that Colin had done so much solo material. There might be a new solo album in 2019! I'll be first in line.
The Zombies have a 2014 release "Breath Out, Breath in" which is simply fantastic and the track "Show Me The Way" is simply amazing and my favorite tune from that album. but I digress here.
Colin Blunstone, The Man
With the Zombies, other projects or with his solo work, Colin's music is an extension of the man. He really strikes me as a good soul with a gentle nature, is it any surprise that he is out there with that velvet voice making some of the most beautiful music you have ever heard. I think not. No one is perfect and I don't know him personally but think I take a good read on a person. Colin strikes me as humble and I'd bet he's known as much for his niceness as his Music.
Hall Of Fame
The Zombies have been inducted into the rock & Roll Hall of Fame in 2019. The Zombies, On the strength of their first hits and impact on the scene warranted inclusion a while ago. I was surprised to find they had been nominated so many times (2014, 2017, 2018 & 2019) but it is what it is.
Because the record companies are not promoting Colin's music better because in the states I bet there's a lot of potential fans missing out. Oh wait, another IHeart/National Labels rant coming up… I'll spare you, we all share the same disdain.
The Show Part 2, Let's talk Boston.
The show opened with Clarence Bucaro, a fantastic young man from NY who regaled us with music and stories that set the tone for the night. Learn more about Clarence at his Website http://www.clarencebucaro.com/
Now lets talk City Winery Boston Et Al. This is a chain that has developed a very strong brand for food, wine & music. City Winery comes with a built in touring network. I'd recommend every band try and create relationship with them.
For you Bostonian's, yes City Winery Boston had a bumpy start a but I am here to say they have been working on improvements in earnest. as a result, The tight seating up front had been resolved even better than my last visit opened up even further! The food and service is great!
The service was top shelf and Max, the venue manager was nice enough to introduce himself and we had a really great conversation about City Winery and the direction they would like to head in. I look forward to seeing many more shows there. As a venue City winery has always been great. I'd say one thing they need now is City Winery – MetroWest
[amazon_link asins='B00BQ6G7XG,B00GT5SPD4,B00D9D1N3I,B017ODMFI0,B00ZY7H7PA,B07D7DLLDC,B0030BCCAM,B00004R9CX,B000002ASW' template='ProductCarousel' store='maasc-20′ marketplace='US' link_id='fb6882ab-c38c-4f7d-98a3-58b62976f0da']