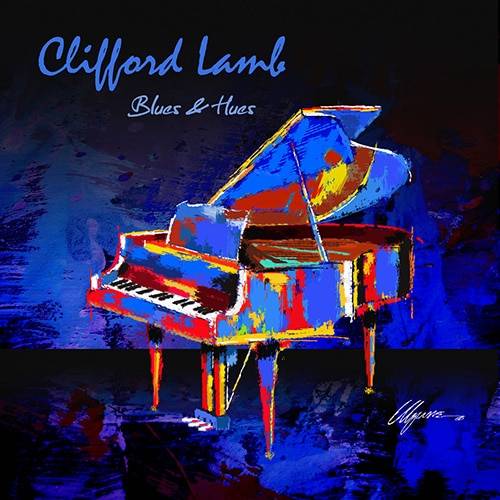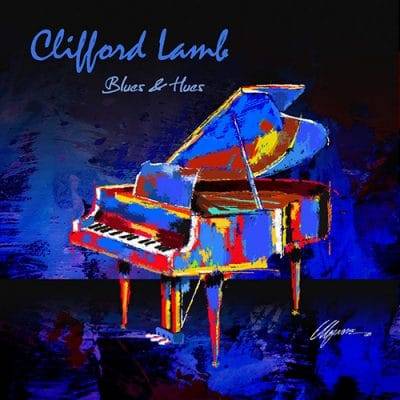 Clifford Lamb
Blues and Hues
Weber Works
Clifford Lamb is a San Francisco-based pianist/composer who is releasing his fourth solo album as a leader and his third with renowned bassist Buster Williams and charismatic drummer Cindy Blackman Santana, among the cast of supporting musicians. The concept for Blues & Hues  is a mashup of different genres. perhaps not quite as far reaching as the multi-genre work of folks like Robert Glasper. Yet, it offers some interesting moments that feature gospel singing, rap, world and indigenous music. They are all melded into existing compositions through  the work of both Lamb and his producer Jeffrey Weber. Also aboard, as he was for Lamb's Brothers and Sisters, is acclaimed New Orleans trumpeter Nicholas Payton. It's the third chapter in Lamb's series of "cameo collections": mini-albums (although this is 44 minutes) that adopt the model of hip-hop and pop musicians who generally offer albums in the 30-45 minute range, unlike many jazz artists who hover around 60 minutes.
Lamb began playing classical piano at the age of five. He discovered jazz at age 16. Clifford's first jazz piano teacher just happened to be Wes Montgomery's pianist, Richard Crabtree. Shortly thereafter, Clifford graduated from the Berklee College of Music in Boston and joined the Tommy Dorsey Orchestra. Along the way, Clifford had the opportunity to play with such stellar musicians as Kevin Eubanks, Tommy Campbell (Dizzy Gillespie), the Mahavishnu Orchestra, Carl Burnett, John Patitucci, Herbie Lewis and Larry Gales, and many others. He is already attracting notable musicians to his projects, as stated previously.
While the album is wide ranging, it's totally acoustic, marked especially by Lamb's excellent grand piano. There are some heavy political overtones here as the group addresses political morality and interpersonal divisiveness in the centerpiece "Peace Requiem," taken in two parts, the abridged at five plus minutes and the unabridged ten minute version. It opens with a lilting flute melody "Peace Prayer," reflecting American Indian music before it slides into "Roll Jordan Roll," a 17th -century spiritual adapted by African slaves when reaching America. It is sung gorgeously by Alex Brown (one of Ray Charles' original Raelettes). Her passage then yields to poet/rapper Anacron who delivers a powerful reading before the piece exits to the rhythm of McCoy Tyner's "Walk Spirit, Talk Spirit."
The opening title track features splendid trumpet from Payton, as Lamb takes the melodic hook of Nat Adderley's "Jive Samba" following his introductory groove of "Ramping On Up." "No Regrets" has a snippet of music by the early 20th-century Spanish composer Manuel de Falla to an original by Lamb, and then to Barcelona-born indie rocker Laura Vall's rendition of "Here's to Life." "Me and You" showcases Payton's wonderful ballad tone on the Gershwin standard "I Loves You Porgy" which segues to Lamb's bluesy "You're My Everything." There's a trio ode to Miles in "Smiles for Miles," the only un-mashed track and one that features remarkable drumming from Cindy.
"Beat a Lonely Path," in a duo setting with flutist Scott Mayo, melds the theme of Clint Eastwood's Gran Torino with bookends of "Echoes," Lamb's original that was composed after hearing a piece called "In A Village of Hmong" performed by China's Shen Yun Orchestra as an homage to the Hmong people and their deep spiritual values. It's a gorgeous piece of music. His final tune, "La Ultima," is done solo, incorporating movie themes by Antonio Carlos Jobim and Jamie Cullum.
As added bonuses, the cover art is stunning and journalist Neil Tesser provides copious notes on each selection. This a daring concept that's executed extraordinarily well, causing this writer, and probably most listeners, to seek out others from Lamb's catalog.
[amazon_link asins='B07NBQR6KJ,B07NBYFQ4Y,B07NC1ZTCF,B07NBYYQRJ,B07NBYRFDN,B07NBY3YQ3,B07NBY2P9T,B07NBXPKCK' template='ProductCarousel' store='maasc-20′ marketplace='US' link_id='e85998b5-bcc1-49e3-b79b-42af8aa15f16′]