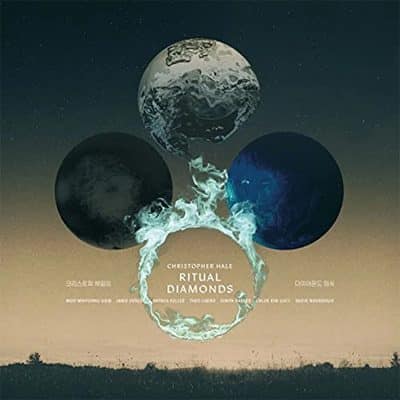 Christopher Hale
Ritual Diamonds
Earshift Music
Bassist-composer Christopher Hale reimagines Korean ritual drumming and contemporary jazz, creating mysteriously beautiful sound rich in rhythmic complexity and harmonic colors for Ritual Diamonds. In some respects, this is similar to, almost a sequel to the concept album Disruption: The Voice of Drums released in 2022 by the same Sydney Australia based label, Earshift, directed by saxophonist Jeremy Rose. The concept for the previous project placed the drums as the principal voice, almost a reversal of the normal situation when horns, keys, or guitars, instruments typically associated with melody and harmony, have that role. Both of the two drummers from that session, Simon Barker and Chloe Kim on select tracks, return here. Ritual Diamonds, however, presents a more equal balance between the drums and leading instruments.
This forward-thinking music is sweeping and cinematic, touching on several cultural and stylistic influences. Besides Hale (bass guitar, baritone guitar, acoustic and electric guitars, kkwaenggwari, ching, percussion) and the aforementioned musicians, the principal player here is Korean drumming innovator Minyoung Woo (changgo, kkwaenggwari, p'aram, percussion). The melodic instruments aside from Hale's various guitars, are played by Jamie Oehlers (tenor and soprano saxophones), Andrea Keller (Rhodes, piano), Theo Carbo (guitars),and Nadje Noordhuis (trumpet on two tracks). You may recall Noordhuis from her gorgeous album on NewVelle, Full Circle, released late in 2022 and covered on these pages.
After a chance backstage encounter at a Korean festival in 2012, Hale and Woo quickly bonded over a fascination with rhythm. "We connected immediately," recalls Hale, "Minyoung shared with me her deep knowledge of shaman ritual drumming styles and traditional rhythms. I shared with her the rhythms of my communities in Australia: the flamenco cycles of my background and the mathematical rhythm codes of [influential Australian percussionist] Greg Sheehan – our friendship grew, and in restaurants, bars, on buses, we had fun with rhythm." The connections between Korean ritual drumming, flamenco drama and playful rhythmic puzzles suggested a new common language for rhythm, unique to their friendship, hence all but one of these pieces is composed by both.
Growing up playing flamenco and Afro-Cuban music, Hale has long looked beneath the surface of his influences to create original music. Intrigued by Woo's Korean rhythm, over the next ten years, he returned regularly to Korea, undertaking long-term study into the inner workings of Korean rhythm. Eventually Hale translated some of the pair's shared rhythmic ideas into new compositions, creating unique settings for Woo to harness her powerful, virtuosic drumming style on the changgo (the Korean hourglass-shaped double-headed drum). Given that these concepts are completely fresh and tied to Korean traditions, we are indebted to Hale's explanations for each piece. The opening "Flamenco" is a striking example of the two worlds that Hale and Woo merged together. It has elements of flamenco taken at a lazy pace while the rhythms rise and fall like undulating waves, led by a repetitive melody that expands and contracts amorphously featuring Carbo's searching guitar solo and Oheler's multi-tracked coda over Barker's drum groove as Keller's Rhodes shimmers in an enveloping way.
"Ch'il ch'ae (for Kim Juhong)" is a more drum centric track built around the famous Korean rhythm of the same name and dedicated to the master drummer and singer Kim Juhong of the group Noreum Machi, who first shared the rhythm with Hale. The guitars, sax, and Rhodes deliver a misty ethereal glow that floats above the various percussion. "Radio Mori" relates to another Korean rhythm pattern that Woo learned from the master drummer Kim Junghee. The deceptively simple melody features Oehlers on tenor and Bowie-esque jangling guitars from Hale and Carbo – a prime example of melding the Korean rhythms with flowing, contemporary jazz. "Minor Diamonds" is even hazier and dreamlike with Keller's Rhodes atop Woo's changgo, the perfect backdrop for Noorhuis' trumpet. Hale calls it "part Stravinsky, part kate Bush" in reference to the swelling nature of the repetitive melody.
"Topollim Sketches" references a Korean rhythm centered around a ceremony featuring female shamans. The song travels through three episodes inspired by this rhythm, remaining mysterious and intending to open doors to new emotional spaces. The closing title track, by far the shortest piece, is dedicated, as is the album to drummer Kim Junghee, who sadly passed away in 2019. This is the most intense of the rhythm pieces, incorporating all the various elements of Hale and Woo's shared processes and is completely percussion centric.
We overplay the notion of "getting lost in the music" but this music is truly fresh and made to order for that notion – lots of layers, textures, and colors to keep one engaged.
Help Support Making a Scene
Your Support helps us pay for our server and allows us to continue to bring you the best coverage for the Indie Artists and the fans that Love them!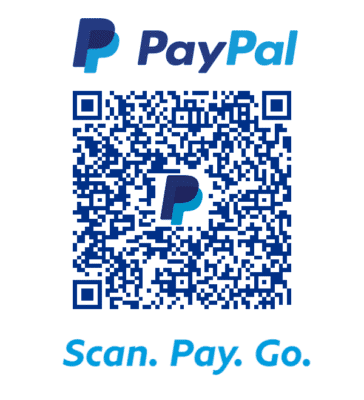 FOLLOW US ON INSTAGRAM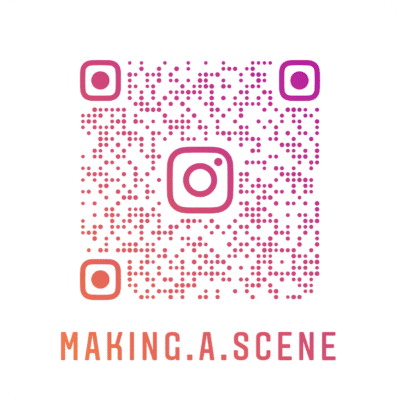 Subscribe to Our Newsletter