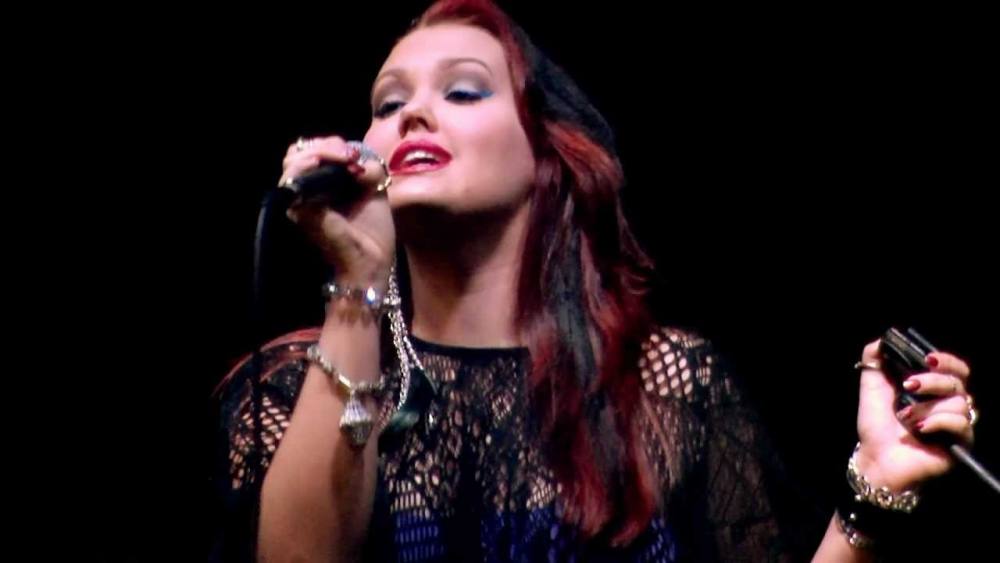 ---
---
---
---
Making A Scene Presents an Interview with Cheyenne James!
Cheyenne James is a young, multi-faceted entertainer with a deep passion for blues music. She began singing on stages all-across Texas at a very young age and has continued to fuel her passion for music and performing in adulthood. Among her many other stage and art disciplines, music and the blues hold a special place for Cheyenne and are a true passion for her. At only 24, Cheyenne has competed in the Houston Blues Challenge twice and received excellent scores both as a duo act, and part of a band. She has performed solo for many events like the Conroe Cajun Catfish Festival, The Woodlands Waterway Arts Festival, and Kids Fest among others. She has opened shows for blues legends like Miss Lavelle White and Trudy Lynn and been lucky enough to call many more local blues players friends and colleagues over the years. With a sound inspired by classic women of the blues and rock n' roll, Cheyenne tries to inject a little bit of those inspirations into her more contemporary take on blues music without losing the roots of the genre. She stays involved in her community and performs for many local benefits and charities, as well as The Gathering Place; a Houston-area Alzheimer's and dementia support group.
Ms. James is releasing a contemporary blues album titled "Burn It Up" with original music as well as a few covers of classic blues songs and others, recorded and mastered at Rock Romano's Red Shack Recording Studio with the help of incredible local musicians like Randy Wall, Eric Demmer, Mark May, Lamar Boulet, and many more that helped her create a unique blues sound.