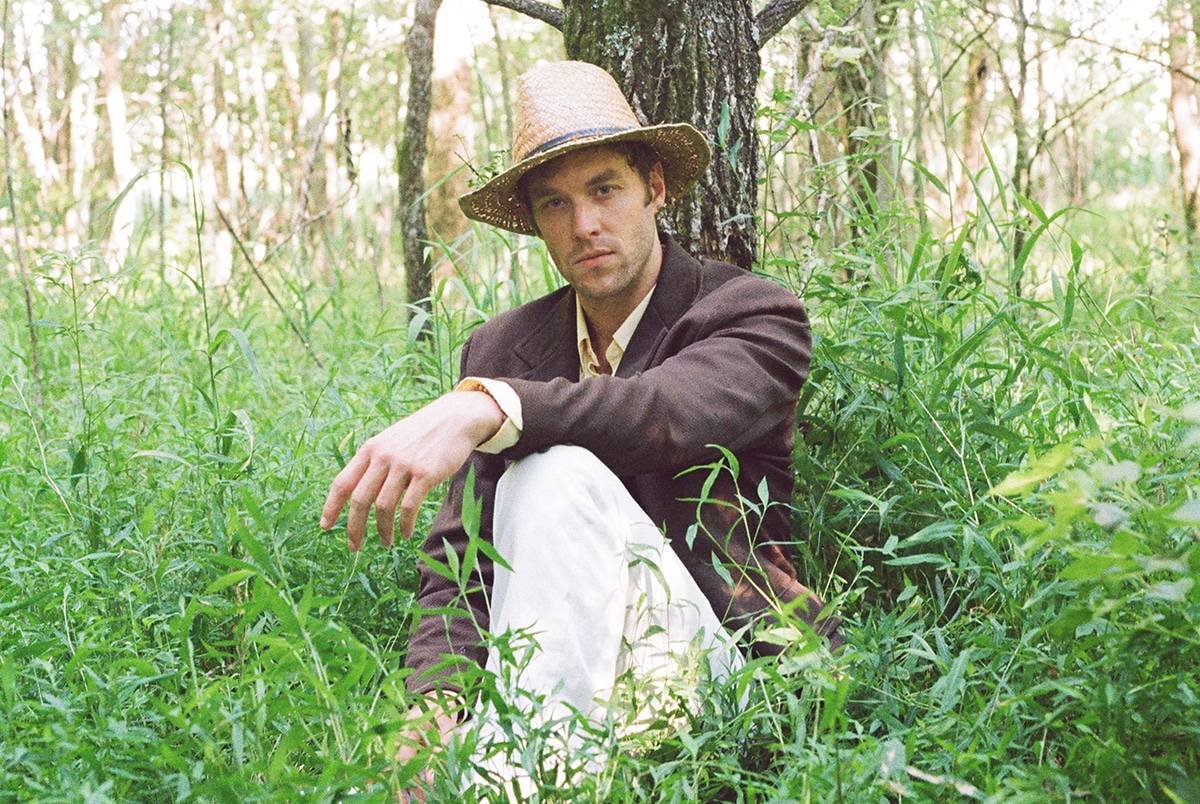 ---
---
---
---
---
---
---
---
---
---
Making a Scene Presents an Interview with Charlie Treat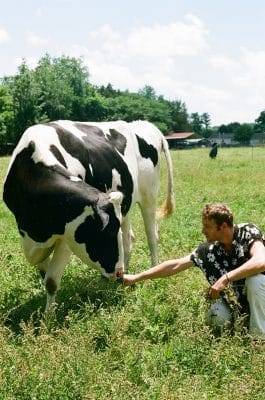 Before becoming one of East Nashville's most genre-bending songwriters, Charlie Treat grew up on a farm in New England, listening to old-school crooners whose songs reflected his own rural surroundings. Years later, he salutes those influences with Into The Wild Mystic Mountain, an imaginative bluegrass album that finds its creator — backed by some of the genre's best young pickers and soon-to-be legends — working in the raw, rootsy tradition of greats like Woody Guthrie, Hank Sr, Bill Monroe, and Flatt and Scruggs.
"I wanted to make a record like my heroes did," he says. "Could I record everything in just a couple days, using nothing but live takes, and be at peace with the humanness? Is it better for art to happen fast and not deliberate? Could I make an album in a week? It was as much a personal journey as a musical one, and it was redeeming to rise to the occasion."
Laced with acoustic guitar, upright bass, fiddle, mandolin, and banjo, Into The Wild Mystic Mountain is a record for front porches, campfires, and hollers. It's also Treat's most autobiographical album to date, its bluegrass textures and heartfelt songwriting inspired in part by the year he spent alongside fellow Americana all-star Sierra Ferrell. There's imaginative storytelling at work here, too, with "Motor Motor" delivering a tale of a desperate man's flight from the cops, "The Squirrel Song" reimagining a drunken bar fight as a scuffle between two woodland creatures, and "Carrier Pigeon" examining the alienation of our technological world as well as the means to escape it. At its core, though, Into The Wild Mystic Mountain is anchored by the relationship that brought Treat back to the old-time sounds of American roots music.
"This record is very much influenced by our coming together and our coming apart," he says of Ferrell, whose own career reached a new peak with 2021's Long Time Coming. "She brought gypsy jazz, bluegrass, and roots music back into my life in a way that was more visceral than it had ever been before. We used to sit at the piano all night and sing this stuff together. We would fall asleep to old-time jams on the front porch. I'd ride around with her band for a week. People were always coming over the house, sometimes stars, and we'd all jam out and sing. I reclaimed the role of the folk singer, and the boy on the tractor listening to Woody. More than that, though, I was exposed to emotions I'd never felt before. The extremes were greater than nature. I wrote a lot of songs about her: love songs about her magic and grace and our adventures; hate songs about our fights; also songs inspired by her own pain and her triumphs. In a lot of ways she is the Wild Mystic Mountain: a beautiful, dangerous place you're scared of yet drawn into, and may never come back from.
"Swimming in November" spotlights the opposites-attract chemistry that brought the two together, pitting a breezy blend of acoustic instruments against the lived-in warmth of Treat's vocals. On "Sing Child, Sing," he sketches the biographical portrait of a small-town songbird who turns her singing voice into a one-way ticket out of town, while the gorgeous "Bluer than Bluegrass" finds him stunned and sentimental, unable to shake the newfound love, and inevitable memory, of the woman whose blues colored his life. "There's a hole in my chest that can only be filled by you," he sings during the latter song, while stacked vocal harmonies and banjo arpeggios kick up slow-moving clouds behind him.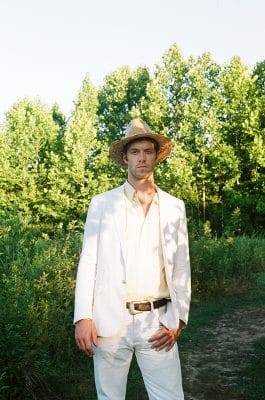 Charlie recorded Into The Wild Mystic Mountain quickly, capturing the honest sounds of his bluegrass band with help from bassist Geoff Saunders (Sierra Hull), who produced the record with help from the band. Joining them in the studio were old friends: mandolinist Oliver Craven (The Stray Birds), banjo player Frank Evans, engineer Ben Sanders, and award-winning fiddlers Nate Leath (David Grisman, Sierra Ferrell) and Julian Pinelli (Ben Sollee). With only one rehearsal, the group relied on instinct and first takes in the recording studio, a move that highlighted the authenticity and efficiency at the core of classic bluegrass music. "We were capturing the magic of a live performance with a crackerjack band," Treat explains. "These musicians are traditionalists who've played this kind of music their whole lives, so it immediately felt free and comfortable and purposeful. We just went straight for the throat."
Into The Wild Mystic Mountain follows The Comet, a larger-than-life album whose pop flourishes, gospel harmonies, barroom rock & rock songs, and Americana anthems nodded to the full range of Treat's influences. That musical breadth is still a focal point of his live shows, where Treat is just as likely to lead his way through a synth-heavy pop song as he is a country number. With Into The Wild Mystic Mountain, though, he focuses on the genres that first inspired him to pick up an acoustic guitar. This is 21st century bluegrass music with a vintage heart, glued together by a storyteller, songwriter, and poet whose music redraws the lines between genre and generation.
"I already made my big record with everything on it, from horns to keyboards to layered background vocals," he says. "It was time to reinvent. And ironically, Into The Wild Mystic Mountain is not reinventing myself at all; it's who I was at the beginning. We did in four days something I've been stirring up for 20 years."
Find our Podcasts on these outlets
Help Support Making a Scene
Your Support helps us pay for our server and allows us to continue to bring you the best coverage for the Indie Artists and the fans that Love them!
Make a one-time donation
Make a monthly donation
Make a yearly donation
Choose an amount
Or enter a custom amount
$
---
Your contribution is appreciated.
Your contribution is appreciated.
Your contribution is appreciated.
Donate
Donate monthly
Donate yearly
You can donate directly through Paypal!
Subscribe to Our Newsletter