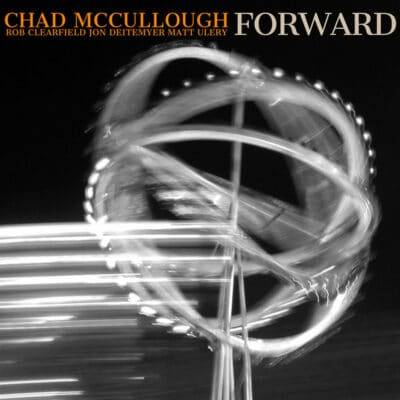 Chad McCullough
Forward
Outside in Music
Trumpeter and composer Chad McCullough releases Forward, his eighth as a leader. McCullough leads a quartet made up of three of Chicago's best: pianist Rob Clearfield, bassist Matt Ulery, and drummer Jon Deitemyer. Renowned producer Ryan Cohan augments the affair by contributing additional programming and part-writing to Forward; creating ambient layers for McCullough's lyrical compositions and augmenting the ensemble in post-production.
Forward is McCullough's first release under his own name in over a decade. Since releasing his debut Dark Wood, Dark Water in 2009, the formidable trumpeter has appeared as co-leader on two albums with the Spin Quartet, made up of Geof Bradfield, Clark Sommers and Kobe Watkins as well as a series of five albums with Belgian pianist Bram Weijters, including 2018's 25-movement opus Pendulum, and with the Slovakian pianist Michal Vanoucek. As a sideman, McCullough has appeared on dozens of projects including ones led by Ulery, Dustin Laurenzi, Shawn Maxwell, The Kora Band, James Davis and more. These, like his bandmates here are mostly Chicago- based musicians.
In fact, Forward takes its cues from the Windy City that McCullough relocated to from his native Seattle seven years ago. The trumpeter was met with a warm reception and started gigging the day after he landed, often alongside the musical heroes that inspired his move in the first place. One clear inspirer was Matt Ulery, who McCullough had long admired even before he relocated. To date, McCullough has appeared on two of the bassist's albums (Festival, 2016 and Sifting Stars, 2018, Woolgathering), and they have performed countless gigs together including a particularly memorable set at the Chicago Jazz Festival in 2018.
One of the highlights of Forward is the seamless interplay between the rhythm section, anchored by drummer Jon Deitemyer. Pianist Rob Clearfield, who recently relocated to Paris and McCullough fondly refers to as a "wizard," is equally striking on the project, impressing right away on the opener. Ulery, Deitemyer and Clearfield have played together in various incarnations steadily over the past decade, and their tight chemistry is palpable. With that foundation, McCullough knew and felt he was on solid ground in the studio and wrote most of the music with these players in mind. Yet, McCullough points to Cohan as the "not-so-secret weapon of this project" for both his co-producer role and his keyboards on three of the six tracks.
Forward begins with the ceremonious opening refrain of "November Lake," a soulful intro from McCullough before the band departs on a sultry melody accompanied by gentle comping from Clearfield and a sensitive broken swing from Deitemyer. McCullough's melodic passages soar over the steadfast rhythm section. "Oak Park" (named for a Chicago suburb) begins with a piano ostinato which develops into a tender, contemplative melody from McCullough. The composer notes, "I composed this while sitting in Antwerp, Belgium during a tour with my great friend Bram Weijters (who helped me write this tune). Frank Lloyd Wright's studio was in Oak Park, and there are a ton of houses he designed there. I am a huge fan of architecture and wanted to write coming from that place of inspiration. Musically, the precision of the odd-meter sections alternates with the folk-like melody, and the entire piece is through-composed to give it a sort of structural logic."
The ensemble shifts gears with an unhurried mixed meter on "Grace at the Gavel or Grace at the Gallows," McCullough the first tune that Ryan Cohan wrote additional parts for. Pieces like "Focal Point" and "Water Tower Sunset," the final two tracks on the album, take on a more personal note. "Focal Point" was written after a memorable vacation between McCullough and his fiancé exploring the lighthouses along the Michigan coast with a vintage medium-format camera. The piece explores the fanciful exploration of a new territory and features dynamic accompaniment from Deitemyer.
The album concludes with "Water Tower Sunset," a piece which encapsulates the energy of a sunset, which the composer correlates with sitting on his back deck watching the horizon eclipse the sun behind an old water tower. On Forward, McCullough leaves audiences with in-depth meditations of several locations and events that have great meaning to the composer. This musical walkway through the artist's life gives the audience insight into the mind of a masterful composer and seeks to uplift audiences. The album reads very contemplatively with beautiful trumpet tone and elegant backing from the rhythm section. As Dan McClenaghan of the Chicago Tribune wrote, "…Certainly a player with great chops, his approach is one that is measured and deliberate, often introspective, sometimes gorgeously melancholic, and one that employs a continuity of mood and atmosphere." Yes, if one were to describe McCullough's sound in two words, 'gorgeously melancholic' is the perfect descriptor.
Help Support Making a Scene
Your Support helps us pay for our server and allows us to continue to bring you the best coverage for the Indie Artists and the fans that Love them!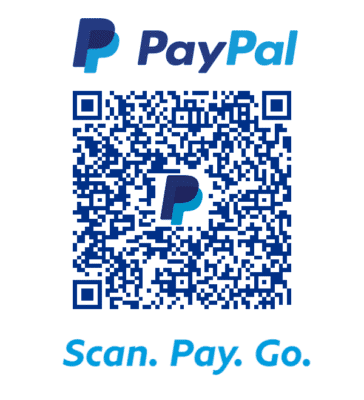 FOLLOW US ON INSTAGRAM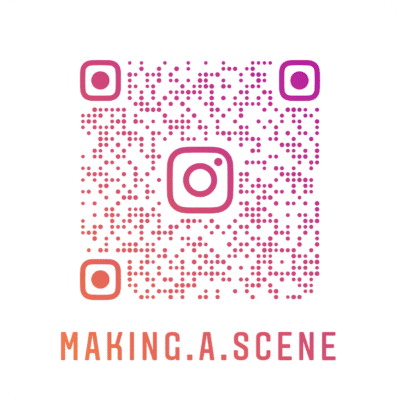 Subscribe to Our Newsletter