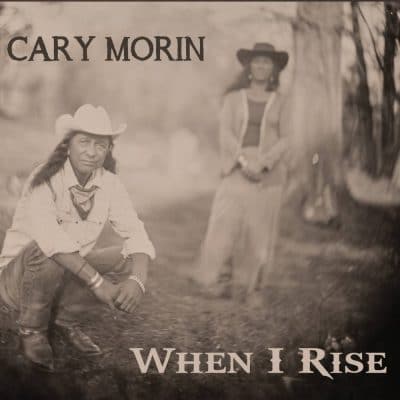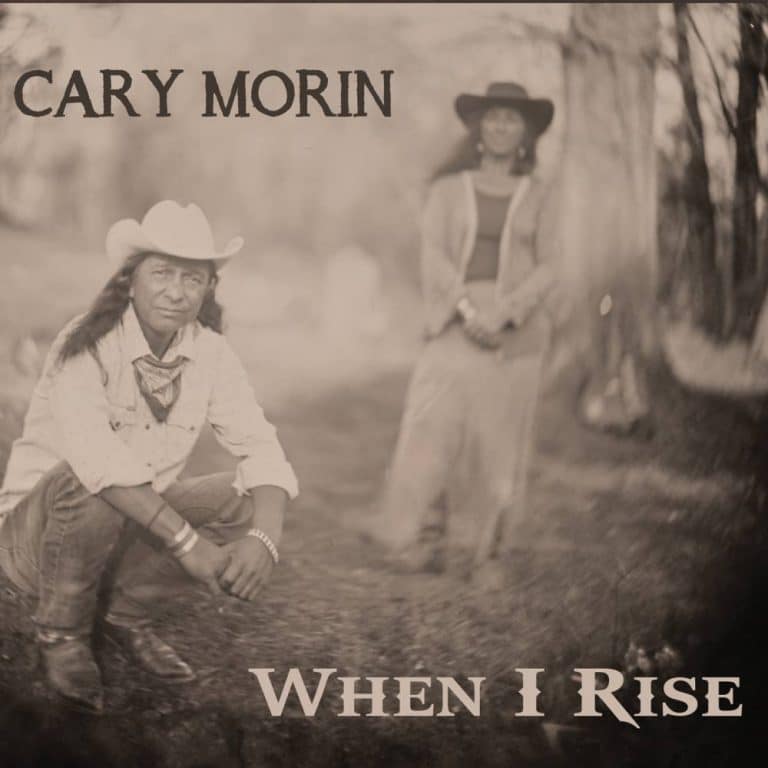 Cary Morin
When I Rise
When I Rise is the newest album by singer/songwriter Cary Morin and delivers a potent Blues/Roots Message. The Music that shapes our formative years stay with us forever. These songs reflect Cary Morin's upbringing. Shaped by life's experiences, these songs are given breath by a world traveler with a keen eye for what is just and true. Perhaps Cary Morin is a fisherman of songs, sitting on the bank casting out reflections.
The title song, When I Rise, has a Native American and Louisiana vibe. His heritage melded with his early Doug Kershaw influence no doubt. The song opens with drums, tambourine and percussive bass creating and underlying beat. Rootsy fiddle and harmonica provide harmonies for finger-style guitar. Clear and basic lyrics and vocals complete the haunting vibe of this song.
Cary Morin is magical when surrounded by fine musicianship. It is in these moments when Morin can simply fill in the sound. It's a good thing to hear. The second song on the album, Let Me Hear The Music, provides exactly this. In this case a woody clarinet provides the old-time melody for this lovely ramble.
The songs Sometimes and Devoted One, are quintessential Cary Morin finger style guitar with clear lyrics that tell a story.
Cary Morin is sensitive to the natural world. Dire Wolf, written by Robert Hunter and Jerry Garcia, is an obvious fit for the theme of this album. The electric guitar provides the melody to build around. Acoustic guitar, piano, pedal steel and especially the drum truly create a nice sound.
My Memories Of You, the fifth song on the album, is a man and his acoustic guitar professing his love, it is a song that is perfectly crafted for the mood.
The electric version of Jug In The Water begins with a driving rhythm and blues. The acoustic version hi-lights his award-winning finger styling. The lyrics are beautifully simple. It's a fishing song, it's a drinking song, perhaps it's a song about not forming opinions. As the song states, "Someday, people understand my song".
Morin's interpretation of Little Martha by Duane Allman, (Morin ends the song with The Last Pint), is superb. It's pure ear candy for guitar nerds like myself.
Lay Baby Lay is an immediate toe-taper. Cary Morin is always the coolest guy on stage, never more cool then when he's playing this song, a JJ Cale vibe kinda cool. This song is pure joy in a bottle.
A juke-joint, get your groove getting on song, that's Carmela Marie. What a fun song! The piano and guitar interplay takes center stage, but are fully supported by The percussive beat keepers.
We Used To Be is another example of Cary Morin's ability to tell a story. It's not just with lyrics, which are beautifully on point, it is also the music which crafts the mood of the story perfectly.
Cary Morin, described as "one of the best acoustic pickers on the scene today", shines brightest when surrounded by equally talented musicians. For When I Rise, (released on the heels of his award-winning Cradle To The Grave), Cary Morin gathered up an all-star cast of musicians who added unique interpretations that perfectly complimented what Morin crafted. The session players include Cary (guitars, pedal steel guitar, vocals), Steve Amedee (drums, percussion), Paul Benjaman (electric guitar), Celeste Di Iorio (vocals), Jay Forrest (drums, percussion), Jason Larson (vocals, piano, bass guitar), Dexter Payne (clarinet, harmonica), Kim Stone (acoustic and electric bass), Andy Weyl (piano), Lionel Young (violin). When I Rise released October 26th 2018 on Maple Street Music, and was produced by Kim Stone, Celeste Di Iorio and Jason Larson.
– Viola Krouse
[amazon_link asins='B07HFHSVYW,B01NBDCN2A,B00S310VN4,B01EP0PJKQ,B00DRA0K1O,B00R2CDE0W,B01N46X36E,B01N46WZNW' template='ProductCarousel' store='maasc-20′ marketplace='US' link_id='8bb1030a-d943-11e8-b601-c1948f721881′]