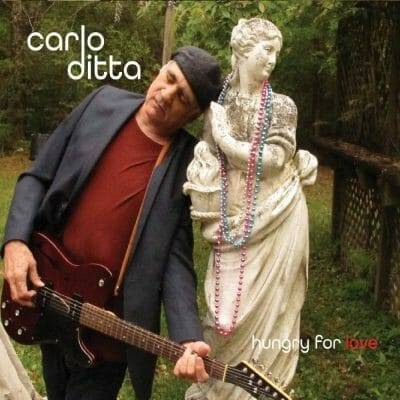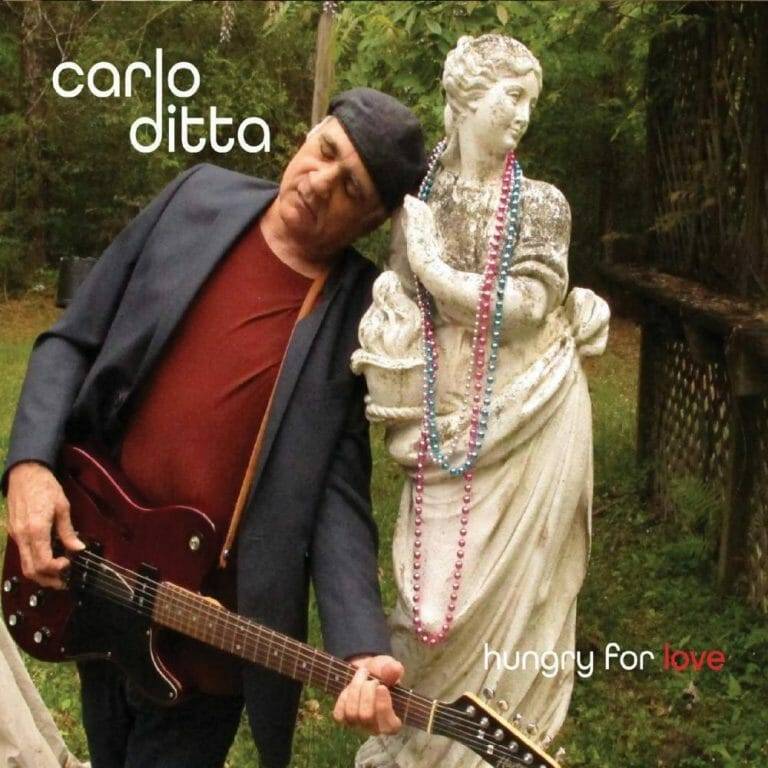 Carlo Ditta
Hungry For Love
Orleans Records
Carlo Ditta is a Grammy nominated New Orleans record producer with over thirty years experience. On his own Orleans Records label Ditta produced albums by Professor Longhair, Mighty Sam McClain, Coco Robicheaux, Rockie Charles and others. Recently he produced "Fried Rice & Chicken", a Little Freddie King compilation; and a re-release of Guitar Slim Jr.'s 1988 Grammy nominated "The Story of My Life".
Ditta's long awaited debut album 2014's "What I'm Talkin' About" was named one of the year's best Louisiana albums by Offbeat Magazine. This is only Ditta's second solo effort. Self produced at his Orleans Recording Studio in Covington, La. the veteran band includes Ditta, guitar and vocals; Rick Stelma, keyboards; David Hyde or Earl "Stereo" Stanley, bass; Anthony Donada or Chewy "Thunderfoot" Black, drums; and the horn section of Jerry Jumonville and Andrew Bernard, saxophones and arrangements.
An award winning songwriter Ditta includes five new songs. He opens with the title track, "Hungry for Love", and conjures up a swampy vibe reminiscent of the late Tony Joe White. On "La MuChaCha Cha" Ditta utilizes a Latin groove, complete with horns and Block on congas, to create a tropical sound. "Working So Hard For My Baby's Love" is soulful and features Jumonville on sax. "Life in Heaven" is reggae styled.
Ditta also covers a few regional and national classics. "Gypsy Woman Told Me" is a remake of the 1964 single sung by Eddie Powers, written by and featuring bassist Stanley who also played on the original; the carnival sound from Stelma's organ completes this fine production. "Pass The Hatchet" was also co-written by bassist Stanley when he was with Roger and The Gypsies in 1966.
"Agnes English" is from the Baton Rouge band John Fred and The Playboys that hit the big time in 1968 with "Judy in Disguise (With Glasses)". The Everly Brothers 1958 single "I'm Here to Get My Baby out of Jail" was written by Hall of Fame songwriters Boudleaux and Felice Bryant. The "creme de la crème" is a funkified version of "The House of the Rising Sun" reflective of the way they re-invent songs down in New Orleans.
The late blooming Ditta steps out from behind-the-scenes on this personal catharsis drawn from a lifetime of musical experience. Ditta is the real deal both as artist and producer.
Richard Ludmerer