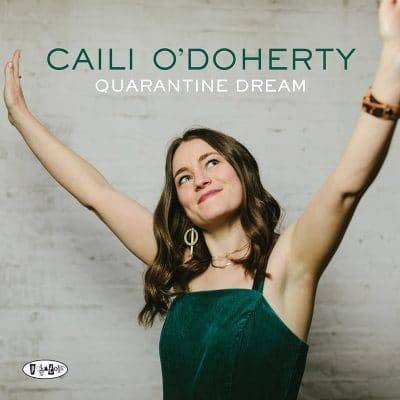 Caili O'Doherty
Quarantine Dream
Posi-Tone
Here's a fresh name for most of us and a different band than the usual Posi-Tone rhythm section. Caili O'Doherty is a pianist originally from Portland, OR but based in NYC for over the last decade. She is an award-winning performer as well as an educator, holding a Bachelor of Music from Berklee and her Master's in performance from the Aaron Copland School of Music at Queens College. This is her Posi-Tone debut as she leads a quartet of fellow Portland native and NYC-based rising tenor saxophonist Nicole Glover, Israeli bassist Tamir Shmerling, and Houston-based drummer Cory Cox. Before going much further let's give label head and producer Marc Free his due for highlighting so many female musicians. He's done so for saxophonist Alexa Tarantino, guitarist, Jocelyn Gould, saxophonist Roxy Coss, and others. He's long been an advocate for Glover, who recently joined the Blue Note all-female supergroup Artemis and Christian McBride's Inside Straight quintet. O'Doherty composed eight of the eleven compositions herein with the other three from Oscar Peterson, Duke Pearson, and Charles Tolliver. The album takes its name from her dreamlike state while suffering from COVID-19 and due to that illness was delayed, making her wonder if it would ever get recorded with these musicians she had in mind from the beginning. Voila – here we are.
Oscar Peterson's "Blues for Big Scotia" kicks it off, setting the mood for this swing, bluesy set. She claims that Peterson, whom she first heard at the age of 11, was her inspiration to take up jazz. The title track is indeed a tune she composed while stuck at home with the illness, eventually finding her way out of same four chords that form repetitive loops. Her dialogue with drummer Cox toward the end of piece takes it to another place. Glover appears for the first time in "Reach Within," an explorative piece filled with unexpected chord choices. "WTF" has an interesting explanation. She transcribed and Art Tylor drum solo and applied it to the piano as part of her comping study. She noticed a three-hit pattern used repeatedly in the solo and when she asked pianist Luis Perdomo about it, he said that veteran jazz musicians used to call that patter "What the f***,", as the timing of the pattern matched the phrase. So, this tune contains all those comping rhythms and compelling improvisations – Listen for the pattern as she backs Glover, who, in her typical style, blows a series of rapid run clusters. The pianist delivers her own brisk solo and Cox engages in exchanges on the eights with Glover leading until the abrupt close.
"Al" begins as a tender ballad for a close friend, marked by solemn chords and an overall pensive feel, accented by bassist Shmerling before Glover enters with the melody. O'Doherty's angular solo takes on a brighter quality and when Glover returns, the quartet swings, propelled by Cox's beats before returning to the original theme. "You Know I Care" from Duke Pearson, begins with arco work from Shmerling before the shimmering piano and Glover in the lower register and Cox with subtle brushwork. Glover takes an aggressive, searching solo and restates the melody a few times as the tune fades gorgeously. "The Last Trip to the Moon" takes its inspiration from Antonio Sanchez's score for Birdman, originally just featuring piano and drums but recast for the quartet, with the melody shifting between instruments and inspired solo improvisations, especially from Glover, as the tempo stays loose and swinging.
"Salt & Vinegar" nods in style to Kenny Kirkland and in addition to some terrific piano, Cox impresses with his sticks and bassist creates harmonic colors with his bowed accompaniment. Glover enters four minutes in, soaring on her soprano. "Mr. O" honors her uncle Mark, a former music teacher with two sections – the first a feisty drum and bass groove and some bluesy piano, with the second a triumphant sounding theme led by Glover's horn and a maelstrom of clashing cymbals and beats from Cox. Them mid-tempo "Runaway," has a simple melody rendered exquisitely by Glover, with the pianist offering a shimmering statement as well. You won't find many Posi-Tone releases without a ballad or two and O'Doherty closes with a rarely heard Charles Tolliver tune, "Truth," a warm, romantic tune that soothes to the core, featuring strong pizzicato from Schmerling and judicious piano chords and notes that Glover just floats over in her soulful reading of the melody.
Posi-Tone recordings consistently deliver straight-ahead, warm, and often evocative performances. Caili O'Doherty's auspicious debut rises right to the top with her daring compositions and sterling group interplay.
Help Support Making a Scene
Your Support helps us pay for our server and allows us to continue to bring you the best coverage for the Indie Artists and the fans that Love them!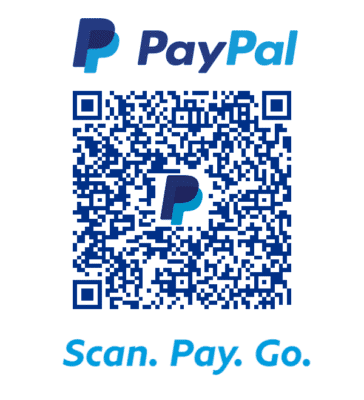 FOLLOW US ON INSTAGRAM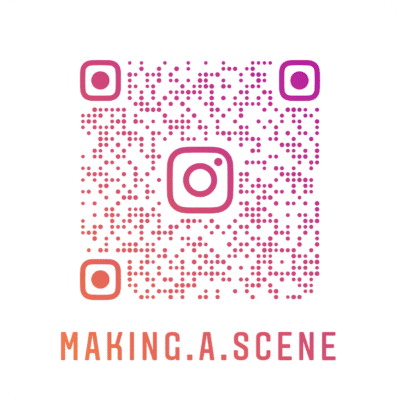 Subscribe to Our Newsletter