Building a Grammy Winning Studio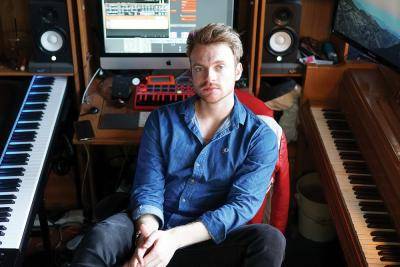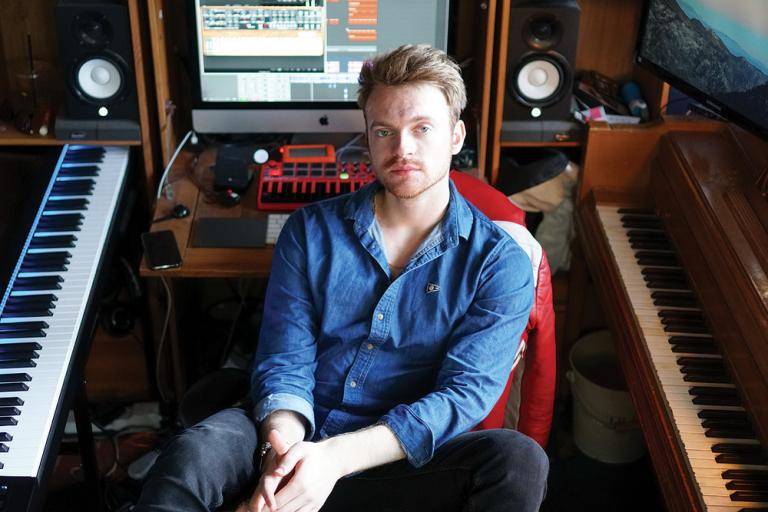 When Billie Eilish won her first Grammy for "Best Pop Vocals" I was in the front row of the "Premiere Show" at the Grammys, the show that is not televised. She was, unfortunately not there to accept because she was on the Red Carpet reportedly shifting through her Swag Bag and checking out the Ellen Underwear when someone showed her their Cell phone announcing her win. During the course of the next few hours this 18 year old will take home another 4 Grammys "Best New Artist", "Song of the Year", "Album of the Year" and "Record of the Year"!
This would be an amazing feat under any circumstance, but when you take into account that this release was recorded by a teenage girl with turrets syndrome with her brother in his bedroom, in their small 2 bedroom family home in LA, this becomes the kind of accomplishment that definately warrants a closer look! Where did this young girl and her brother come from? What made their bedroom studio special, what magic did they use? Let's take a look at what their studio was and how they used it to record their Grammy winning release.
In 2015 Billie Eilish was asked by her dance teacher to write a song for the class. Sitting on her brothers bed and using Logic Pro X and a $99 AT2020 Microphone, Billie Eilish and her brother Finnaes wrote and recorded "Ocean Eyes". Instead of just sending the file, she uploaded the song to soundcloud, which placed in the public eye, and it took off at such a pace it made her the first person that was born in the 21st century to land on the Billboard top 200 Charts. Before she released her debut album "When We All Fall Asleep, Where Do We Go?" she had already achieved over 1 Billion on demand streams! As of April 25th 2019 she had reached over 3.9 Billion streams!

The Studio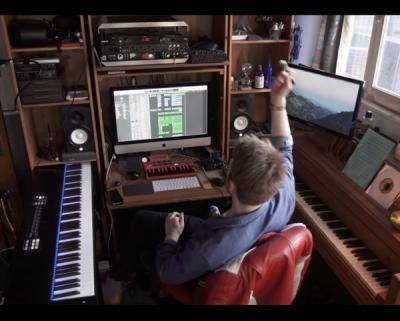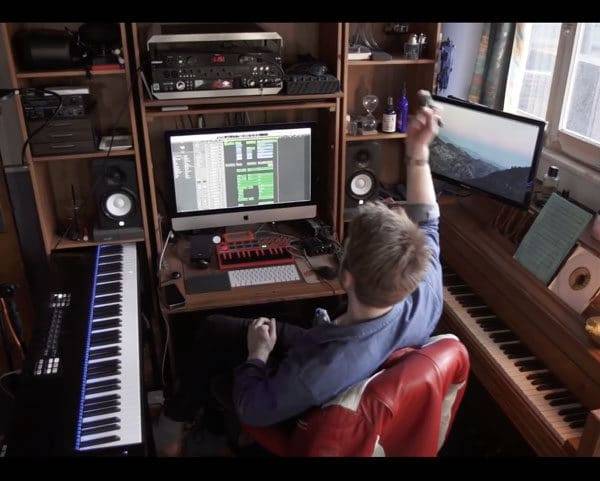 Her brother Finneas O'Connell outfitted his bedroom with an Apple computer loaded with Logic Pro x, UA Apollo 8 Interface, Spectrasonics Keyscape, a AT2020 Microphone and a pair of Yamaha HS5 Monitors. This is not by any means an out of this world setup found in a world class studio. At the most, this would be considered a good barebones setup that could be built on and by no means a studio capable of producing a 5 time Grammy winning release! I do have to mention that the AT2020 Mic was replaced with a Neumann TLM103, but really as a studio owner with over 30 years of gear collecting, I am both impressed and pissed with what Finneas was able to accomplish with such minimal gear!
So what made this studio capable of recording music that dominated the 2020 Grammy Awards? The more I looked into the recording of this release the more I became convinced the single factor that made the transition from home studio to Grammy winning studio is the E.I.C. factor! E.I.C is an acronym (Education, Innovation and Creativity), that for me, best explains the main difference between what Finnaes was doing in his bedroom as compared to some other artists in their spaces.
Education
LEARN YOUR TOOLS! It is one thing to learn how to use your software and hardware, it is another to learn "How" your software works. For example, If you learn the principles of compression, how it works, what it does to the sound, you be able to use ANY compressor and apply it to your work with predictable results. You will know how to get exactly what you want no matter what compressor is on hand. Taking the time to understand how to use your tools and how they work and how they affect the audio/midi you are working on is time well spent. Delve deep into all your available plugins, Synths, and hardware and learn how these tools work and experiment with what happens when you turn that knob!
One of the best resources I have found to learn the principles of both hardware and software is Groove3! Their Yearly membership is a great way to stay up to date on new hardware and software. I know when I moved to a new DAW in my studio, it was Groove3 that got me up and running quickly! Anytime I get any new hardware or software this is the first place I go.
Learn music production! No I am not talking about how to get a good guitar sound, or how to mic a vocal. Though these are important things to learn. But, what I am talking about is basic music theory, song construction and how different Scale modes work in your song. Become a study of the science and theory of music and it's movements. I think one of the most eye opening books I have ever read on the subject of music was "The Addiction Formula" and it's also available as an audio book! This book details in plain language the breakdown of what makes songs hits or how to create music that resonates with your fans. As I moved through the book I had more "A-Ha" moments then I can shake a stick at! As a Band, the audio book is a great way to spend a long drive between gigs. If you are serious about creating music for a living, then you owe it to yourself to read this book.
Innovation
Innovation – "something new or to a change made to an existing product, idea, or field."
Once you have a firm foundation in the education on your tools and the craft it's time to use innovation to take those tools and make something new! Take your thoughts beyond the presets and stock application of what you have and take your tools to a new level. You don't have to search for something new every time you want a specific sound or effect. If you know your tools you can use innovation to create what you are looking for! Most successful music is 80% familiar and 20% something new. You don't need to reinvent the wheel, you keep the wheel and look to see how the wheel can be used in a surprising new way.
Creativity
Creativity – the ability to create
No matter who you are, what type of art you create, the single "It" factor that separates those who understand the process of creativity and create and those who are just able to react to it, is how they meld education, innovation with their creativity to produce art. Once you have mastered your tools, and you have learned to use those tools to produced innovative results, it's time to use your creativity to break the those rules you have learned. I know this sound counterintuitive, but think about it. How can you break the rules if you don't understand the rules! In art, being creative is an exercise in weaving, bending and even breaking rules to move the human emotional spirit. If you want to create music for a living, then creativity should be a path you are always traveling and education and Innovation are your vehicle!
Conclusion
You may have thought you were going to find a list of equipment and room acoustic treatments you would need to purchase to create a "Grammy Winning Studio". The fact is, there are hundred of thousands if not millions of home based studios out there that are capable of creating Grammy winning music. The tools that are being brought to the market in the world of recording technology has brought the recording studio into the creative process of the musician as opposed to being just a means of capturing the results of the creative process. As the technology progresses the studio will become more mobile and give more musicians access to sounds, plugins and tools to help them create.
It doesn't matter what you think of Billie Eilish or their music. You cannot deny what they have accomplished and the deserve to be looked at as an example of success. What Finnaes was able to accomplish with the equipment on hand you quickly understand the only factor that will determines if you have a Grammy Winning Studio is not the equipment you own, but how well you have applied the E.I.C. principles to the tools you DO have.
Education – Innovation – Creativity