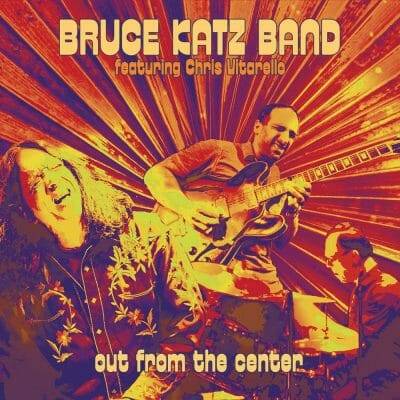 Bruce Katz Band
Out From The Center
American Showplace Music
Bruce Katz is able to coax soulful tones out of his keyboards. Katz appears on albums by Ronnie Earl, Mighty Sam McClain, Delbert McClinton, Greg Allman, and countless other artists.
This is Katz's eighth album in his own name. His last recording was 2014's "Homecoming", also on American Showplace, and it resulted in a 2015 Blues Music Award nomination as Pinetop Perkins Piano Player of The Year. It was Katz's fourth time being nominated for this award as he was nominated for it three years in a row between 2008 and 2010.
The Bruce Katz Band tours as a trio and they include Katz, Hammond B-3 and piano; Chris Vitarello (who has also played with Tad Robinson and Chris O'Leary), guitars and vocals; and Ralph Rosen, drums and background vocals. Katz has authored four new originals, and co-written an additional two; one with Vitarello and one with Rosen. Three more songs were written by Vitarello and two more by Rosen.
"Don't feel So Good Today" opens with Katz on the eighty-eights. Vitarello sings a verse before taking his solo. Rosen goes wild on the drums. On "The Struggle Inside"; on "All Torn Up", and on "Another Show" we again get to hear Vitarello sing. Katz's organ is absolutely beautiful. The solos are long and complex and always interesting.
"Schnapps Man", the title track "Out From The Center", "Dis-Funkshunal", the swingin' "Think Fast" and "You Got It" are fabulous organ instrumentals. The jazzy "Blues From High Point Mountain", and "Bessie's Bounce" are piano pieces; the latter harkening back to an era gone by and evoking the 1920's.
Although recorded at Showplace Studios in Dover, NJ the economy of their touring is best represented here as this album comes closer to the Bruce Katz Band's live performance than any previous recording. This album should solidify them as a great band.
Richard Ludmerer