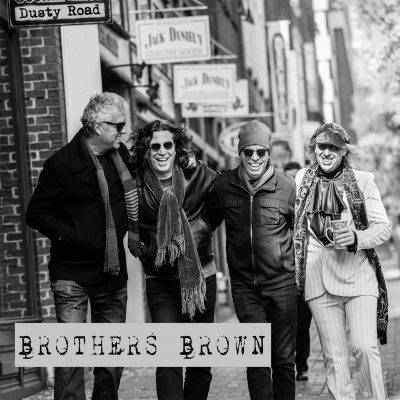 The first thing you have to figure out about the Brothers Brown is that there are two of them named Paul Brown, one from Los Angeles and one from Nashville. Once you know you aren't reading the lineup wrong you can relax and enjoy this bluesy bands' debut album, Dusty Road. (The other members of the band are bassist David Santos, and drummer Pete Young.)
And enjoy it you will. These guys really capture that Southern summertime blues flavor, with more than a touch of country in the mix. Songs like "Cup of Tea" will take many listeners back to the days of Marshall Tucker and other Southern rock bands. There is nothing added here besides good, strong vocals, skillful guitar, organ and drums, and lots of heart. The song "Hurricane" even has Little Feat guitarist Paul Bare adding some very tasty slide to its get-your-feet-moving sound.
Other standouts include "This Old Heart," "The River," and "Drink You Off Of My Mind," with a vocal delivery that reminds me strongly of Randy Newman.
This one is perfect for a cup of coffee on the porch, or hanging out with friends at the park, or listening to on a long, rambling road trip, or any time, really. It's like a summer festival in a dsc Get ready to kick off your shoes, either for real or in your imagination, and enjoy.