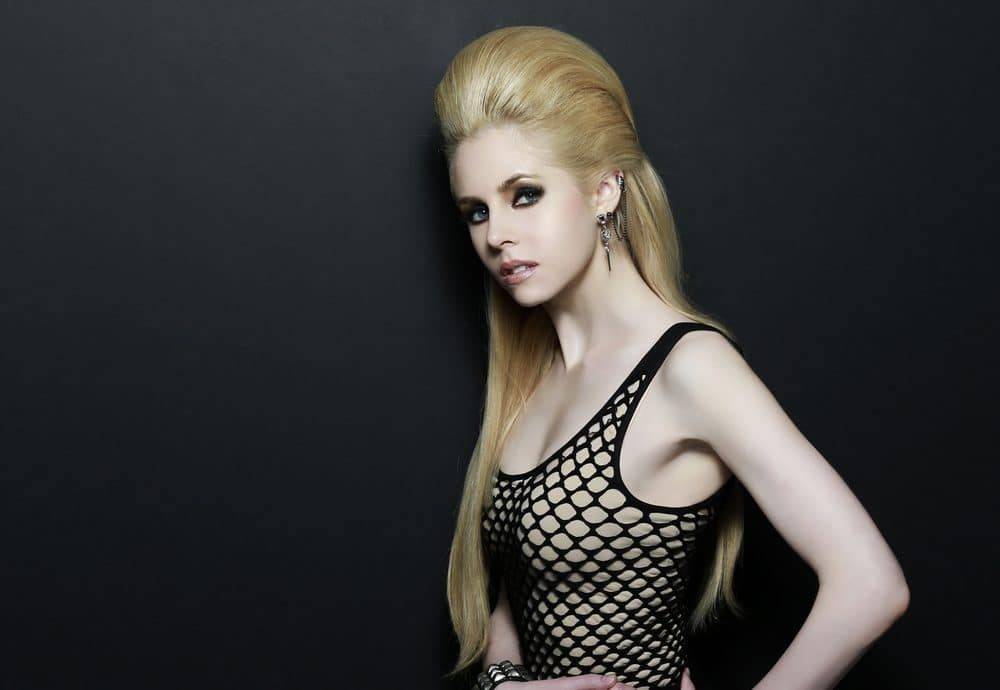 Having Released Her The EP "Here and Gone" Earlier This Year, Her Latest Video For the Single Brings A Powerful Visualization to the Emotional Track
November, 2017 (New York, NY) – Having dropped her latest EP "
Here and Gone
" earlier this year and showcasing not only her powerful voice and incredible tone, but her gifted songwriting ability with deeper lyrical content and impassioned storytelling, singer/songwriter
Brooke

Moriber
recently released her BRAND NEW VIDEO for one of its singular tracks "
99 Days of Rain
" out now!
Recorded in Nashville and co-written with hit songwriters Brian Desveaux and Bill DiLuigi, "99 Days of Rain" is a bit of a departure from some of Brooke's more pop-driven releases in the past, with a more somber, impassioned tinge that gives a more stripped-down feeling further revealing Moriber's incredible vocal ability.
With lyrics like "I'm sinking in shadows, reaching up for your light // How deep can the sea go, it's hardest at night" she continues "I'm long gone, there's a hole in the boat and I just might drown in a sad song, and never see the sun again". The refrain brings those earnest feelings even more to the forefront, as she bellows "99 days, 99 days of rain all over me // Every cloud is broken, when's it gonna soak in? // 99 days, 99 days of rain keeps showing me // The heart can break 100 ways in 99 days of rain". With subtle but ambient slide-guitar work and a clear country-esque twang, it is both powerful and wrought with emotion.
The video shows Moriber battling shadows as she sings along with a myriad of reflective backgrounds capturing the impassioned lyrics which gradually become brighter along with the picturesque animation as the song comes to its climax.
Check Out Brooke Moriber's EPK HERE
Moriber's Newest EP "Here and Gone" Out Now
A native New Yorker, Moriber has been critically acclaimed for her "clarion voice" by the Associated Press and songs that are "destined for high rotation". Her distinctive sound ranges in influences from Linda Ronstadt to Amy Lee.
Brooke's unique career started on the Broadway stage where she earned a reputation for her powerhouse vocals and has received special mention by the New York Times for her acting abilities.
Since the age of fifteen, Brooke has been writing and licensing her own original pop/country/rock music to network television and several soundtracks. Brooke's remarkable ability to juggle her career as a recording artist and an actor has found her sharing the stage and screen with such performers as The Gin Blossoms, Cindy Lauper, Alan Cumming, Lily Taylor and Kristin Johnston.
The brand new video adds yet another stunning visual component to Moriber's already outstanding musical talent and is sure to be a favorite among her fans.
To Check Out Brooke's Latest Album "Here and Gone" via Spotify, Go To:
[amazon_link asins='B073SHY1CY,B072QBYZ6Z,B01B8HLXYU,B01MS8H98X,B073SHVJJC,B073SJW869,B073SJFXC7,B073SHWP3B' template='ProductCarousel' store='maasc-20′ marketplace='US' link_id='22288000-cec8-11e7-86f5-19a9c50c081a']
For More Information on Brooke, Go To:
For Press Inquiries, CONTACT: Rick [AT] RickEberleAgency.com