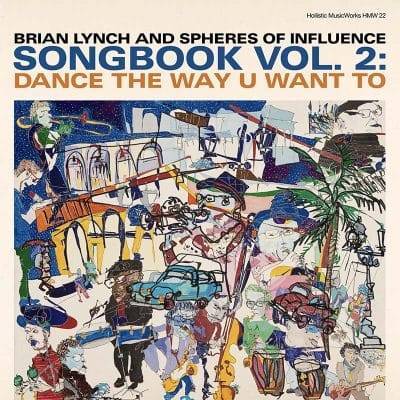 Brian Lynch and Sphere of Influence
Songbook Vol. 2 Dance The Way U Want To
Hollistic MusicWorks
Multi-GRAMMY® Award-winning trumpeter Brian Lynch returns with the second volume of his acclaimed Songbook Series: Brian Lynch And Spheres Of Influence – Songbook Vol. 2: Dance The Way U Want To. Lynch's concept in the Series is to reclaim original compositions that he recorded for other labels throughout his career on his own label, Hollistic Music Works, in new and improved renditions. Coming directly after the critically acclaimed Songbook Vol. 1: Bus Stop Serenade, straight ahead session, which appeared on many "Best Of" lists in 2021, Dance The Way U Want To mixes Lynch's uniquely personal mixture of straight ahead modern jazz style with Afro-Caribbean musical elements, reflecting his long and distinguished career in both idioms. After all, Lynch is an educator at The University of Miami's esteemed Frost School of Music and thereby has a direct connection to the Afro-Caribbean sound and community. The players on this album all have connections with the great Miami music scene, either through residency in the area or by relationship with the school where Lynch has taught since 2011.
Before this tenure, the 'Latin Side' of his musical oeuvre goes back to the trumpeter's early days in his hometown of Milwaukee as a part of La Chazz, an 11-piece aggregation formed by guitarist Toty Ramos, where Lynch would play the leader's fine Latin-jazz originals along with his transcriptions of salsa and Latin gems. Through Ramos, Lynch eventually became a multi-decade fixture in Puerto Rico icon Eddie Palmieri's bands. After making the move to New York City from Milwaukee, he went on to gig and record with salsa orchestras for Angel Canales and tour internationally with legendary vocalist Hector LaVoe. Yet while it is easy and relatively commonplace to say that Lynch plays both in conventional jazz and Latin worlds, his signature talent is his ability to mesh both into a unique style.
The material on Dance The Way U Want To comprises over a period of almost four decades until 2018, including two new compositions recorded here for the very first time: "E.P.'s Plan B," dedicated to Palmieri; and "The Disco Godfather", a nod to Black humorist and pioneering filmmaker Rudy Ray Moore. The new interpretations draw extensively on material originally cut during Lynch's long association with the Criss Cross label, ranging from "Change Of Plan", recorded on his debut album as a leader (Peer Pressure from 1986), to numbers such as "Across The Bridge" and the title tune "Dance The Way U Want To," from his series of ConClave albums between 2003 and 2010. A major highlight is his instrumental version of "Que Seriá la Vida," the beautiful bolero Lynch co-wrote with the singer Lila Downs for Lynch's GRAMMY-award winning album of 2006, Simpático.
The players that form the group on this album, the Miami edition of his long-running Spheres Of Influence ensemble include drummer Hilario Bell who was integral to Lynch's 2019 GRAMMY-Award winning big band album The Omni-American Book Club, as were percussionist Murphy Aucamp and pianist Alex Brown, frequent and valued collaborators in his groups over the last few years and in-demand musicians on the New York scene The other pianist on this album, Kemuel Roig, a leader himself, has also worked with Arturo Sandoval and Al DiMeola among others. is The Miami-based bassist, Rodner Padilla, is an internationally acclaimed and multi-Latin GRAMMY award winning performer and producer. These gifted players have formed the core of Lynch's Miami performance groups for over five years and have also played in his groups for festival and concert gigs, both across the country and internationally. Tom Kelly, Chris Thompson-Taylor, and Aldo Salvent, the saxophonists for this album, originally were encountered by Lynch at Frost, Salvent as a doctoral student in the Studio Music and Jazz program and Thompson-Taylor and Kelly as undergrad student participants in Lynch's Artist Ensemble (Aucamp, Roig and Brown have also been a part of the storied Frost jazz program during Lynch's time there).
Once again, as in Songbook Vol. 1, Lynch has made this release into a two-disc set, the second disc featuring edited versions of the tracks optimized for radio programming. And once again the new versions realize the potential of Lynch's hard bop/clave amalgam more fully than in any previous rendition. The clarity of sound is superb, and the album has a vibrant pulse. Lynch, influenced in part by great trumpeters such as Woody Shaw and Charles Tolliver, mostly brings plenty of fire but can deliver a caressing ballad as well as heard on the mid-tempo "Change of Plan" and the aforementioned gorgeous bolero "Que Seria La Vida." Most of the other tracks ride along brightly, often in complex rhythm patterns deftly handled by the rhythm section, whether Brown or Roig is in the piano chair, "Awe Shocks" is a prime example.
Not that we needed more evidence, but Lynch continues to cement his reputation as not only one our best trumpeters but elite composers too. What makes this collection distinctive is the seamless hybrid of forms, a sound totally Lynch's own.
Help Support Making a Scene
Your Support helps us pay for our server and allows us to continue to bring you the best coverage for the Indie Artists and the fans that Love them!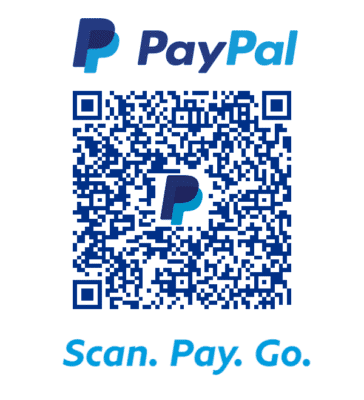 FOLLOW US ON INSTAGRAM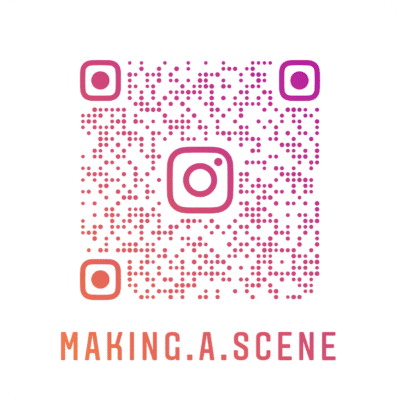 Subscribe to Our Newsletter