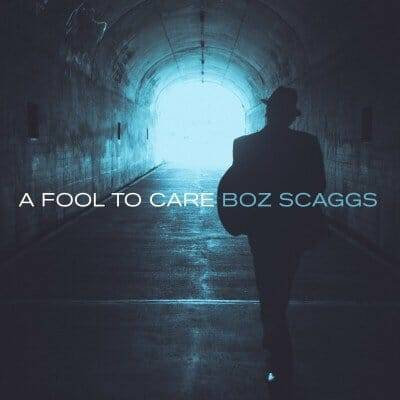 Boz Scaggs
A Fool To Care
429 Reccords
William Royce "Boz" Scaggs was born in Canton, Ohio but his family moved to Oklahoma and later to Texas. He met Steve Miller at a Dallas private school. They both attended The University of Wisconsin.
After school Scaggs spent time in England. In 1967 Scaggs re-united with Steve Miller in San Francisco. Scaggs appears on Miller's first two album's "Children of The Future" and "Sailor".
In 1968 Scaggs signed with Atlantic Records and released his self-titled "Boz Scaggs". The album included The Muscle Shoals Rhythm Section and guitarist Duane Allman. At the time it achieved limited success but it included his versions of "I'll Be Long Gone" and "Loan Me A Dime", both of which received a considerable amount of FM airplay.
Scaggs signed with Columbia Records and released "Moments" in 1971. The opening track "We Were Always Sweetheart" was the single off of that album. I remember seeing the full band at The Roundhouse in London, England. "Moments" and his next three albums didn't fare too well but 1976's "Silk Degrees", included four hit singles "It's Over", "What Can I Say", "Lido Shuffle" and the Grammy Award winning "Lowdown". The album's sales went Multi-Platinum.
In between his commercial successes Scaggs began to explore his roots and in 1997 released the Grammy nominated "Come On Home"; a collection of Rhythm and Blues Classics and originals. Then in 2013 he released a similar roots oriented tribute "Memphis", recorded at "Boo" Mitchell's Royal Studios in Memphis.
This new album is Scaggs' twenty-second and an appropriate follow up to "Memphis". This time the music originates from Texas, Louisiana, and Oklahoma. It is again produced by Steve Jordan and utilizes many of the same musicians featured on "Memphis". They recorded at Nashville's Blackbird Studios. The band includes Scaggs, vocals, rhythm and lead guitar; Jordan, drums; Willie Weeks, bass; Ray Parker Jr, rhythm guitar; Jim Cox, piano; and saxophonists Jim Hoke; Douglas Rowan, and Eric Crystal.
The album opens with "Rich Woman", written by Dorothy LaBostrie whose songs helped launch the careers of Little Richard "Tutti Frutti"; Irma Thomas "You Can Have My Husband But Please Don't Mess With My Man"; and Johnny Adams "I Won't Cry". This song was originally recorded by Lil Millet and His Creoles in 1955. It was also covered by Canned Heat in 1967 and by Alison Krauss and Robert Plant in 2007.
The title track "I'm A Fool To Care" was written by Ted Daffan and recorded in 1940 by his band The Texans. Daffan was a western swing pioneer who also wrote "Truck Drivin Blues" which started the sub genre known as truck drivin' music. Fats Domino covered the song in 1964. It has also been recorded by Ray Charles, George Jones, Willie Nelson, Doug Sahm and many others.
"Hell To Pay" is a bit of social commentary and a Scaggs original. It is a vocal duet with Bonnie Raitt. Raitt also plays slide and Scaggs takes a lead guitar solo. Guitarist Al Anderson sits in.
"Small Town Talk" was written by Robert Guidry and Richard Danko of The Band. Guidry a.k.a Bobby Charles released it on his 1972 self titled album. The song also appears on Shannon McNally's "Small Town Talk: The Songs of Bobby Charles". Jim Hoke plays accordion while Seth Asarnow is on the accordion-like Bandoneon. The production on this is exquisite.
The jazzy "Last Tango on 16th Street" and "I Want to See You" are new songs from Jack "Applejack" Walroth who also wrote "Dry Spell" on the "Memphis" album. On the former Cox is featured on piano and Asarnow again on the Bandoneon. On the later Jordan adds some percussion.
Richard Hawley's "There's A Storm A' Comin" features Paul Frankin on pedal steel, Hoke's accordion, and Cox on the Pump Organ.
"I'm So Proud" was written by Curtis Mayfield and recorded when he was with the Impressions in 1964. Scaggs' falsetto highlights the emotions within the lyric. Jim Cox is featured on the Vibraphone.
"High Blood Pressure" was written by New Orleans' Huey P. Smith and originally recorded in 1958. Huey "Piano" Smith is best known for authoring "Don't You Just Know It". Cox is featured on piano.
"Full of Fire" was recorded by Al Green in 1976. It was co-written by Green with the Hi Rhythm Section's Mabon Lewis Hodges and producer Willie Mitchell. Scaggs shimmering falsetto is reminiscent of Green. "Love Don't Love Nobody" was originally recorded by The Spinners on the album "Mighty Love" in 1974. Asarnow is featured on the Pump Organ while Cox is on piano. The string arrangement is from Lester Snell. Reggie Young is added on guitar on these two tracks.
Richard Manuel of The Band authored the evocative "Whispering Pines" which closes out this fabulous album. It is performed as a duet with Lucinda Williams whose voice contrasts with that of Scaggs to accentuate the redemption that is just out of reach.
Scaggs states that at this point in his career he is having more fun than ever before. He credits his producer Jordan for being able to free him up so that he can concentrate on his song selection, vocals and guitar playing. Each of these selections is a highlight. I don't believe Scaggs has ever sung more beautifully than on this recording.
This album is already being touted as Scaggs' career best and that is saying a lot. Just one more note. The version being sold by Barnes and Noble contains three additional tracks, "She Was A Gypsy Woman"; "Talk To Me" and "Missing Person's Bureau".
This is one of the year's best.
Richard Ludmerer