What is Blues?
BY BARRY KERZNER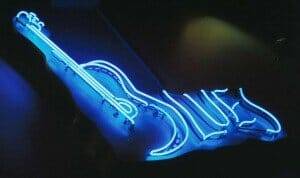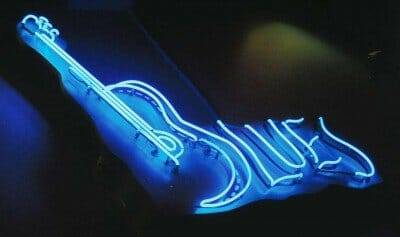 One of the most frequent and recurring discussions in blues concerns the basic question, "What is blues?" Obviously, there are many opinions regarding this this topic, and blues lovers are infinitely passionate abouttheir particular viewpoint. Blues is music that bridges many divides, bringing people together to share in its beauty and wonder regardless of nationality, race, religion, or economic status. No matter who, or where you are, blues soothes the soul, and comforts the spirit.
The question persists though: What is blues? Wikipedia defines blues as "a musical form and genre that originated in African-American communities in the 'Deep South' of the United States around the end of the 19th century from spirituals, work songs, field hollers, shouts and chants, and rhymed simple narrative ballads. The blues form, ubiquitous in jazz, rhythm and blues and rock and roll, is characterized by specific chord progressions, of which the twelve-bar blues is the most common. The blue notes that, for expressive purposes are sung or played flattened or gradually bent (minor 3rd to major 3rd) in relation to the pitch of the major scale, are also an important part of the sound."
In the '40s and early '50s as musicians migrated North to Chicago, they brought their music with them, and they began to "plug in." So began the birth of electric blues. By the mid 1950s, rockabilly and rock and roll were being born into the world, and they incorporated elements of blues. Reasonable people may disagree, but how many would argue that the licks of rockabilly masters Scotty Moore and Carl Perkins didn't favor blues? Sure, Billie Holiday is known as a jazz singer, but can anyone honestly say that she did not sing the blues? In 1959, Miles Davis issued probably the greatest jazz album ever recorded, Kind of Blue. This is some of the most soul stirring blues ever put on disc. Seriously; is there any rock or blues artist that doesn't have at least one copy of this? (More likely they have one copy on vinyl and another on CD.)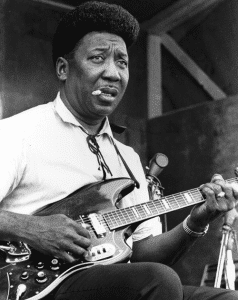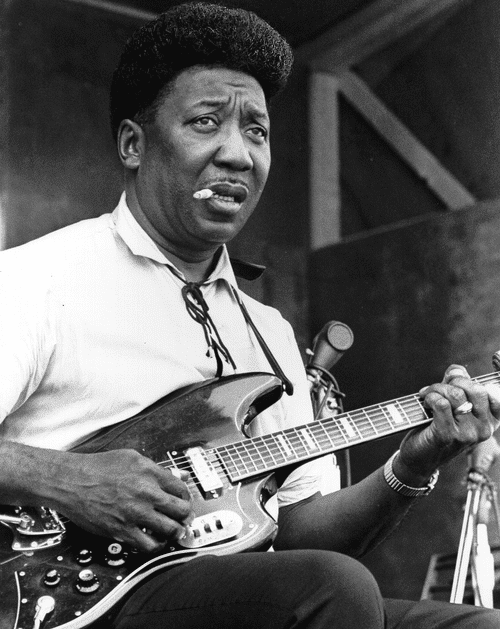 As the '60s progressed, elements of soul and rock music found their way into the blues and vice versa. Muddy Waters and Howling Wolf were playing at folk festivals, Motown was in full swing, and rock bands were performing blues standards in a whole new way. Michael Bloomfield, Alvin Lee, Keith Richards and Mick Taylor, the Allman Brothers, and Eric Clapton were breathing new life into blues classics, presenting them in a rock context. By doing so, they brought the songs of Robert Johnson, Elmore James, Skip James, Johnny Shines, Son House, and many more to a whole new generation. Yet, there are those who would say that this is not blues.
In the '70s, blues based rock exploded with such groups as Foghat, Led Zeppelin, ZZ Top, Bachman Turner Overdrive, Humble Pie, Nazareth, Funkadelic, and Robin Trower, to name just a few. While these groups were playing hard and edgy rock, sometimes mixed with funk, a lot of their material was based on blues, and even with the hard edge their music espoused, a reasonable person would be hard-pressed to say that there was no blues expressed there.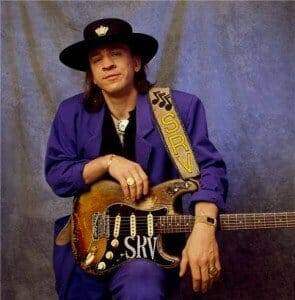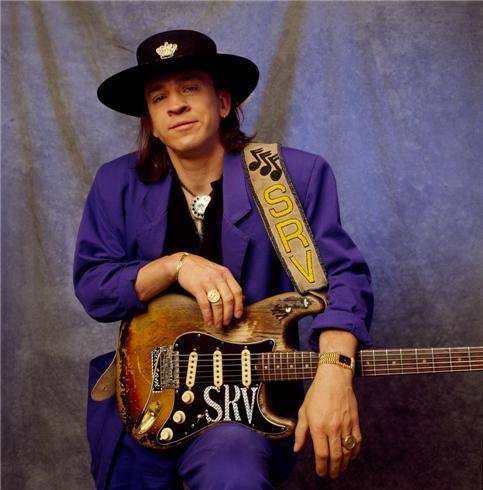 There was a dearth of blues appreciation that persisted from the waning part of the '70s into the '80s, but Stevie Ray Vaughan remedied that when he brought his unique brand of rocking Texas blues to the world in 1983 with Texas Flood, giving blues the shot in the arm it needed. Still to this day, there are those who will insist that Vaughan was a rocker, and not a blues artist. After Vaughan's death in 1990, Buddy Guy built on the interest that Vaughan had generated with his 1991 album, Damn Right, I've Got the Blues. For the most part, blues has been gaining popularity ever since.
These days we see Roots and Americana artists alongside artists such as Buddy Guy and B.B. King, including Jimmie Vaughan, Son Volt, Townes Van Zandt, Guy Clark, Mick Kolassa, and Little G. Weevil. There are soul artists such as Tweed Funk and Johnny Rawls, and rockers such as Joe Bonamassa and Royal Southern Brotherhood tearing up the charts and festival circuit as well. Recently, we have seen Hip Hop and House Music finding its way into the blues recordings of such artists as the Chicago Blues All Stars, and Sugar Blue with Hip-Hop Icon Darryl "DMC" McDaniels.
Blues is like water; always flowing and changing shape depending upon the container that attempts to cradle it. Blues is a living, breathing entity, always moving forward, bringing elements of its past along as it evolves. So, what is blues? Perhaps the best answer is that blues is in the ears of the listener.
This was originally published on 9/9/2014 in Chicago Blues and is reprinted with permission. We urge you to visit them at www.chicagoblues.com Please make it a point to stop by their page.