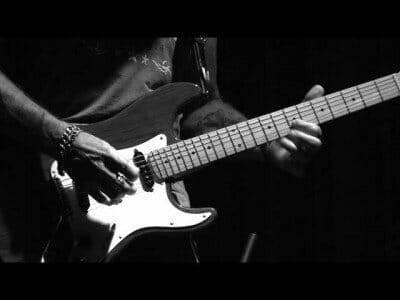 The Blues Hawks out of New Jersey are a rocking blues band! They just released an EP, Bad Ass Blues consisting of 5 very solid songs and I was lucky enough to receive a copy to review.
The group consists of Frank Sonsini (Guitar), Mike DiFrank (Vocals and Bass Guitar), Dave Brodnick (Drums), and Jacqueline Kemp (Vocals).
The CD starts out with a blast with "Sweet Corn Liquor," with Mike DiFrank on vocals and some very hot guitar from Frank Sonsini. "Travellin' Blues" also ffeatures DiFrank on vocals and a fine blues boogie guitar and drum. On "Point of No Return," DiFrank starts things off and then Jacqueline Kemp joins him for a vocal that suddenly ignites into something really special. They trade off and share vocals for the rest of the song and create a smoky, sensual sound that sends out real sparks. Their voices blend so well, DiFrank's strong and straightforward and Kemp's insinuating and suggestive, on this song and on "What I Mean."
Kemp takes the lead alone for "Full Moon Rising," the last song on the CD. It's a rocking, danceable number and Kemp is ably accompanied by drummer Brodnick and guitarist Sonsini so that the music adds excitement but does not interfere with the strong vocal.
This is a fine first effort and certainly leaves the listener anxious to hear more. It is available at CD Baby and at Reverbnation.