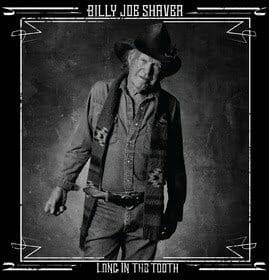 Billy Joe Shaver
Long in the Tooth
Lightning Rod Records
This is Billy Joe Shaver's twentieth album and his first since 2008's "Everbody's Brother". Shaver has recorded albums for Monument, Capricorn, Columbia, New West, Compadre, and other labels. He is mostly known as a songwriter having penned songs for Johnny Cash, Waylon Jennings, and Willie Nelson. Nelson's recently released "Band of Brothers" album includes two songs by Shaver.
Shaver's first album was "Old Five and Dimers Like Me" released in 1973. It included his first single "I Been to Georgia on a Fast Train". That same year, Waylon Jennings released his own break through album "Honky Tonk Heroes" which contained ten songs written or co-written with Shaver, including the title track and "Ride Me Down Easy".
Shaver is outlaw country. In self defense he once shot a man in the face. Shaver immortalized the incident in "Wacko from Waco". That song appears on 2012's "Live at Billy Bob's Texas".
Shaver is also an actor having appeared in 1996's "The Apostle" with Robert Duvall. He also appears in Duvall's 2003 "Secondhand Lions"; 2005's "The Wendell Baker Story", and 2008's "Bait Shop" with Bill Engvall and Billy Ray Cyrus. Duvall also produced the 2004 documentary "A Portrait of Billy Joe".
Shaver's newest album "Long in the Tooth" is produced by Ray Kennedy and Gary Nicholson. His band includes Dan Dugmore, pedal steel & guitars; Jedd Hughes, guitars; Michael Rhodes, bass; and Lynn Williams, drums. All songs are written or co-written by Shavers with Nicholson, Kennedy, or Paul Gleason.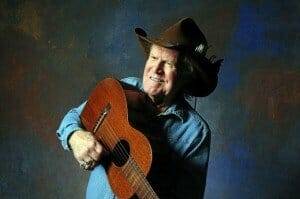 The opening track "Hard to Be an Outlaw" is a vocal duet with Willie Nelson. Shaver also shares the vocal with Tony Joe White on "Long in The Tooth". On the "Git Go", "Music City, USA" and "Checkers and Chess", Mickey Rafael plays harmonica. Larry Franklin plays fiddle on "Sunbeam Special", and "Last Call for Alcohol", which also features Leon Russell on piano. "American Me" features Joel Guzman, accordion; and Stuart Duncan, fiddle. Pig Robbins plays piano on "I'll Love You As Much As I Can".
The beautiful cover photo is from Senor Jim McGuire. McGuire has photographed countless album covers, check them out at https://www.nashvilleportraits.com/
Shaver will be seventy-five in August. He declares this "the best album I've ever done".
Richard Ludmerer