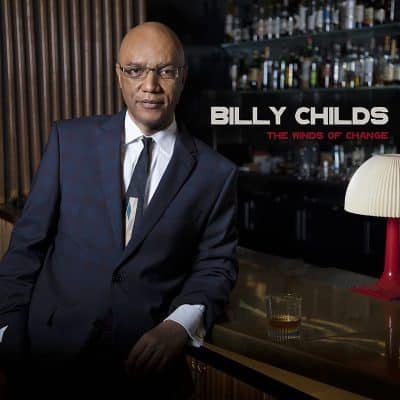 Billy Childs
The Winds of Change
Mack Avenue
Although it's a bit hard to fathom that Billy Childs may need an introduction, it's likely the first time we have covered him on these pages as a leader. Childs is one of the most critically acclaimed pianists in contemporary jazz and among America's most awarded and commissioned modern classical composers. Like his contemporary, Vince Mendoza, he straddles those genres, writing music for small and large jazz groups, chamber ensembles, choral groups and symphony orchestras. His albums have earned him 16 GRAMMY® nominations and five GRAMMY® Awards, including, most recently, in 2018 for his album Rebirth, which was named Best Jazz Instrumental Album. So, with that expansive resume, Childs returns to his first love – jazz piano in the small combo context for The Winds of Change. Rather obviously, an artist of his stature can call on the best musicians to expressly deliver his compositions. Herewith we have the emotive inventive trumpeter Ambrose Akinmusire, and two of this generation's rhythm masters, bassist Scott Colley and drummer Brian Blade.
Childs' music is inspired by film noir and the urban Los Angeles of his youth in his six through-composed pieces that have enough space conducive to group interplay, or in Childs' terminology, conversations. Childs points to two major films from the '70s such as Chinatown (Los Angeles) and Taxi Driver (New York) as well as Kenny Wheeler's 1976 album, Gnu High, with Keith Jarrett, Dave Holland, and Jack DeJohnette serving as the conversational quartet sound he was seeking. Yet another influence were the great film composers like Jerry Goldsmith, Barnard Herrmann, and John Williams. Childs claims to have originally written the title track for the late Roy Hargrove and what is now the Symphonic Jazz Orchestra. Now with Akinmusire in the lead, Childs likens his piano to dense orchestral accompaniment. The track, with its dramatic fluctuating sections certainly bears that feel with the trumpeter's melancholic lines floating over Childs comping and eventually a glistening solo, both of which give it a strong cinematic, soundtrack-like quality.
The title track is in contrast to the swinging, pulsating opener "The Great Western Loop," named after the 7000-mile hiking trail from Southern California to Vancouver to the Grand Canyon. Packed with motion, Childs is all over the ivories with Colley and Blade revving their collective motor to spur both he and Akinmusire through shifting tempos reflective of the kind you'd find on such a hike – steady gaits, arduous climbs, and tumbling descents punctuated by a few pauses as if to suggest a bit of indecision as which path to take next in non-marked sections. "The End of Innocence" is about lost childhood and is perfect for Akinmusire, who is arguably at his best playing melancholically. The tune was originally recorded on one his four, now hard to find Windham Hill albums from the "80s. Colley steps forward with a poignant solo here as he also does on the quartet's reverent take on one of Chick Corea's most enduring compositions "Crystal Silence," easily one of the most faithfully delicate this writer has heard. They also cover Kenny Barron's "Black Angel," most commonly associated with Freddie Hubbard, with whom Childs played for six years. As you'd expect, with most Hubbard material, this one's packed with fiery passages, handled with aplomb by each band member with Blade especially vital in his inventive kit work.
The two other originals source inspiration from film with Akinmusire stating the melody beautifully, sustaining his notes, and reaching outward in a series of blistering trills to the simpatico trio accompaniment on the third stream oriented "Master of the Game," where Childs cites Henry Mancini's score for Charade and Michel LeGrand's for The Thomas Crown as aspiration. Appropriately they close with another film noir inspired piece, "I Thought I Knew," this time as a piano trio with Child's deliberate approach conjuring a mix of beauty and suspenseful tension.
The terms film noir and nostalgia may suggest a quiet, rather unassuming sound. Don't be fooled. This dream quartet is as talented as they come and they bring their A-game to the various moods Childs evokes through his well-crafted compositions and interpretations. This is jazz piano side of Childs many of us have been yearning for after so many large ensemble and classical endeavors.
Help Support Making a Scene
Your Support helps us pay for our server and allows us to continue to bring you the best coverage for the Indie Artists and the fans that Love them!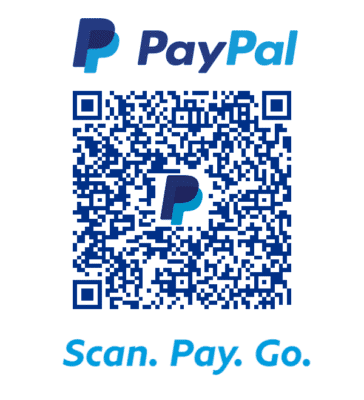 FOLLOW US ON INSTAGRAM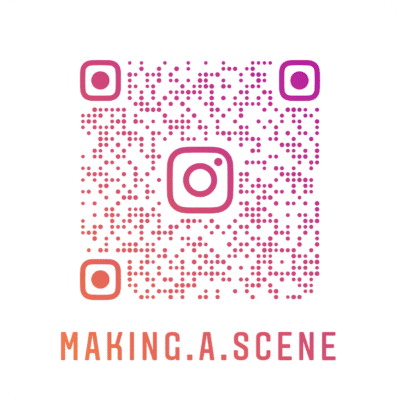 Subscribe to Our Newsletter