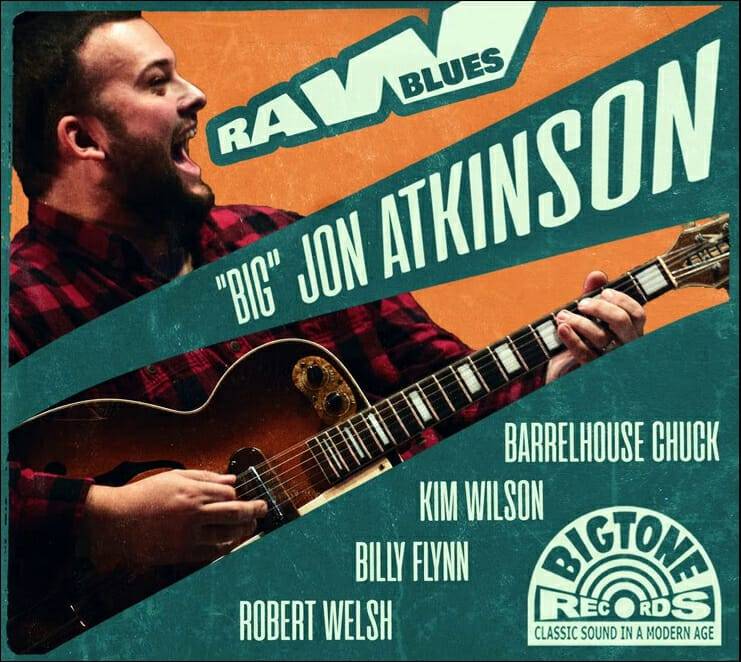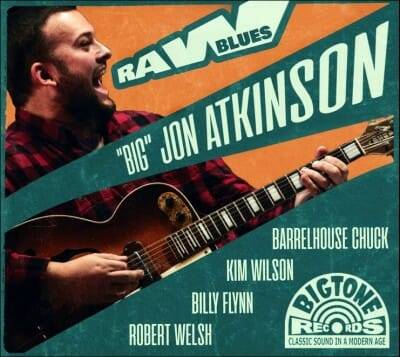 "Big" Jon Atkinson
Raw Blues
Bigtone Records
In 2014 "Big" Jon Atkinson recorded his debut album "Boogie With You Baby" on Bluebeat Music and it received rave reviews. Two years later the guitarist/vocalist collaborated with the Blues Music Award winning harmonica ace Bob Corritore and they released "House Party at Big Jon's"; the album received a 2017 BMA nomination in the category of "Traditional Blues Album of The Year".
Now working out of Bristol, Tennessee the thirty year old Atkinson is also a producer and recording engineer who loves using vintage analog equipment to get that "old school" sound; the sound favored by lovers of the blues. Because not many albums are still being recorded this way he began to experiment and learn, and eventually formed his own label "Bigtone Records". Atkinson's recent projects include The Atomic Road King's "Clean Up The Blood" released on Bigtone; and the hugely successful Johnny Tucker "Seven Day Blues", recorded in 2017 at the Bigtone Records Studio when they were still in Hayward California, and released on Highjohn Records.
Recorded by Atkinson and Danny Michel, his third album is a collection of songs from sessions held during the early days of Bigtone. These songs were recorded live to tape and are heard in glorious Mono. Each of the eight tracks features Atkinson, vocals and guitar; and the six-time BMA winning Kim Wilson (Courtesy of Severn Records), harmonica. The other all-star participants include Kedar Roy or Bill Stuve, bass; Marty Dodson, Alan West, or Malachi Johnson, drums; Barrelhouse Chuck or Bob Welsh, piano; and Michel, Billy Flynn or Kid Andersen, guitar.
"Hold Out" and "Don't Treat Me like You Used To" are both written by Atkinson while the remaining songs are selected covers from Eddie Taylor, Robert Nighthawk, Henry Gray, Eddie Boyd and Little Johnny Jones.
The "old school" sounds heard here are raw and exciting. Atkinson has a lot more music still unreleased and "in the can" as they say. I find it hard to wait but look forward to hearing all he's got. Thank you, "Big" Jon.
Richard Ludmerer