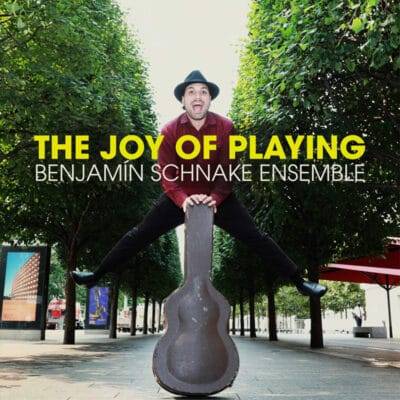 Benjamin Schnake Ensemble
The Joy of Playing
Self-released
The Benjamin Schnake Ensemble presents an enticing meshing of jazz and South American music. Schnake, a multi-instrumentalist, composer, and arranger was born in Chile and studied both classical and popular music growing up. He is skilled at the charango (Andean small guitar), pan flutes, and quena (Andean flute). Later he also mastered mandolin. When he came to the U.S, he studied first at Howard University in D.C. and later at NYU, studying with premier musicians John Scofield, Peter Bernstein, Adam Rogers, Alan Ferber, Alan Broadbent, and others. He earned his Master of Music with a Focus on Jazz Studies in 2019 and is now unveils his unique sound with his ensemble, featuring altoist Dave Pietro, along with NYU alumni for nonet and small ensemble.
Pietro plays on two tracks with Sunhyun Yoo playing alto and soprano on the others. With a conventional rhythm section of piano, bass, and drums, the nonet also features tenor sax, trombone, bass trombone, and trumpet with flute on one track. Schnake plays nylon-string guitar, electric guitar, and mandolin. The opening track, "Marisol," is one of Schnake's first attempts at incorporating his native music from Chile into jazz. He developed a lyrical motif in 6/8 and kept evolving the idea, originally named for his girlfriend at the time. His nylon-string guitar is out front backed by a glorious chorus of horns, before Pietro, in one of his two appearances, soars on an alto solo, along with a solo from Tim Struven on tenor, John Blevins on trumpet, and sturdy support from the rhythm section.
The title track was the first piece he tried to write for nonet. Alan Ferber helped him with the tricky piece that involves both 4/8- and 6/8-time signatures. The tune has elements of classical music, a flowing piano solo form Santiago Liebson, references two popular Paraguayan tunes, and has an ostinato influenced by Peruvian waltzes and Afro-Peruvian music, propelled forcefully by drummer Paul Shaw. It comes across as challenging and complex to play but is a joy to listen to, as the nonet navigates the changes.
"Fragment" begins with a nylon string intro that developed from Schnake fooling around. He kept the riff and formed a tune around that continually builds to a melody and climax at the end. Pianist Liebson again shines as does the leader on his elongated solo. The gorgeous "She's Gone" is one of the first jazz ballads that Schnake wrote, inspired by "North Rampart" from Alan Ferber's Jigsaw. The title refers to friend who had to return to Chile. Here Schnake presents beautiful guitar tones that lead to a lyrical alto passage from Pietro backed by the ensemble horns of Struven, Blevins, trombonist Eric Quinn, and bass trombonist Jennifer Wharton, who also solos around the 3:20 mark.
Shaw's rhythms introduce the traditional Chilean folk tune "Aju," arranged by Schnake. This tune has a particular style called cumbeon, influenced by the dance rhythm of cumbia but has a characteristic up-tempo that he adds chord changes to on the guitar. There are no horns on this one as it's a master class in guitar playing with accompaniment and solos from pianist Leibson, bassist Gui Duvignau, and especially stellar work from Shaw on the kit.
The nonet returns for the Mingus classic, "Goodbye Pork Pie Hat," with the leader's arrangement that highlights the horn ensemble parts and more fine work from his rhythm section. Ammon Swinback contributes flute to the closer "Lakitas," as the leader plays mandolin in the tune inspired by the Andean musical tradition. The horns also lay out, but the combination of the flute and mandolin is by turns energetic, and lyrical.
There just are not many reference points for this intoxicating blend of South American music and jazz. Schnake brings a joyous (pardon the term) vibe that infuses the entire album. With this auspicious debut, let's hope we hear more from him soon.
Help Support Making a Scene
Your Support helps us pay for our server and allows us to continue to bring you the best coverage for the Indie Artists and the fans that Love them!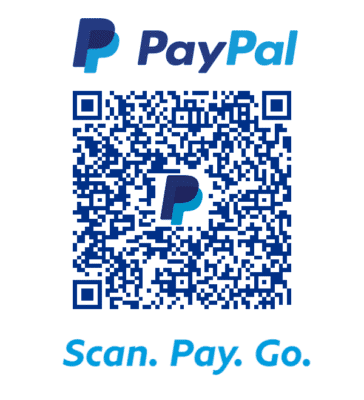 FOLLOW US ON INSTAGRAM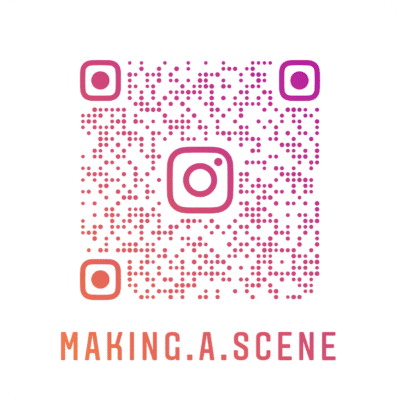 Subscribe to Our Newsletter