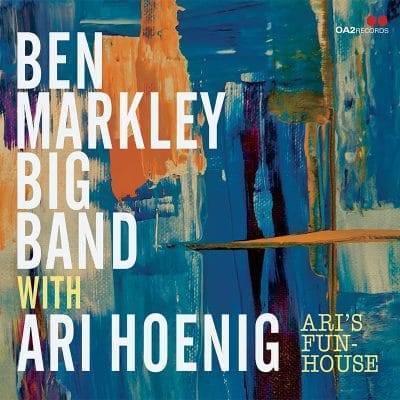 Ben Markley Big Band with Ari Hoenig
Ari's Fun-House
OA2
Let's introduce you to the two collaborators. Renowned Philadelphia-born drummer Ari Hoenig, who plays drums on all seven tracks, has over a dozen recordings as a leader plus many more as an accompanist on many other sessions. He is a formidable composer and award-winning educator currently on the faculty of New York University (NYU). Kindred spirit, pianist, composer, and arranger Ben Markley hails from Colorado and like Hoenig is an established educator teaching at the University of Wyoming. They met in 2013 at the Tarleton Jazz Festival in Texas and instantly bonded. After playing several live gigs they collaborated on this big band outing, with Hoenig's compositions and Markley's arrangements. The big band features a formidable line-up of Colorado-based musicians, most of who are leaders and most appeared on Markley's 2016 big band effort, Clockwise: The Music of Cedar Walton. While that music was likely more familiar, mostly stemming from Walton's tenure with Art Blakey & The Jazz Messengers, Hoenig's music may not be, but Markley has already developed a reputation for innovative takes.
Through their brief gigging time in Texas, Markley began to notice a depth of melodicism and harmonic textures along with the evident rhythmic brilliance that is rightly associated with Hoenig's music. The two began a series of conversations and the arrangement and collaborative process got underway. Markley developed a deep understanding of Hoenig's musical language and Hoenig was impressed by the quality and attention to detail in the arrangements.
The swinging "Birdless" opens, setting the tone for the album and showcasing the complexity and details seldom found in usual big band arrangements. Markley has also been acclaimed in his previous efforts for allowing plenty of space for soloists and dialogues between two or three players. We hear frequent Markley collaborator saxophonist Wil Swindler, guitarist Steve Kovalcheck as well as Markley and Hoenig in this track that oscillates between normative and irregular phrase lengths and meters. Moreover, Hoenig's solo is framed by ensemble interjections and horn cries, the first example of a dramatic and interactive dialogue. The mid-tempo "Lyric," defined mostly by its outstanding ensemble passages, features John Gunther on tenor and Kovalcheck again on guitar with masterful kit work from Koenig, especially on cymbals. Koenig is a prominent presence on every track, and here has several exchanges on the eights as the piece concludes. The bright "Lines of Oppression" is another strong brassy ensemble piece where we distinctly hear the voices of baritone saxophonist Sam Williams, the inspired tenors of Gunther and Peter Sommer, and surely enough, a rhythmic statement from Hoenig and bassist Evan Gregor. Trumpeter Dan Jonas has the last feisty say.
"Bert's Playhouse," begins in a second line feel with a bass feature from Gregor and builds to an intricate series of solos and contrapuntal exchanges. Using a Hoenig writing device that Markley describes as "rhythmic hooks," the chart is united by these thematic landmarks authored by the drummer throughout. First, we hear the robust solo of trombonist Paul McKee before altoist Wil Swindler starts with two-chord vamp, and then engages in a duo of saxophone and piano, bringing it to a grandiose climax, described by Markley as "one of the best solos on the record." "For Tracy" brings the requisite calm of a ballad with Markley's elegant piano intro leading to a highly lyrical statements from trumpeter Greg Gispert and later bassist Gregor as the ensemble frames both with a balance of strength and restraint. "Arrows and Loops," one of Hoenig's most famous compositions has the rare 11/8-time signature. This piece is a soloist's tour de force for Markley, Swindler, and Hoenig that highlights the rhythm section's ability to take the music to several levels as the soloists (pardon the term) dart in and out.
The closer, the contrafact "Green Spleen," is based on Thelonious Monk's "Green Chimneys," described by Markley as a "raucous, electric-driven party," and by Hoenig during rehearsals as "a drunken party." Riveting solos form Kovalcheck, Sommers, and Hoenig marry improvisation with a blend of written parts, the first use of electric keyboards and electric bass, and tempo changes of the sort utilized by Hoenig in his small group performances. "Green Spleen" reaches an even higher level than the previous six, making it the ideal closer for such an energetic, ambitious ensemble.
Personnel:
Trumpets: Peter Olstad, Greg Gisbert, Dan Jonas, Alan Hood
Trombones: Adam Bartczak, Paul McKee, Rob Borger, Jon Gauer
Saxophones: Wil Swindler (a.s., sop., fl.), Scott Turpen (a.s.), Peter Sommer (t.s.), John Gunther (t.s.), Sam Williams (bari)
Rhythm Section: Ben Markley (piano), Ari Hoenig (drums), Steve Kovalcheck (guitar), Evan Gregor (bass)
As the title suggests this is not only a fun listen but it's also the most impressive big band offering so far in 2022. It has staying power and should finish the year as one of the most daring large ensemble recordings.
Help Support Making a Scene
Your Support helps us pay for our server and allows us to continue to bring you the best coverage for the Indie Artists and the fans that Love them!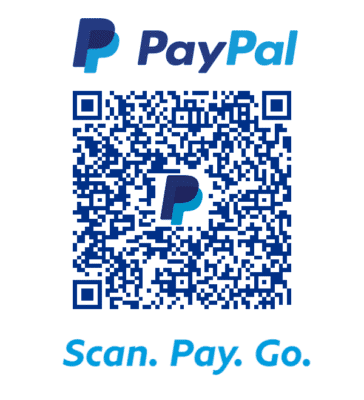 FOLLOW US ON INSTAGRAM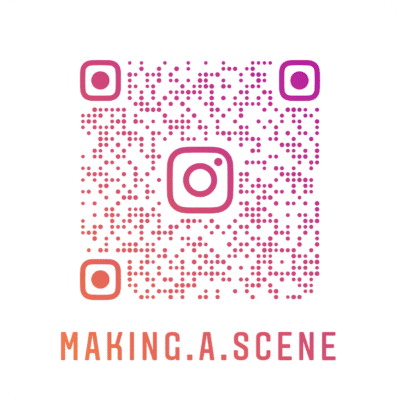 Subscribe to Our Newsletter